Description
Join us in our first edition of MUV Talks Auckland, dedicated to epic women with epic stories.
MUV Talks is an event that brings together people who want to be innovative, creative and make things happen. It consists of a set of 7 talks for seven minutes with different experiences and points of view (from researchers, business people, entrepreneurs and investors), closing with activities and networking.
Our goal is to create an environment where passionate people can gather together to get things done; to learn, network and share knowledge.
Event Details:
Date: Wednesday 9th of November 2016
Time: 5:30pm – 8:30pm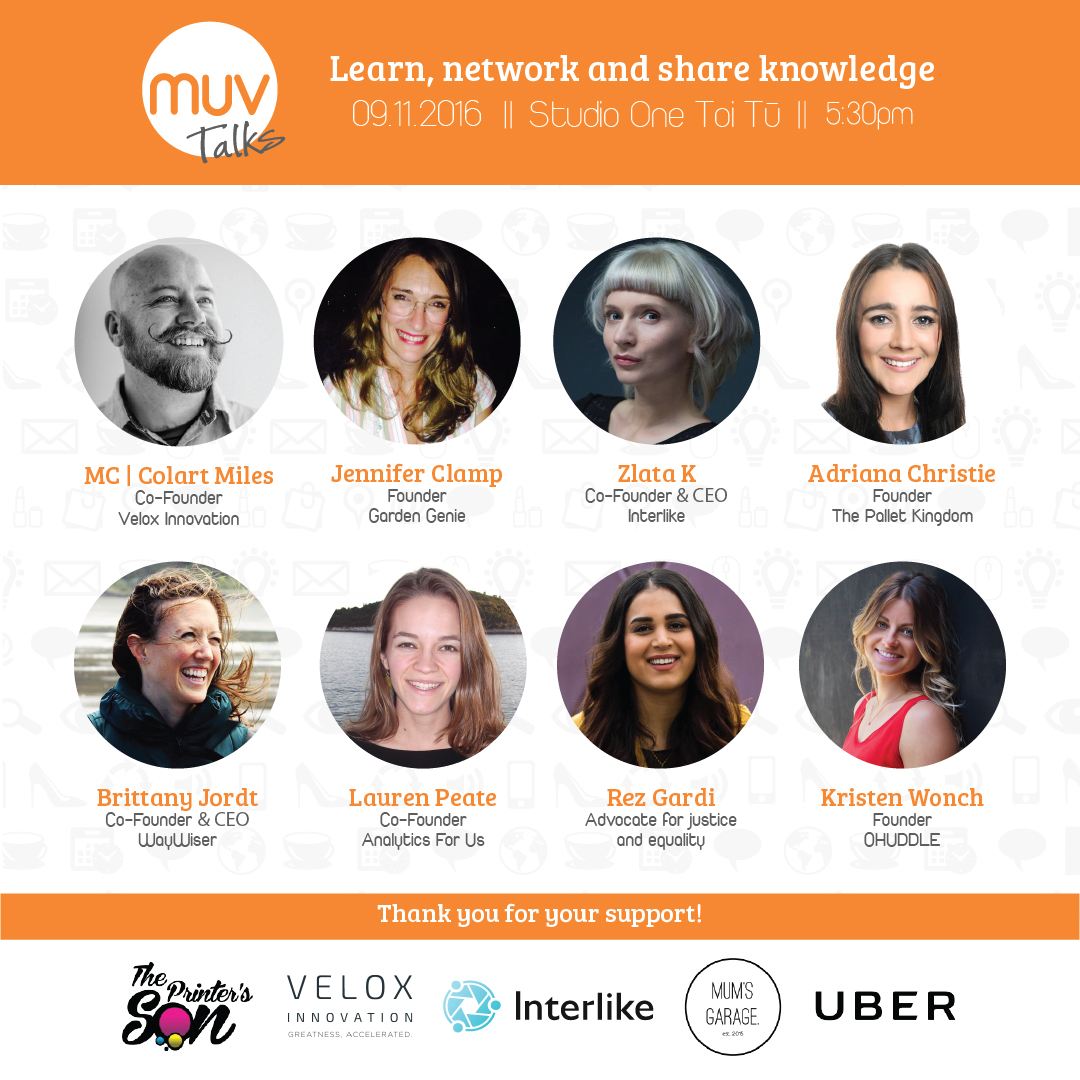 --
Refund Policy: No refunds will be granted within 5 days of the event or if food and drink have already been ordered. Apologies for any inconvenience this may cause.
Media Permissions: By attending this public event, you grant MUV | Events for Entrepreneurs permission to photograph, video record, and audio record the event and to use these photos, videos and recordings in our website and Social Media channels. If you do not grant media permission you will be unable to attend MUV Talks, we are sorry for the inconvenience.