Description
Blackfinn Ameripub presents Mutts & Mimosas benefiting Friends of Jacksonville Animals Saturday, June 17th 11am - 2pm! Enjoy a breakfast buffet and a mimosa bar along with a silent auction, 50/50 raffle, and live music all while helping a great cause.
Friends of Jacksonville Animals works directly with Jacksonville's Animal Care and Protective Services to benefit the lives of shelter animals by focusing on fundraising to assist with medical care, enrich the shelter environment, and promote adoptions to reduce euthanasia.
$25 tickets include Brunch Buffet and 1 Mimosa or $33 at the door.
$35 tickets include Brunch Buffet and bottomless Mimosa Bar or $43 at the door..
A portion of ticket sales to benefit the Friends of Jacksonville Animals.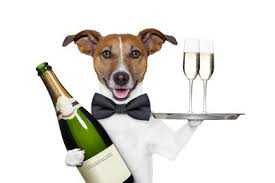 Brunch Buffet Menu
Eggs Benedict
French Toast
Pancakes for Elvis
Southern Skillet
Scrambled Eggs & Cheese
Bacon
Hashbrowns
Fruit
*Brunch will be served between 11:30am-1:30 pm on the patio*
Mimosa Bar
Classic Mimosa
Poinsetta
Sea Breeze
Mango Ginger
Raspberry Lemonade
Friends of Jacksonville Animals will be also accepting donations of wet dog food, wet cat food, spray cheese, large Nylabone Dura Chew, Pup-Peroni soft dog treats, Large KONGs, and slow feed dog bowls.