Mustard Black Country - Retreat and Resist: how do we live well in our cons...
Description
Retreat and Resist: how do we live well in our consumer age?
Sandwell, Saturday 28th April - 10:30am to 2:30pm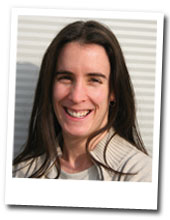 We're delighted to be hosting Ruth Valerio at Mustard Black Country! We're going to be exploring faith and consumerism. It's been said that we live in the age of consumerism, that our culture is obsessed with buying more and more stuff that we don't need. Is this true? Is consumerism something that we need to engage with? Does lifestyle matter? What might it mean for followers of Jesus and how should we respond? Ruth will be looking at our culture, sharing views from the bible and telling stories from her own life. And we're allowing space for you to bring your own questions as well. We hope that you will find it engaging, challenging and inspiring.
Ruth describes herself as an academic, community activist, eco-warrier, author, practitioner, veg grower and pig keeper rolled into one. She has written extensively on justice, environment and lifestyle issues, as well as writing Bible study guides for Scripture Union and CWR. Concerned to 'practice what she preaches', Ruth has an allotment, runs a food cooperative and runs a pig-keeping social enterprise with friends.
Ruth lives with her husband and two daughters in Chichester, where she is part of Revelation Church, leading a cell group and preaching regularly, and she runs A Rocha's Living Lightly initiative. She is part of the leadership of Spring Harvest and is a director of Cred Jewellery.
We really want to make this event available to everyone, so tickets will be free but there will be a voluntary donation on the day to cover our costs. Please note that we won't be providing lunch, so please bring some money or a packed lunch with you. Also, unfortunately, we can't offer childcare facilities.
Mustard is for those that sniff that a change is in the air in the church and in culture. It's for believers who want to explore what Christianity looks like today, wrestling our faith with what it means in a fast-changing world. It's for followers of Jesus who care about love, justice and peace and feel that the church should be a part of the local community. And it's for people who want to look at what shape the church might take in order to engage meaningfully in our world. Find out more on our Facebook page.
Organizer of Mustard Black Country - Retreat and Resist: how do we live well in our consumer age? with Ruth Valerio