Description
Creativity, Innovation, and Community : SoCal Dinner 2019
On Saturday, September 21, join MuslimARC and dozens of other organizations at the Shelby in Carson, CA for a glam night of artists, filmmakers, storytellers, and movement leaders telling the story of their anti-racism work in SoCal.
Let's celebrate Muslim creativity, innovation, and community building. The event will feature entertainment, community art, and plenty of networking with artists and activists doing amazing work in SoCal!
This will be an evening to meet fellow creatives across faith-based communities. Join us for delicious food, artistic performances, a silent auction, and local venders. We have exciting news about our projects including our role in the new comedy East of La Brea, and our 2019 racial justice awards ceremony sponsored by Pillars Fund!
Tickets $45 per person and $65 at the door. Discounts for Student and groups (8 seat tables) are available for purchase.
As a human rights education organization committed to countering racism, xenophobia, and Islamophobia our awards reflect our three purposes:
CREATE education resources and workshops

CONNECT a multifaith and multiracial network using multimedia, dialogue, and storytelling, and

CULTIVATE solutions for racial equity through strategic planning, research, and curriculum development
We are presenting two Creator Awards to Rida Hamida, founder of #LatinoMuslimUnity, and Genaro Waheed of Sahaba Initiative.
For our Connector Awards, we are proud to honor Ismahan Abdullahi the National Deputy Director of the Muslim American Society (MAS), and Marya Bangee, the Executive Director of Harness.
We are also pleased to recognize Umar Hakim, the Executive Director of Intellect Love Mercy foundation (ILM) and LA Voice board member, with the Cultivator Award.
And, last but not least, we are proud to present the Legacy Award to Dr. Mustafa Kuko for his lifetime commitment to ensuring the dignity of the poor and disabled, the young and the old, people of every ethnicity and religion.
Let's celebrate their work on Saturday, September 21st at the Shelby in Carson, CA for an evening of artists, filmmakers, storytellers, and movement leaders telling the story of their anti-racism work in SoCal.
Confirmed Speakers include
Makkah Ali - C

o-Host and Executive Producer for

Identity Politics, facilitator, non-profit leader,

and MuslimARC Board President based out of Chicago

Sameer Gardezi - Writers Guild Association award winning screenwriter, Executive Producer of "East of La Brea" and CEO of Break the Room.

Margari Hill - MuslimARC Executive Director and Co-founder, educator, independent researcher, and freelance writer

Namira Islam - MuslimARC Community Engagement Director, lawyer, and graphic designer.

Rasheed Shabazz - co-founder of Habari Ummah, an Oakland-based Black Muslim-led collective focused on news, events, and culture. He is also a multimedia storyteller, urban planning historian, and youth development professional based in the Bay Area.

Entertainment include DJ Akil of Jurassaic 5, and more artists to be announced.

You can help decide four other speakers by nominating justice leaders in our Create, Connect, Cultivate, and Legacy awards

here.
Stay tuned for announcements on featured artists and performers!
Catering by Revolutionario Tacos and Desserts by Gourmet Renee
Email us: losangeles@muslimarc.org
---
FAQs
Will there be babysitting?
We don't have a separate space for childcare, but our event is child friendly.
What is the dress code?
Semi-formal or traditional cultural attire requested (examples include suit and tie, buba, salwar kameez, thobe, gele, dirac, kimono, kilt, etc.)
What are the parking options for the event?
There ample parking with about 30 spots in the lot, but we encourage commuting to lower our footprint.
Will my 4-year-old need a separate ticket?
No, children ages 1-5 don't require a separate ticket.
Will there be halal options?
Yes, our Revolutionario is a halal restaurant/caterer.
Will there be vegan options?
Yes, we have vegan options for dinner and desert.
How can I contact the organizer with any questions?
Email us at socal@muslimarc.org or give us a call at 909-713-8424.
Can I purchase my ticket at the door?
Yes, but your ticket will be $65 until we reach capacity.
Organizer of MuslimARC SoCal Annual Awards Dinner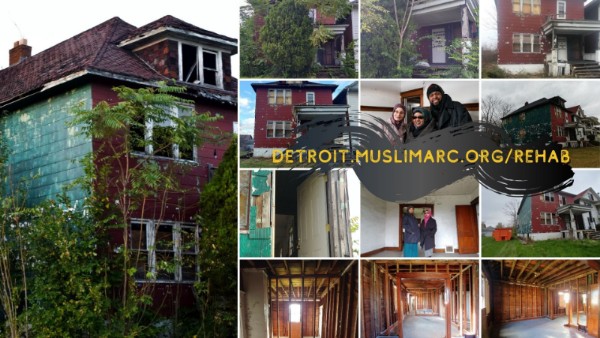 Muslim Anti-Racism Collaborative (MuslimARC) is a human rights education organization providing training and anti-racism resources to counter racism, xenophobia, and Islamophobia. Founded in 2014, MuslimARC Creates spaces for learning and developing racial equity, Connects multiracial and multifaith network using digital media, dialogue, and storytelling and Cultivate solutions to advance racial equity through research and curriculum design.  MuslimARC has over 100 active members across the US and Canada, with founding Directors in Michigan and California. They have  worked with grassroots organizations, community centers, Islamic schools, and universities across the country through consulting, participating in roundtables, as well as giving workshops, talks, and keynote speeches on on interfaith and multiracial coalition building to address Islamophobia and racism. MuslimARC has organized screenwriters rooms, consulted media firms and collaborated on noteworthy crowdfunding campaigns, including Respond With Love: Repair Black Churches Destroyed by Arson, Muslims United for San Bernardino, and #Muslims4Flint.