Muslimah Get-A-Way 2013 : Sponsored by Masjid Al Islam & ICNA-Young Muslims(teens and up)

Friday, May 10, 2013 at 7:00 PM

-

Sunday, May 12, 2013 at 12:00 PM (EDT)
Event Details
Masjid Al-Islam & ICNA-YM Presents the
4th  Annual Muslimah Get-A-Way: 
Hemlocks Retreat- Remembering back in the Day!
Keynote Speaker
Sister Khalidah Bilal 
Ongoing Theme::
" Remember ME and I will  Remember You..." 
Qu'ran 2:152 
 May Fri. 10 - Sun.12,  2013
Fri -Sun:  Check in 7Pm Fri /
Sun.check-out  12 Noon 
Early Bird Price :$150 
$200 After April 22- 
Pay online:
http://muslimahgetaway2013.eventbrite.com
 Site: Hemlocks Camp
85 Jones Street, Hebron CT 06248                                      
When using a GPS or online directions, please use the following address:
85 Jones Street, AMSTON,CT 06231
(SITE OF THE PAST NEMSA RETREATS  )
 Muslimah Get-A-Way has a new location! More space, 
 Building is off by itself for privacy.
We have 24hr security- on and off site -
Sleeping Facilities: No bunk beds this year!!!
REGISTRATION INCLUDES 
Room and board –5 halal meals; Islamic workshop, discussions; prayers
together, Qiyamul layl; Networking; Quiet places to explore;Alone & reflection time,    social time, as you like!! There is space for you to find yourself! 
The environment is very green and spiritual with access to trails,
 lake activities (extra cost for boating), BBQ, campfire,  indoor swimming,
Zumba, La-Dee-Dah Muslimah Spa, fashion show  and much more! 
~Program designed for the women we are~ 
==========
Schedule in Brief:
Friday Night::
Meet & Greet/light meal,
Smores, relaxation, & Salat
Saturday Morning::  
Workshops/Discussion Groups
Learning and Reflections
  Saturday Afternoon:
Halal Lunch & Learn:
HALAL ~ BBQ 
 ~Followed By~
YOUR  TIME   /  MY   TIME..  
 Take the moment to exhale...
and then.you can prepare for...exploring, networking, boating, swimming, zumba, field games,trails,bazaar, free spa
or just  find your own quiet place to be! Bring your favorite outside activity or join us in our organized activities,
inside and  or outside....as you like !
Evening Activities 
Keynote Speaker: Sister Khalidah Bilal 
"Hold On to the Rope of Allah"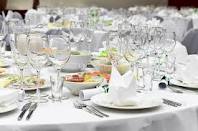 Formal Dinner  wear require
 MUSLIMAH  Get-A-Way 2013 
During the evening a Muslimah will be recognized for her contributution to the Muslimah Get-A-Way, Sisterhood and community !  
Night Gala to Follow ! 
Open Mic, poetry, spoken words to your favorite nasheeds,
story telling, step,step,step, then to end the evening
get ready to..... "Walk the Walk" fashion show!
Sunday Morning
Early swim, special breakfast, group activities, farwell sharing and caring, where we came from and where we are going, fare well not from organizers,
 VENDORS:
 Info/ Forms/Vending
(Prior approval must be given) 
Questions, and for approval contact:  
Sis. Anisa
~ 203 901 5138 ~
( No food/ No Hennah, thank you!)
(Email forms - )
All vendors must be registered for the event !  
 ? Snail Mail To: At this point contact us!
Contact us
Sis. Anisa
~ 203 901 5138 ~
 Mail-In Deadline: May 5th 2013
  ?By Mail:   Send in complete registration form, and payment! Make check or money order out to: Masjid Al Islam Muslimah Get A Way.  
============================
 " We Are Here to Serve Allah by Serving You !"
" We Look forward to serving you with a smile !" 
 Matiniah Yahya 203 376-7704  
Sponsored by:
Masjid Al Islam's Sisterhood
Supported by:  
Islamic Center of New London (ICNL) 
Muhammad Islamic Center of Greater Hartford 
Masjid An-Nur (Bridgeport CT), Muslim Student Association CT-Council (MSA-CT) 
Islamic Circle of North America (ICNA),  North East Muslim Women's Alliance (NEMWA) 
Muslim Coalition of CT (MCCT),  Bridgeport Islamic Community Center (BICC)
 Islamic Circle of North America (ICNA)- East Wing Sisters
 YM (ICNA) Young Muslims,New Haven Islamic Center (West Haven)
 CAIR -CT  (Council on American-Islamic Relations),Masjid Al Islam-CT Sisterhood
Masjid Al Islam's  Sisterhood Welcomes All sisters  to Join us.  
WE ARE SISTAH FRIENDLY..
Have questions about Muslimah Get-A-Way 2013 : Sponsored by Masjid Al Islam & ICNA-Young Muslims(teens and up)?
Contact Masjid Al-Islam
When & Where

Hemlocks Camps : Easter Seals
85 Jones St
Hebron, CT 06231


Friday, May 10, 2013 at 7:00 PM

-

Sunday, May 12, 2013 at 12:00 PM (EDT)
Add to my calendar
Organizer
Masjid Al-Islam
 Masjid Al-Islam-CT  www.masjidalislam.net  
was established by 8 men and women in November, 1987, to provide a place of worship for the Muslims in the Greater New Haven area.     
By Allah's mercy, the community has grown over nearly 20 years to a community of over three hundred men, women and children.  Masjid Al-Islam has been in it current location of 624 George St., in the Dwight neighborhood of New Haven, since February 1995.               
 Mission Statement
Masjid Al-Islam will develop spiritual, intellectual and physical resources to foster family stability, promote communal and societal advancement with diligence and excellence.
Vision Statement
Masjid Al-Islam will be a model community for humanity, and a beacon of Islamic guidance for southern New England.
Muslimah Get-A-Way 2013 : Sponsored by Masjid Al Islam & ICNA-Young Muslims(teens and up)