Muslim Youth Identity | Combating Stereotypical Identities & Prejudice
Description
MUSLIM YOUTH IDENTITY | A TALK ON COMBATING STEREOTYPICAL INDENTITITES & PREJUDICE
Presented by AMHP Mental Health programming in partnership with the Islamic Center Of New York University (ICNYU) and United Muslim Relief (UMR)
American Muslim Health Professionals (AMHP) invites you to attend a panel discussion on combating stereotypes and the impact of discrimination on a young person's well-being. Three speakers will deliver TED-style talks and share their unique perspectives and personal experiences growing up as Muslims in America and the challenge of forming their identity in a climate of prejudice and Islamophobia.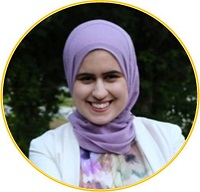 Laila Alawa started her career at the White House and Congress, and is the CEO and Founder of The Tempest, the leading tech and media company by diverse millennial women, for the world. In 2016, she was honored at the White House Summit on the United State of Women. Since founding The Tempest, Laila has been quoted in nationwide outlets like The New York Times, The Guardian, and CNN Money as a disruptive force in media. Prior to founding The Tempest, Laila was a research specialist at Princeton University, studying socio-cognitive processing under the framework of community identity and belonging.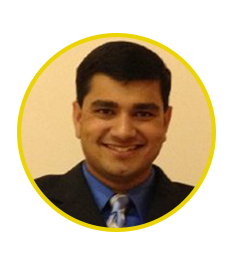 Atif Moon was born in 1985 with a late stage cancer of the spinal cord and had little chance of survival. Despite 3 surgeries at the age of 1 month and 4 more surgeries, one lasting 14 hours, he moved forward with his life and graduated from UCLA with a Bachelor's degree in Business Economics in 2007 and received his Master's degree in Sport Management in 2011. He has worked for prominent organizations, including Fox Sports, NBC, and the Los Angeles Clippers and had the great honor of working for the President as White House Intern. In 2015, he was ranked among the top 10 wheelchair tennis players in the U.S. Currently, Atif is the Co-founder of the Center for Global Understanding (CFGU), a non-profit educational organization established in 2009. CFGU provides scholarships to under-represented minorities, including Muslim American college students, to participate in civic engagement through summer internships in Washington D.C and continued training and education on leadership development.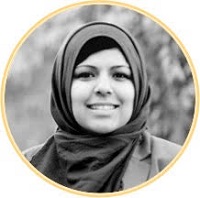 Ayisha Irfan, 28, is the cofounder of the Muslim Writers Collective, a grassroots initiative dedicated to promoting storytelling in the Muslim community. As a lifelong Brooklyn native, she's played a leading role in organizing Muslim and Arab youth in New York and empowering them to deal with institutional Islamophobia in a post-9/11 environment. She currently serves as a senior policy advisor at the Office of the Manhattan Borough President.
Panel will be moderated by AMHP Mental Health program director, Rukhsana Chaudhry.
∆ SPECIAL ACCOMMODATIONS

Kiran Ahmad | (571) 212-2798 | enabledmuslim@amhp.us

∆ EVENT CONTACT
Madiha Shahid | (917) 602-3519 | mshahid@amhp.us
---
PLEASE NOTE
* AMHP is a 501(c)3 nonprofit organization. All donations are tax deductible. More information about AMHP can be found at www.amhp.us
** All ticket sales are final and non-refundable
JOIN THE CONVO
To network with Muslim health professionals/students in NY/NJ area, join AMHP-NY/NJ listserv by sending a blank email to ny-nj-amhp+subscribe@googlegroups.com and AMHP NY/NJ facebook group page