Description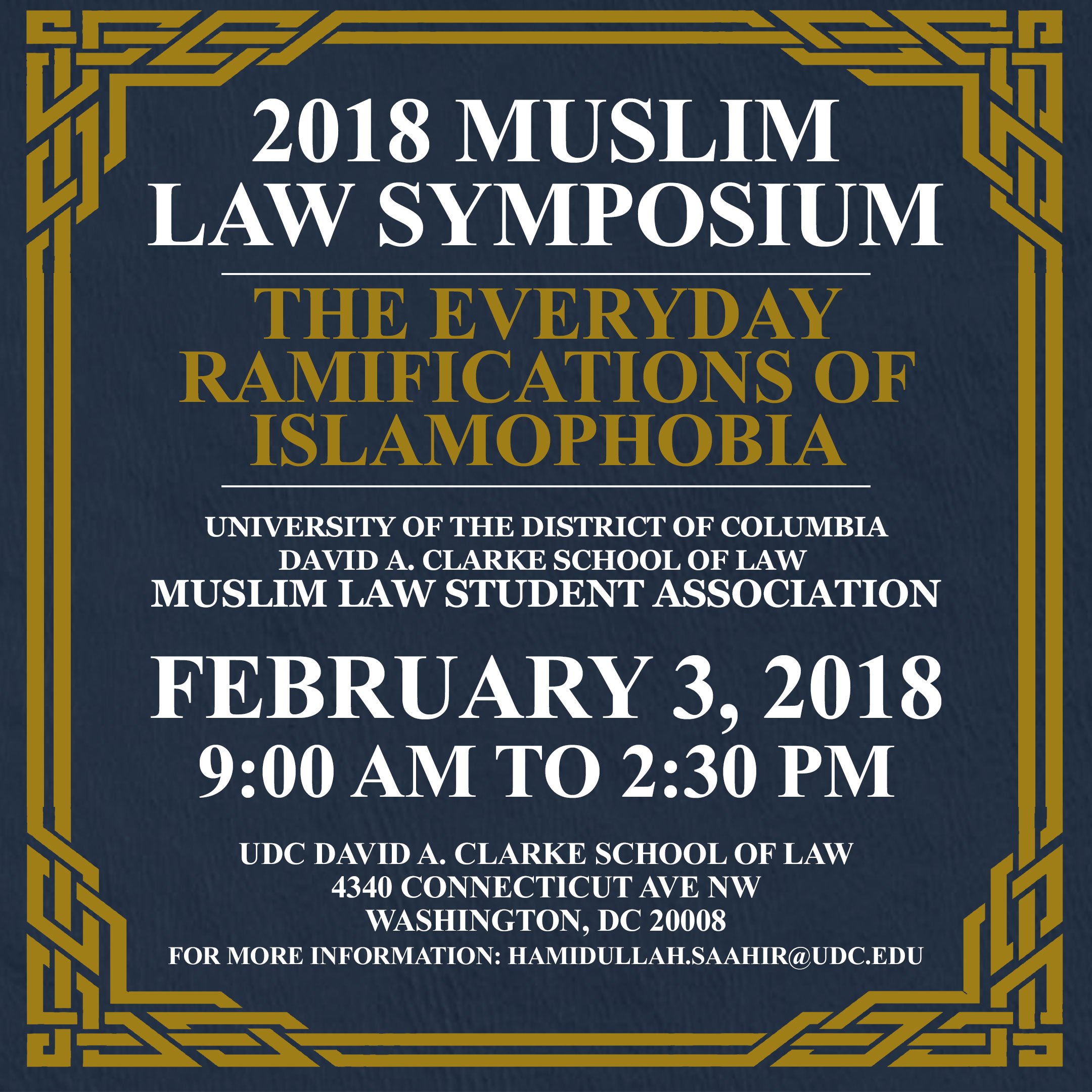 The University of the District of Columbia David A. Clarke School of Law's Muslim Law Student Association (UDC-MLSA) invites you to our first Muslim Law Symposium on February 3, 2018. The Muslim Law Symposium themed "The Everyday Ramifications of Islamophobia" will include panel discussions on Racial and Islamic Profiling, Anti-Muslim Bigotry and Hate Crimes, and Discrimination in Housing, Employment, and Education. The symposium will include a continental breakfast, lunch, and will close with a town hall forum.
The Muslim Law Symposium will be held at the David A. Clarke School of Law located at 4340 Connecticut Ave NW, Washington, DC 20008 and will begin at 9:00 am and continue until 2:30 pm.
The David A. Clarke School of Law the only public law school in Washington, DC is anchored by the mantra "Practice Law. Promote Justice. Change Lives." and is the perfect venue to hold a symposium on such pertinent issues.
For more information please email UDC-MLSA President Hamid Saahir at Hamidullah.Saahir@udc.edu.