Muslim Health Forum 3 | Entrepreneurship #amhpMHF3

Sunday, September 1, 2013 from 5:00 PM to 7:00 PM (EDT)
Event Details
American Muslim Health Professionals is thrilled to convene its third Muslim Health Forum during the Islamic Society of North American (ISNA) Convention in DC*
Sunday September 1, 2013  |  5:00 PM - 7:00 PM EST
The topic for our third Health Forum is Entrepreneurship. The economy has become a very welcoming home to many small businesses in a wide array of fields and professions and much like our previous health forums, we are very inspired by the TED-talk style of presentation. We try to implement this style by showcasing speakers with profound ideas and inspiring stories in hopes of motivating our audience members to pursue their entrepreneurial dreams. 
Through #amhpMHF3, we hope we can provide you with a great network of other entrepreneurs with whom you can maintain a connection with, share experiences and help in instigating new thoughts and ideas.
TICKETS:
- Before Friday August 30, 2013 | $20
(After | $30)
No tickets will be sold at the door
Guest Speakers:
Founder and Principal of Citrus Ventures, a strategy consulting firm that engages with private- and public-sector organizations and local governments seeking to enhance technology innovation, commercialization, and venture creation in their organizations or regions. Zakaria is a native of Los Angeles, where he launched 3 web-based, technology startups and exited one successfully. He received his BS and MPH from the University of Southern California, and an MBA from the University of Michigan where he was a Dean's Fellow. He currently resides in Ann Arbor, MI with his wife and two children.
Nabeel Kaukab is the Founder and Chief Executive Officer of Jaan Health, a healthcare mobile technology company dedicated to managing medication adherence, the single largest preventable economic issue impacting the healthcare system today, via its novel software application, Phamily™.  Prior to starting Jaan Health, he was a Vice President in the Healthcare Investment Banking division of Barclays.  Nabeel has spent over 10 years working in the Healthcare sector, across a variety of segments, including medical technology, diagnostics, pharma, and managed care.  Over his career, Nabeel has advised or financed on over 50 transactions, representing more than $30 billion in value.  Prior to becoming a healthcare banker, he was an early stage hire at Viant Corporation, a Kleiner Perkins backed Internet company.  While at Viant, he helped create 4 commercial software products in the consumer internet and enterprise technology arena.  Nabeel spent his undergraduate years at Columbia University studying Neuroscience & Behavior and attended graduate school at the University of Pennsylvania where he studied Biotechnology and Bioengineering.
Currently a dermatology resident at the University of South Florida in Tampa, FL.  She advised ClickMedix, a global mobile health social enterprise based out of the Massachusetts Institute of Technology.  She completed her undergraduate studies and medical school the University of South Florida, and has an MPH from Harvard University. 
Founded a medical device company shortly after completing her PhD in biomedical engineering. She recruited her company's management team, developed its strategic plan, led the company through a series of partnerships and positioned the company for product launch. Lubna is a Goldwater Scholar and a graduate fellow of the National Science Foundation.  She values community outreach and is an advisory board member of early stage biotech companies.
Abdul R Shaikh is a Director in the Washington Federal Practice of PriceWaterhouseCoopers, LLP, where he is driving innovation in informatics and population health for public and private-sector clients.  Previous to this, Abdul was Program Director at the NIH's National Cancer Institute.  Specializing in behavioral informatics,
data science, and open innovation, Abdul has led and served on several Federal advisory groups and public-private partnerships in health-related technology and innovation.  He has also advised startups on strategy for commercializing evidence-based health technology.  Abdul received his BSc and MSc from the University of Toronto and PhD from the University of Michigan in Health Behavior & Health Education.
Tweet us your ideas and inspiring business ventures. Hashtag #amhpMHF3. We want to know how you started your business, what inspired you and what keeps you motivated. 
For sponsorship opportuntiies, email Ndaa Hassan at nhassan@amhp.us
REGISTER HERE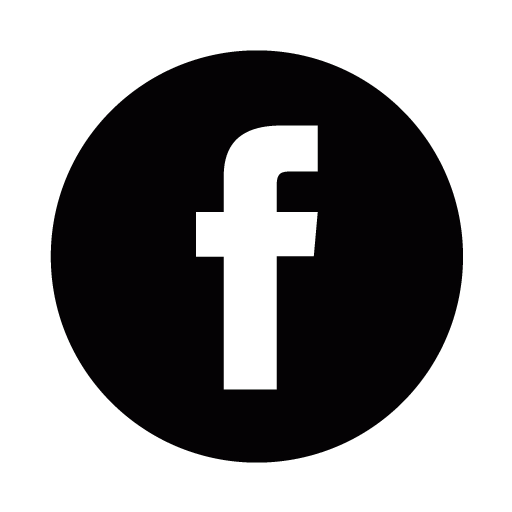 Previous Health Forums:

Chicago Health Forum - April 3, 2013
Washington, DC Health Forum - September 2, 2012


*Please note: this event is not affiliated with the ISNA Convention program and will be held at a separate venue location
*Food/drinks not included in ticket price. Can be ordered a la carte 
When & Where

Busboys and Poets
1025 5th St NW
Washington, DC 20001


Sunday, September 1, 2013 from 5:00 PM to 7:00 PM (EDT)
Add to my calendar
Organizer
American Muslim Health Professionals is a national nonprofit association committed to empowering American Muslims in the health profession to improve the health of Americans.