A Zoom Author Talk with Musicologist Craig Wright about his book "The Hidden Habits of Genius: Beyond Talent, IQ, and Grit."
About this Event
There is no charge for this event. There is the option of a $7 charge to help defray the cost. We would appreciate your purchase of The Hidden Habits of Genius here.
The Zoom link will be sent prior to the event. After you have reserved your place, look for a confirmation via email.
About The Hidden Habits of Genius: Beyond Talent, IQ, and Grit—Unlocking the Secrets of Greatness
Examining the 14 key traits of genius, from curiosity to creative maladjustment to obsession, Professor Craig Wright, creator of Yale University's popular "Genius Course," explores what we can learn from brilliant minds that have changed the world.
What is genius? The word evokes iconic figures like Einstein, Beethoven, Picasso, and Steve Jobs, whose cultural contributions have irreversibly shaped society. Yet Beethoven could not multiply. Picasso couldn't pass a fourth-grade math test. And Jobs left high school with a 2.65 GPA.
The Hidden Habits of Genius explores the meaning of this contested term, and the unexpected motivations of those we have dubbed "genius" throughout history, from Charles Darwin and Marie Curie to Leonardo Da Vinci and Andy Warhol to Toni Morrison and Elon Musk. What personal characteristics drove these people to greatness? Wright argues that genius is about more than intellect and work ethic—it is far more complex. And the habits of mind that produce great thinking and discovery can be actively learned and cultivated.
This book won't make you a genius. But embracing the hidden habits of these transformative individuals will make you more strategic, creative, and successful, and, ultimately, happier.
Craig Wright is the Henry L. and Lucy G. Moses Professor Emeritus of Music at Yale University, where he teaches the popular undergraduate course, "Exploring the Nature of Genius." A Guggenheim Fellow, Wright has received an honorary Doctorate of Human Letters from the University of Chicago, is an elected member of the American Academy of Arts and Sciences, and was awarded the Sewall Prize for Excellence in Undergraduate Teaching at Yale as well as the DeVane Medal for Excellence in Teaching and Scholarship. He holds a Bachelor of Music degree from the Eastman School of Music and a Ph.D. from Harvard. Wright currently lives in Longboat Key, Florida.
.......................................................................................
Click here to go to the Bookstore1Sarasota website.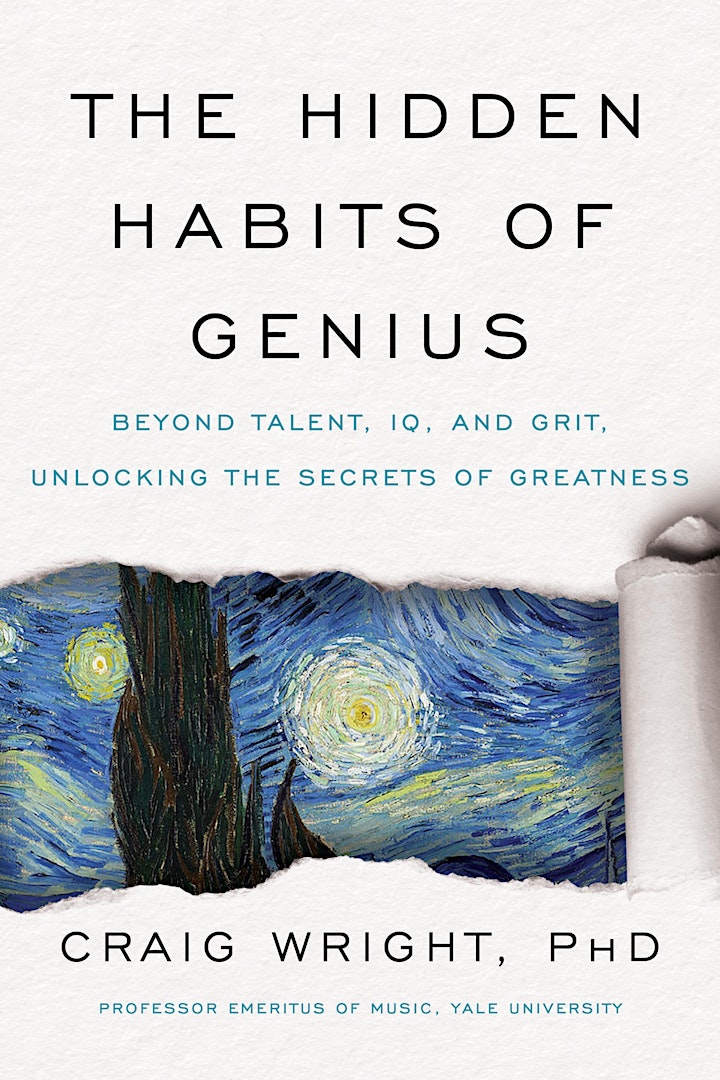 Purchase a copy of The Hidden Habits of Genius here.