MUSIC@MILL FESTIVAL April 23-24, 2021 "Music that gives you a heartbeat.." Safely socially distanced in a cool factory space.
About this event
Music@Mill April 23-24, 2021
( there are still a limited number of tickets available click links below to view individual concerts )
Four Concerts | Four Genres
great music | food trucks | cocktails 🥂🥃 wine 🍷 | socially distanced
April 23, 2021 7:00pm | TANGO NUEVO 💃 click to tickets
APRIL 23, 2021 8:45pm |GINNY MAC click to tickets. Americana/ Western Swing/ Singer-songwriter/ 🎙️
April 24, 2021 3:00pm |TEXAS CELLOS #CELLOCHOIR 🎵
April 24, 2021 4:30pm | WHISKEY SHAKERS Mixology Class 🥃
April 24, 2021 6:00pm | MIRO STRING QUARTET 🎵 click to tickets
Artistic Director Joseph Kuipers brings the expressive, authentic energy of chamber music, cello choir, singer songwriter, tango, and Americana musicians in socially distanced surround seating to the old factory space of the McKinney Cotton Mill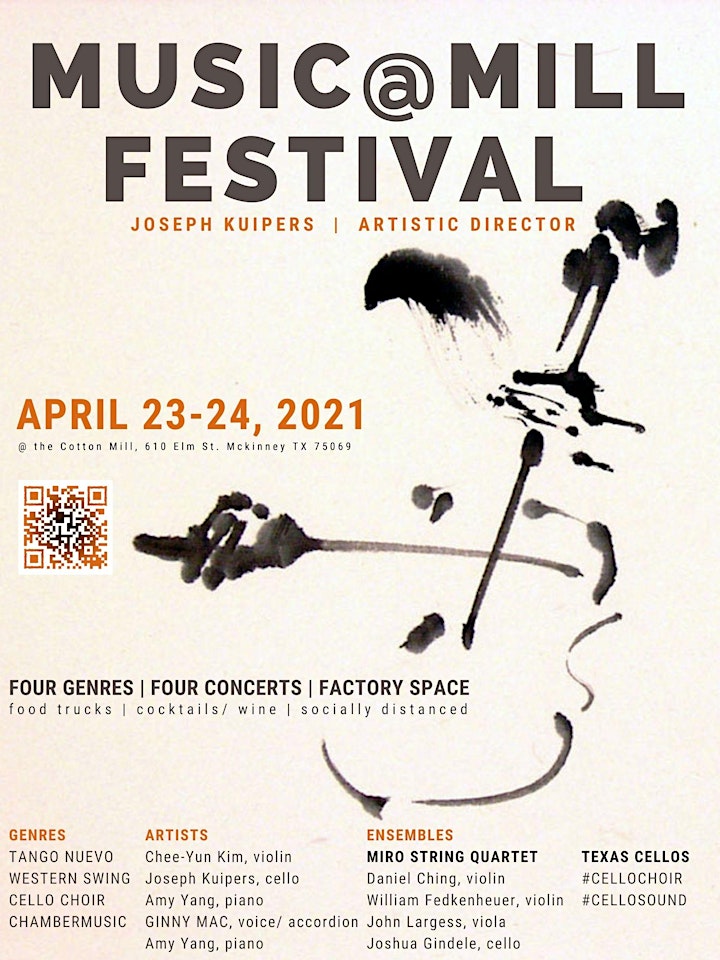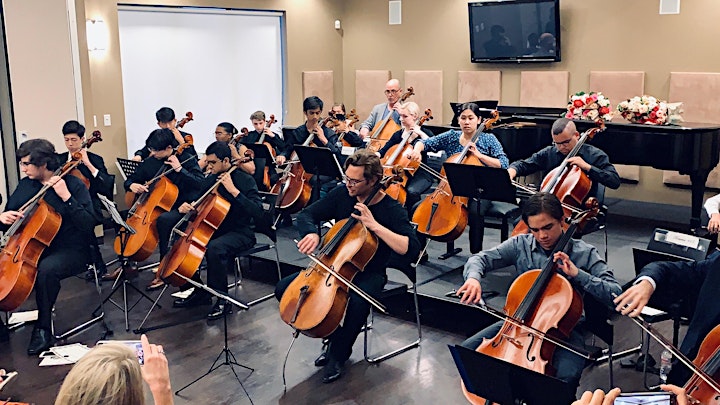 "TEXAS CELLOS" #CELLOCHOIR
April 24, 2021. 3:00pm
Warehouse Space, The Cotten Mill
Enjoy the unforgettable sound of the Texas Cellos #CELLOCHOIR as they perform masterpieces from Faure's Pavane to swanky BEATLES No. 1 tunes, Leonard Cohen's Hallelujah, and Audrey Hepburn's Moon River in an open factory space.
#CELLOCHOIR (28 cellos)
Arvo Part: Fratres
Franz Schubert: Psalm 100
George Fredrick Handel: Sarabande in D minor
#CELLOSOUND ( 16 cellos)
Faure: Pavanne
JS Bach: " Choral: Herzlich tut mich verlangen
BEATLES/ Wilhelm Kaiser-Lindemann/ Joseph Kuipers
Hey Jude
Help
Norwegian Wood
Yesterday
Let it Be
#CELLOCHOIR
Henry Mancini: Moon River
Cohen arr. Kuipers: Hallelujah
Ennio Morriccone: The Man with the Harmonica
"NUEVO TANGO" 💃 tickets click here
April 23, 2021. 7:00pm.
Warehouse Space, The Cotton Mill.
The festival opens April 23, 2021 at 7:00 pm with the sensual sway of Piazzolla's NUEVO TANGO music in this journey to Argentina by violinist Chee-Yun Kim, pianist Amy Yang and cellist Joseph Kuipers in the Grand Hallway of the Cotton Mill.
Astor Piazzolla: Le Grande Tango (cello & piano)
Carlos Gardel: Por Una Cabeza for Trio ( violin/ cello/ piano)
Astor Piazzolla: Obivion ( violin/ piano)
Astor Piazzolla: The Four Seasons of Buenos Aires for Piano Trio
Chee-Yun Kim, violin
Joseph Kuipers, cello
Amy Yang, piano
https://www.eventbrite.com/e/musicmill-nuevo-tango-great-music-socially-distanced-factory-space-tickets-149756201831
Very limited seating.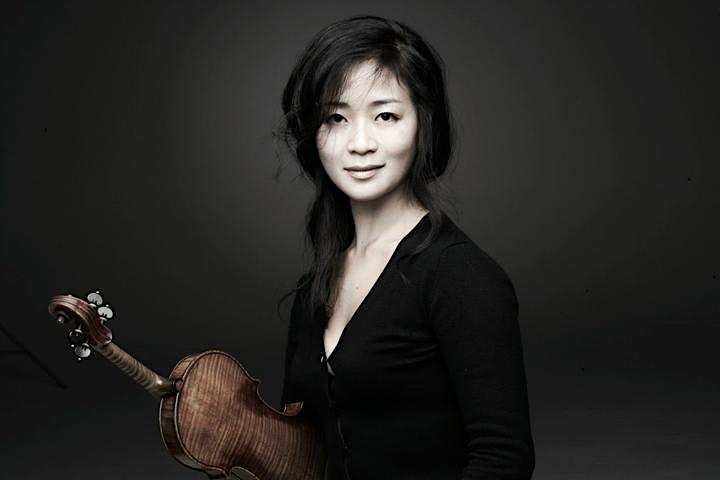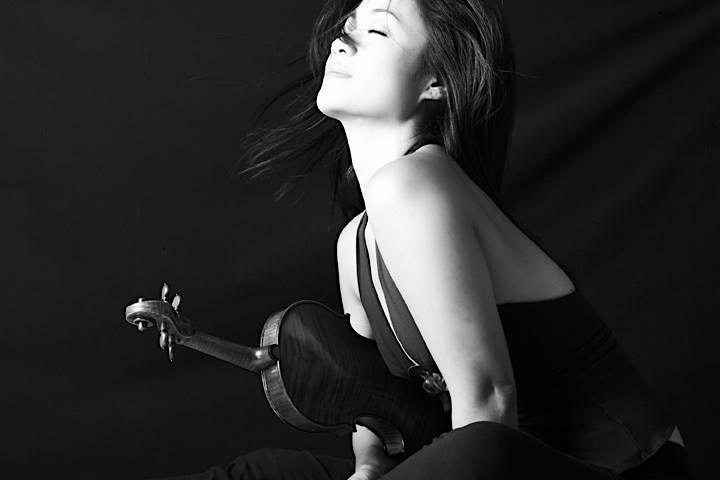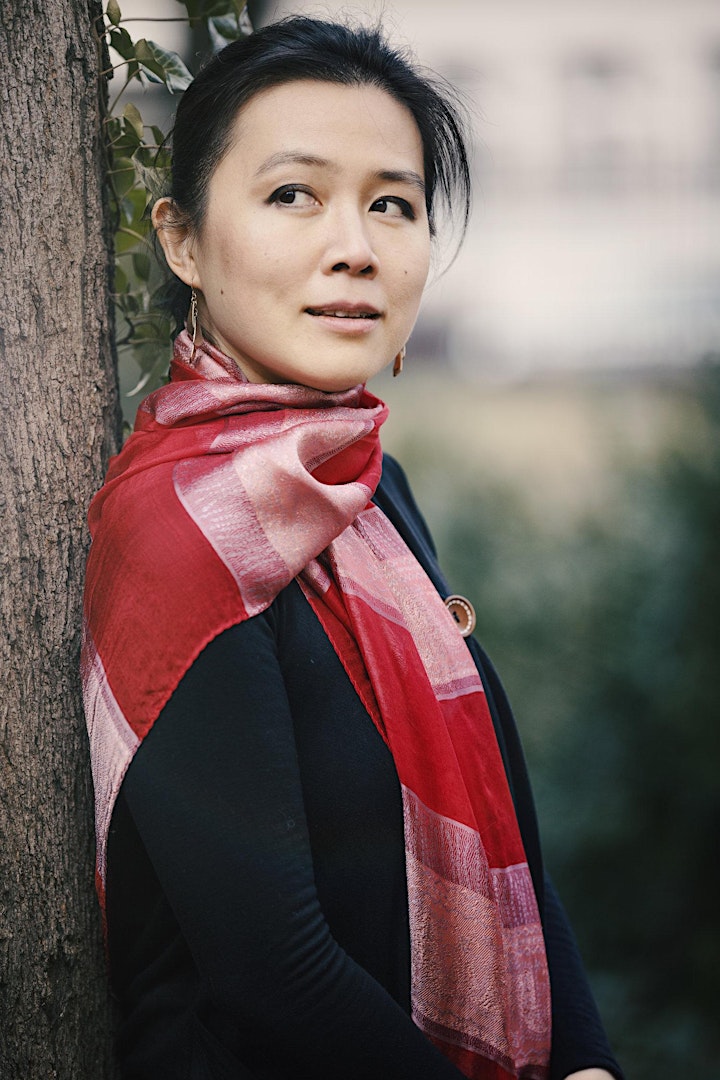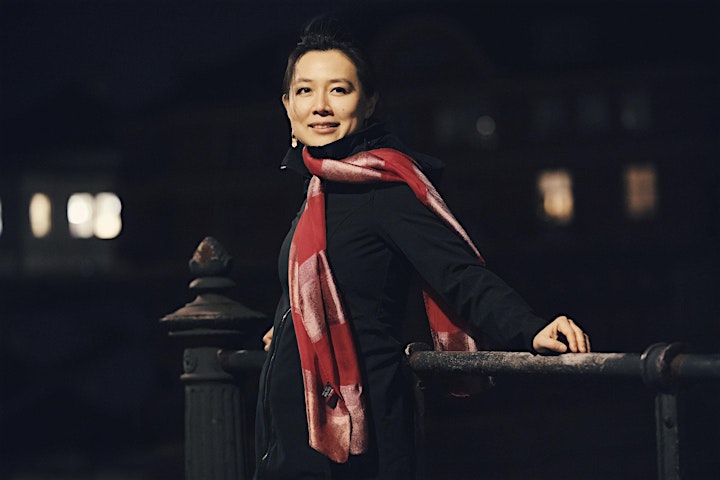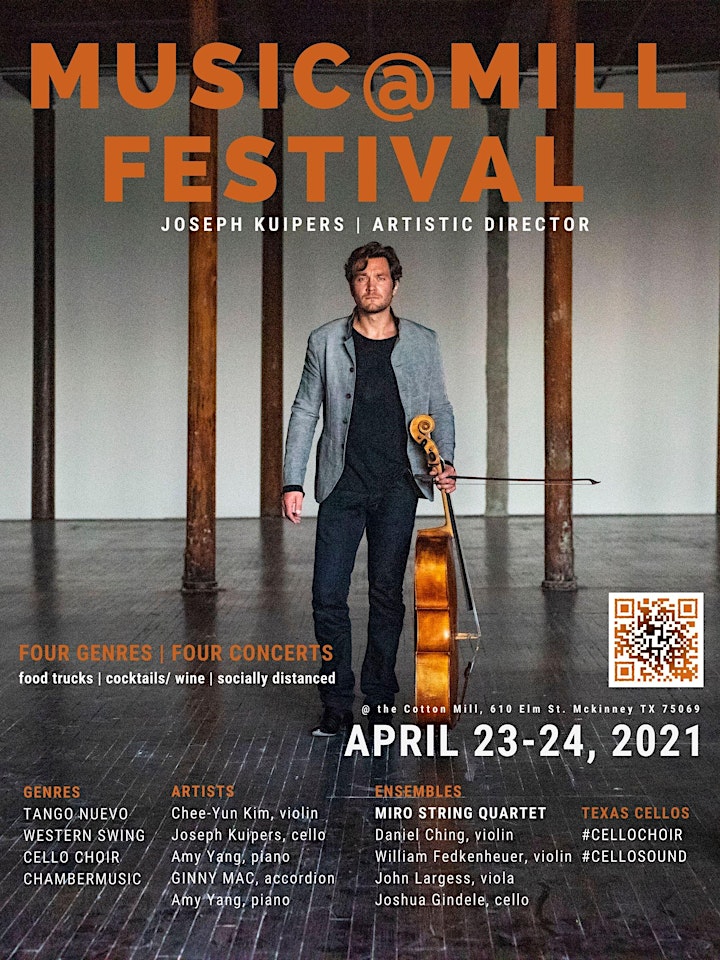 "GINNY MAC and friends" tickets click here
April 23, 2021. 8:45pm.
The Dye Room, The Cotton Mill.
At 8:45pm the music moves outside to the Dye-room for singer/songwriter GINNY MAC's unique accordion AMERICANA/ WESTERN SWING sound, as she invites you to two-step under the Texas sky.
"One evening with Ginny and you will have traveled to the West Texas plains, reminiscent of Bob Wills' soaring fiddle tunes, or perhaps to a sidewalk cafe in Paris beside a sprightly l'accordeoniste. Take her hand, don't hold back...she'll invite you to two-step or dance the tango under Texas skies..."
Hailing from Fort Worth, TX, Ginny Mac fronts a dynamic group that brings a fresh and exciting twist to vocal and instrumental stylings in the Country & Western Swing, Americana, Hot Jazz, and International music genres. Ginny is also a former member of the two-time Grammy Award winning group Brave Combo based in Denton, TX. She endorses Menghini s.r.l. Scandalli Accordions based in Castelfidardo, Italy.
http://www.ginnymac.com/
Cocktails and wine available.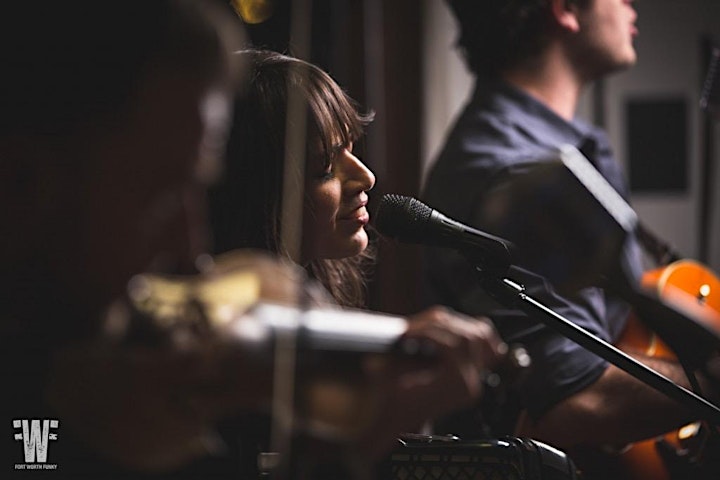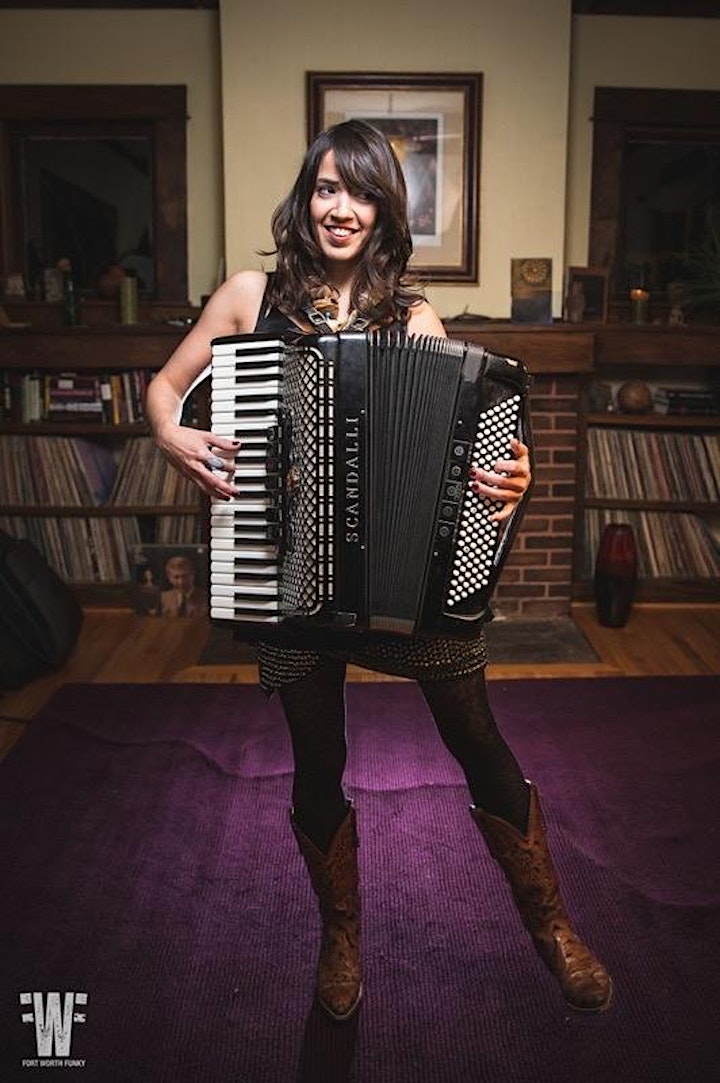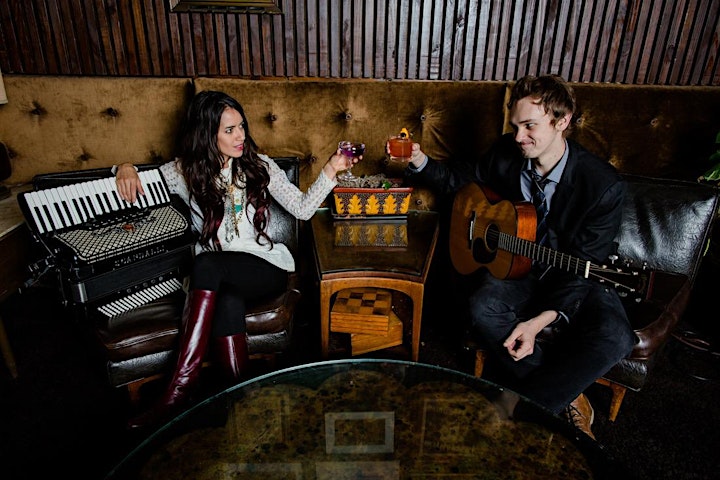 Learn mixology in a cocktail class with three times 'Dallas's best bartender' Kyle Hilla.
The Whiskey Shakers is a 90-minute masterclass in the art of making whiskey cocktails where you'll try your hand at three different cocktails - shaken and stirred. We'll provide you with the knowledge and professional tools to make your own cocktails - a Whiskey Sour, Old Fashioned and High Ball to be precise - in a really cool private Cotton Mill Bar. A little history is thrown in for storytelling measure, and best of all, you get to enjoy your very own whiskey cocktail creations before a heading over to enjoy a concert.
(group sizes limited to allow for social distancing)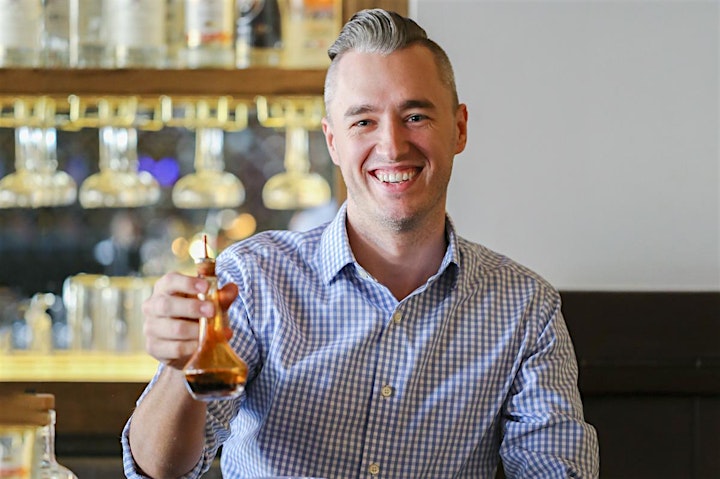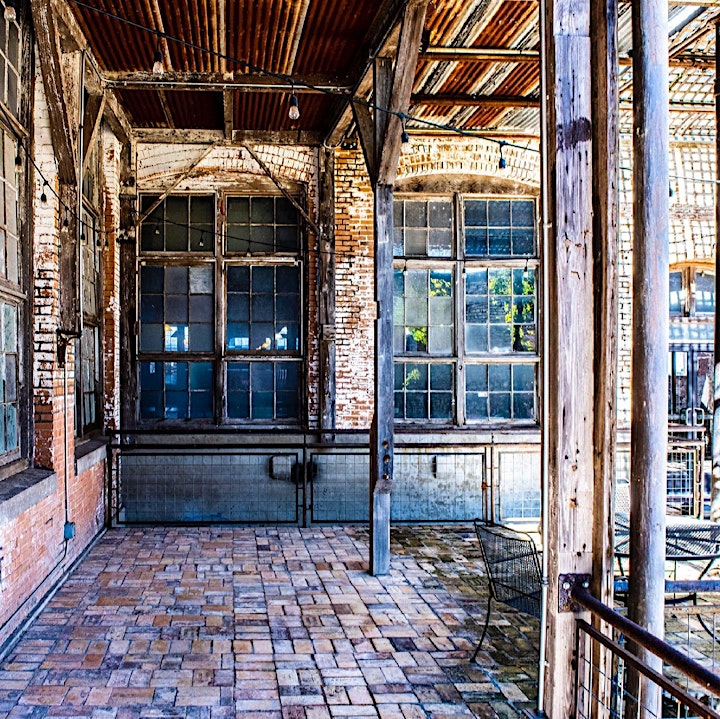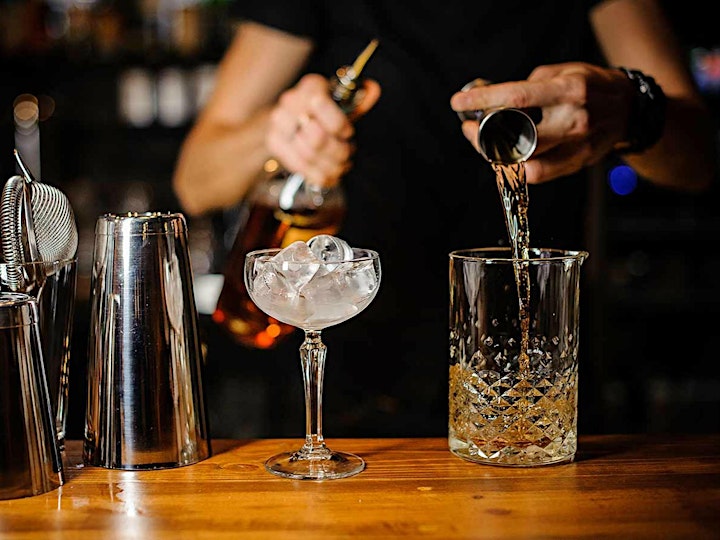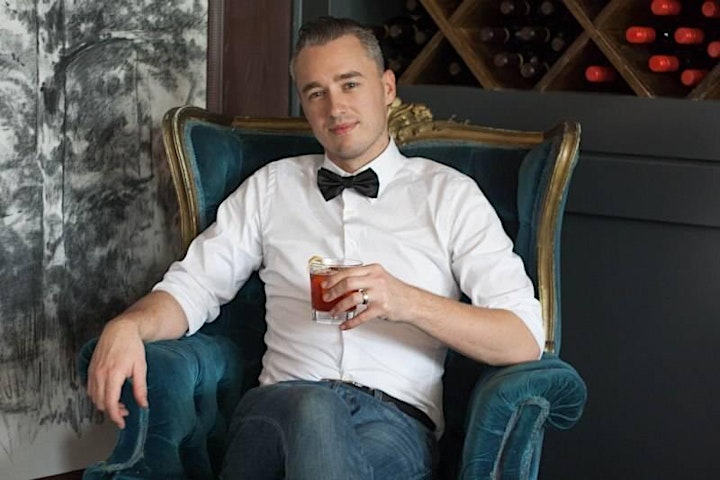 "FESTIVAL FINALE" tickets here
MIRO QUARTET 'CELLO QUINTETS' with cellist Joseph Kuipers.
April 24, 2021, 6:00 pm
Warehouse space, The Cotton Mill
At 6:00 pm the world renowned MIRO QUARTET brings the heavenly intimacy of Schubert and Boccherini cello quintets to life with artistic director cellist Joseph Kuipers in the festival finale.
L. Boccherini: La Musica Notturna Delle Strade Di Madrid No. 6, Op. 30
Franz Schubert: String Quintet in C major D. 956, Op. posth. 163
The Miró Quartet is one of America's most celebrated string quartets, having performed throughout the world on the most prestigious concert stages. For twenty-five years the Miró has performed a wide range of repertoire that pays homage to the legacy of the string quartet while looking forward to the future of chamber music by commissioning new works and collaborating with some of today's most important artists. Based in Austin, TX, and thriving on the area's storied music scene, the Miró takes pride in finding new ways to communicate with audiences of all backgrounds. Committed to music education, members of the Quartet have given master classes at universities and conservatories throughout the world; and since 2003, has served as quartet-in-residence at the Butler School of Music at the University of Texas, Austin.
https://miroquartet.com/
https://josephkuipers.com/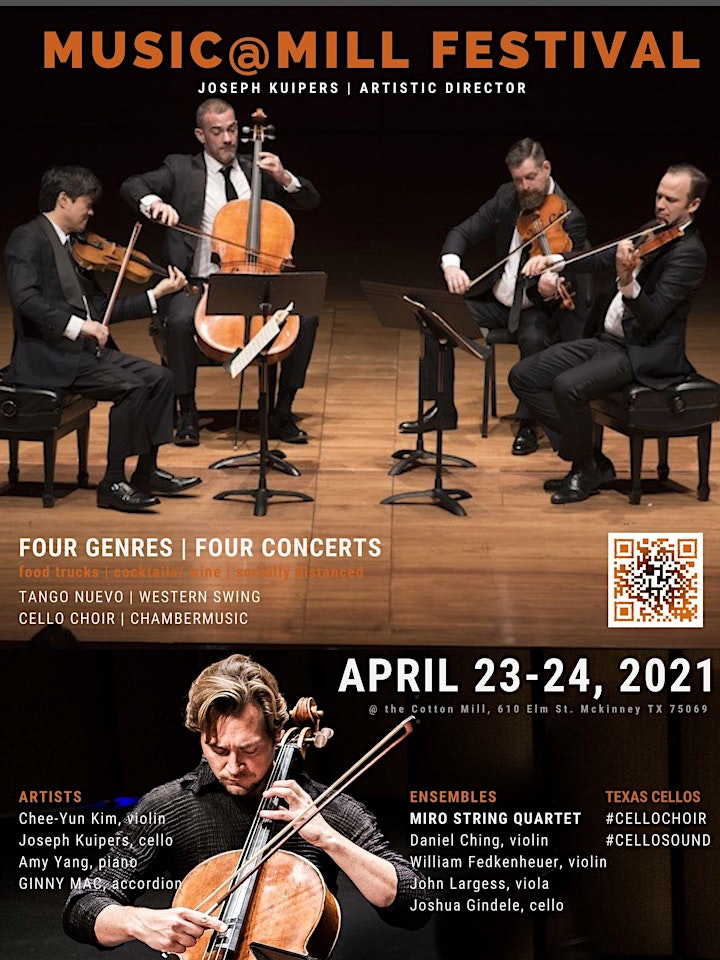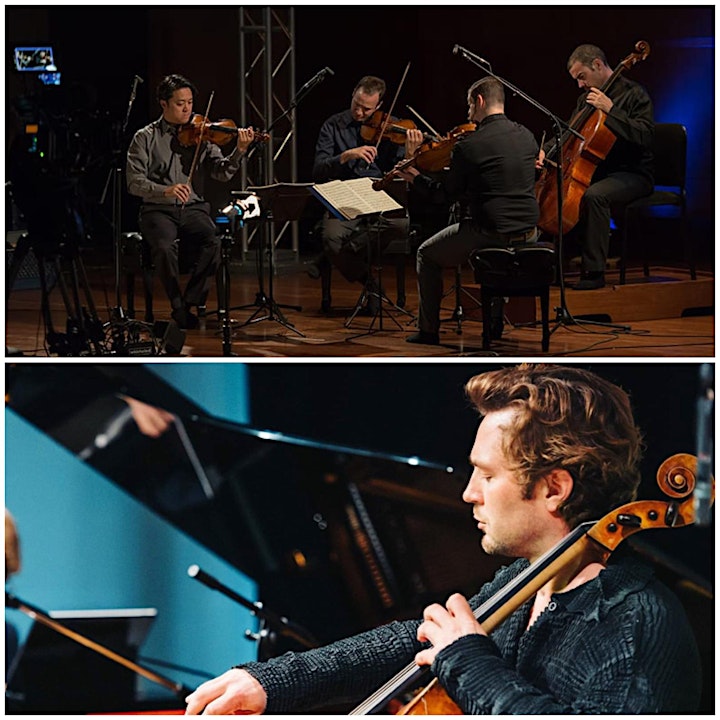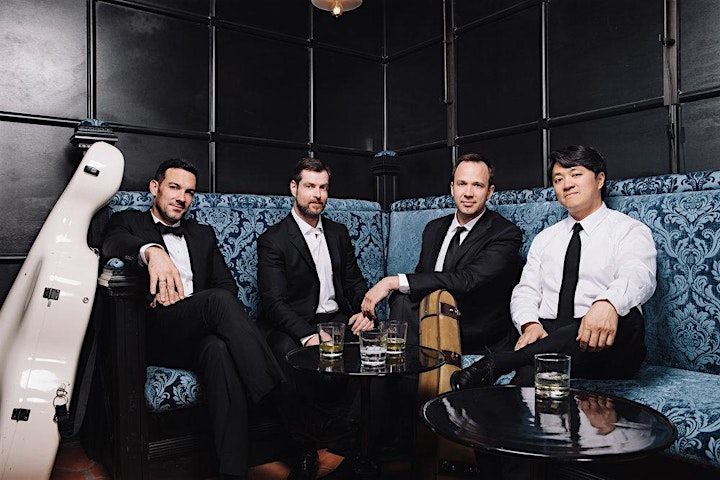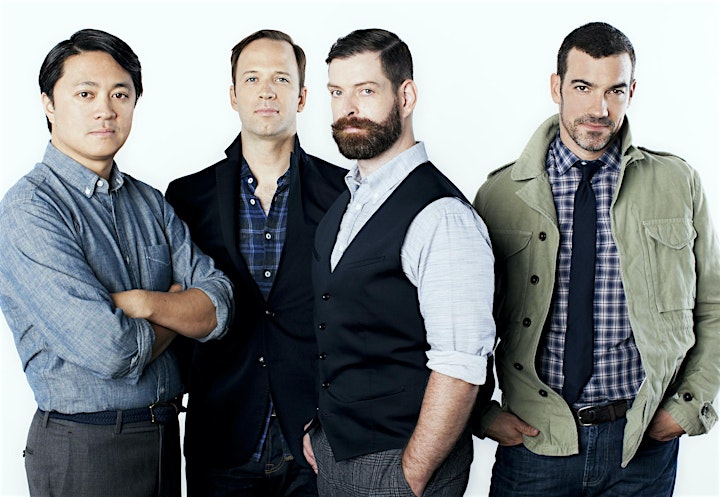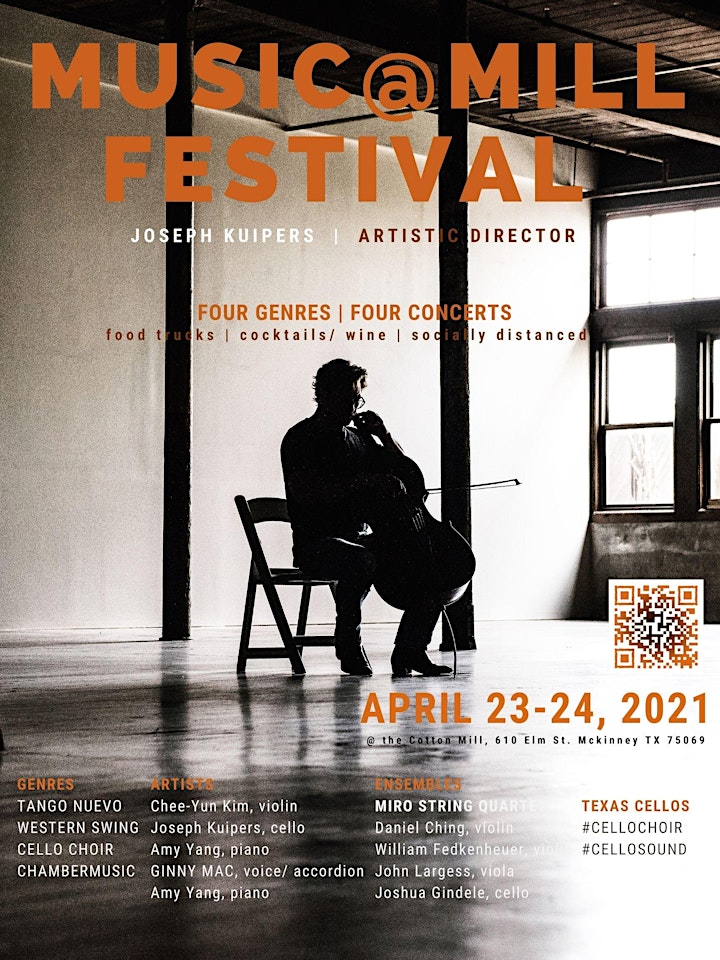 Music@Mill April 23-24, 2021
Socially distanced music festival in a warehouse space.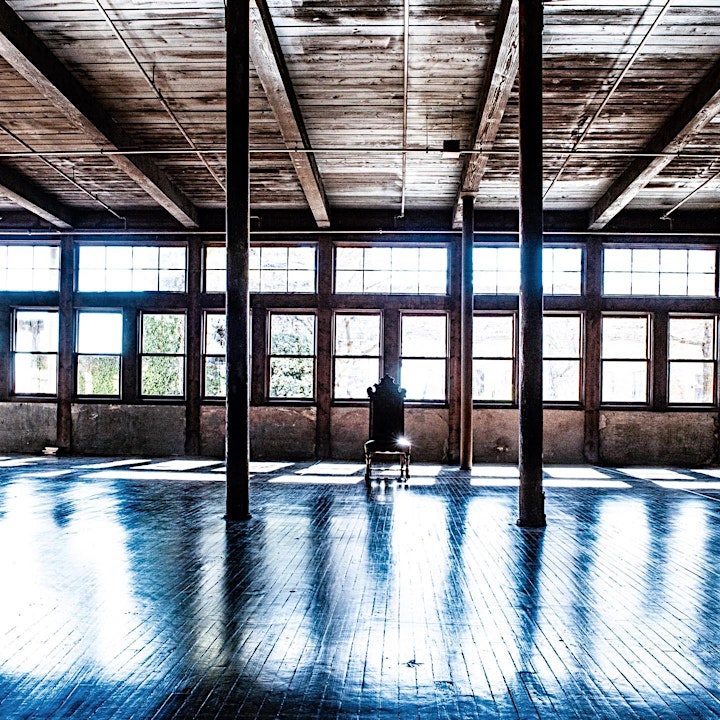 FESTIVAL CONCEPT "HINGES'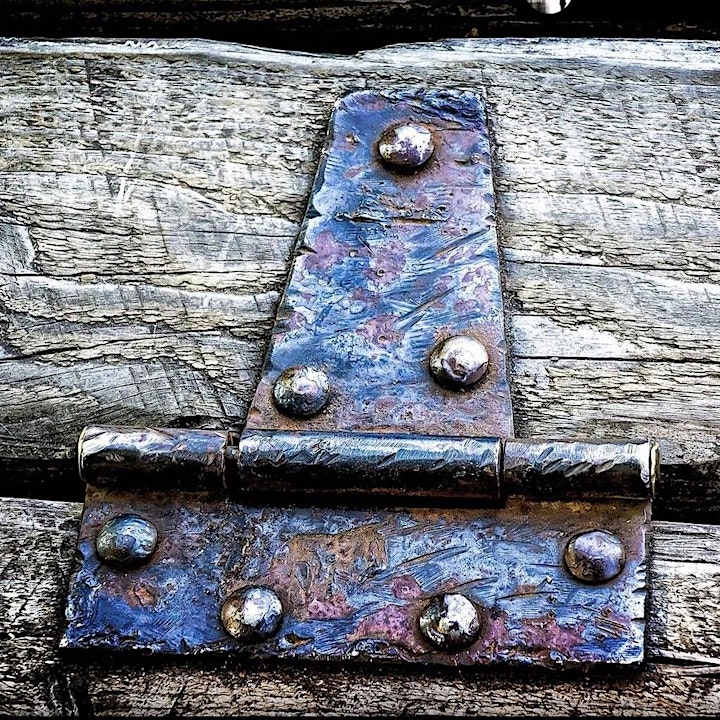 In this life beauty is passing. The flower in spring, the moment in a musical phrase, the person who truly sees you. They are beautiful because they will soon be gone yet awake a memory of what I truly desired all along. The fragile nature of these beautiful moments I must say, is connected to us knowing consciously or subconsciously that they are fleeting, allowing us to briefly connect and quench the unknown longings within us, if only for a moment.
These beautiful moments come often at times of change, times of a new direction, of ends and beginnings: in short, turning points. Throughout my life I have always felt drawn toward finding and understanding these junctures, whether they be in history, a musical tradition, or my own life. By realizing and comprehending where the hinge of a matter is we come to a much more complete understanding of what lies ahead of us. Looking back awakens a nostalgia for what was, and yet we have the hopeful expectation of what may come.
In programing Music@Mill I went with the idea of the hinge, because this last year has been one of the most turbulent shifts in human history. Through transitions between sound worlds from the heavenly intimacy of Schubert's Cello Quintet, to Piazzolla's Nuevo Tango to the swanky harmonies of Beatles 'No. 1 Classics' and the eternal spaciousness of Arvo Pärt by the Texas Cellos @texascellos to the Americana expression of singer-songwriters, we pass through different stories in sound, and experience the 'hinges' between chapters in close proximity. Like a rock album, the festival programming is hung together under an arch.
If we as a society, and as performing artists survive, and I hope we will survive! —We will enter a new era. A new era in culture and art, where Music@Mill played a small role in sustaining live culture. Remember— the Baroque era followed the bubonic plague!
Joseph Kuipers. Artistic Director