MOTI Presents Musicians for Justice (formerly Music While We're Inside) on Sunday, January 16th at 6PM ET via Zoom
About this event
Join us Sunday at 6PM ET on January 16th as jazz and pop luminaries and formerly incarcerated musicians regale us in a celebration of Dr.Martin Luther King Jr. and the transformative power of music.
Featured MOTI Musicians for Justice include:
Mimi Block
Kahil El Zabar
Miles Griffith
Wycliffe Gordon
Lezlie Harrison
Juliet Kurtzman & Peter Malinverni
Katie McGrath & Chet Whye, Jr.
Richard E. Miller
Hosted by Lezlie Harrison with Associate Producer Richard E. Miller and MOTI Founder Alina Bloomgarden
"Musicians for Justice" concerts highlight the Artivism and talents of musicians supporting MOTI music education and mentorships in criminal justice. Over 500 musicians have taught, mentored and performed with MOTI..
You'll receive the Zoom login with your registration.
Our concerts are free, but please donate as generously as you are able.
We're grateful to all the musicians contributing their talents and hearts to uplift us all.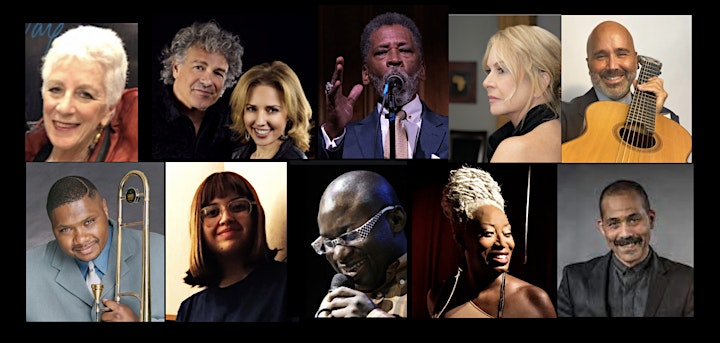 Organizer of Musicians for Justice Free Zoom Concert on Sunday, January 16th at 6PM ET