Location
Winston & Strawn
101 California St 35th floor
San Francisco, CA 94101
Description
MusicHub: Top Trends to Watch / Angels Pitch Event for Music and Audio in Wearables, Virtual Reality and Other Immersive Technologies


Immersive audio technologies are set to explode in the next few years, driven by the latest advances in Virtual Reality, Geomapping and Biosensing Wearables. Come and find out more about how audio is going to enhance the success of these new technologies and check out the hot new startups entering the Immersive Audio space.


Co-Produced by the Manhattan Producer's Alliance and Angel Launch. Hosted by Winston & Strawn law firm.
Want more info to demo your startup or speak on a panel? Contact us: Angel Launch 310 6216850 or info@angellaunch.com


SPEAKERS

Our speakers will address:
What are the key growth markets for music and audio?

What are the latest trends driving development of audio delivery devices?

How are immersive technologies such as Virtual Reality reshaping sound?


How are consumers purchasing, sharing and listening to music?

How are wearable devices poised to disrupt the music listening experience?

How can artists, composers, music creators and producers best leverage these technologies to optimze their reach and monetize their work?






The Manhattan Producers Alliance (MPA), a professional networking, education and mentoring community of music industry professionals, is teaming up with Angel Launch, an events forum focused on connecting entrepreneurs and investors, to present a new series that brings these two spheres closer together through a range of exciting events in San Francisco.



For music startups, pitch your ideas to active investors who can help bring their ideas to market. For investors , learn about ideas and disruptive business models in the fast changing world of digital music.


Schedule:
5:30-6:30 Happy Hour: Demo tables, Networking, food, drinks
6:30-6:45 Live music performance featuring Mogees
6:45-8:00 Panel, Startup Pitch and Demos
8:00-8:30 Networking, Demos, and Drinks

SPEAKERS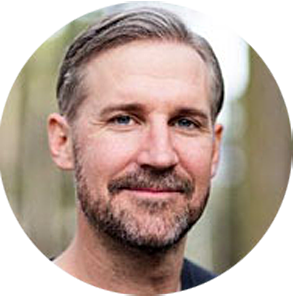 Robert Dalton Jr - Co-Founder and CTO, Dysonics

Called the "future of sound technology" by Gizmodo, Dysonics is fundamentally changing headphone audio by making it more lifelike and immersive.

Robert has over a decade of experience leading and managing software engineering on a wide array of products and platforms. Most recently as Director of Engineering at Retronyms, a leader in mobile software development, he's worked with companies like Microsoft, Adobe, Propellerhead, and Sonoma Wire Works, helping them realize their software development goals. As a researcher at the CIPIC Interface Lab, Robert studied the importance of motion tracking for spatial audio perception. He designed and built some of the first systems for augmented reality and immersive audio for PCs and mobile devices.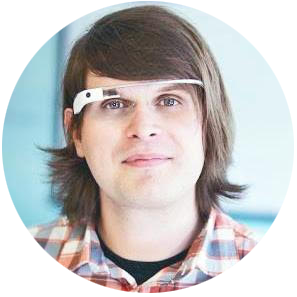 Fred Spencer - CEO, Ease VR

Measuring Human Experience

Fred Spencer is a 20+ year HCI veteran. He is CEO and co-founder of solarVr, a design collective that produces Ease: a digital reality, experience-driven analytics platform. Before solarVr, Fred was Experience Architect at Appcelerator and an educator at the Rhode Island School of Design. In his spare time, Fred captures live performances utilizing Google Glass, binaural audio recording microphones and stereoscopic camera rigs.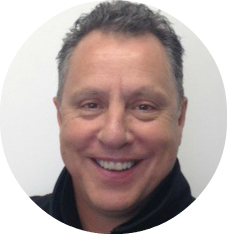 David Cannington - Co-Founder, Nuheara

Introducing the World's Most Intelligent Hearables

David is the Co-founder of Nuheara, an innovative audio Wearables company that is building intelligent hearing technology to enable consumers to hear what they want to hear. David's 25-year career spans senior consumer marketing and advertising roles in Fortune 500 companies and technology startup experience. David has been a leader and advisor to many technology startups and Nuheara is the second hearing technology company he has been instrumental in building.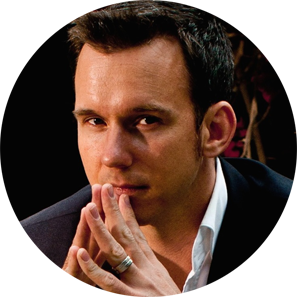 Richard Warp - Co-Founder, Intonic

Connect your Body to Music

Richard Warp is a composer, sound designer, audio engineer and Brain-Computer Music Interface applications designer with over a decade of experience in the audio industry. His experience in sound includes surround recordings of contemporary classical music, UI audio design for mobile, toy and gesture-based hardware platforms, music composition for hundreds of video games, and development of musification algorithms for a wide array of biological signals. He is a recent contributing author for the book 'More Playful User Interfaces', published by Springer, and an editor for Designing Music Magazine. He is also an Artist/Producer member of the Manhattan Producers' Alliance, an industry networking organization based in New York City and San Francisco.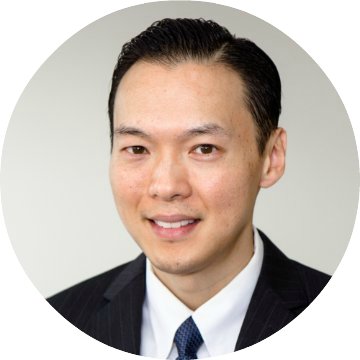 Moderator: Michael Wu, Partner, Winston & Strawn
Michael Wu is a partner in Winston & Strawn LLP's corporate practice. Mr. Wu works with many start-up technology companies. Among other things, he assists them with the legal issues related to starting and operating their businesses, raising capital, including through private offerings of debt and equity, negotiating venture capital financings and investments, and structuring joint ventures and strategic alliances. Mr. Wu is very active in the angel investor community and routinely sponsors and speaks at programs designed to connect entrepreneurs with angel investors. Winston & Strawn is a full service, international law firm with more than 850 attorneys across 18 offices in North America, Europe and Asia.

About the Manhattan Producers Alliance

Members of the Manhattan Producers Alliance comprise a diverse background, with credits creating audio for interactive game audio and apps as well as for film, TV, the Internet and advertising. Many of our members are also active on the bleeding edge of technology, from the latest in wearable tech to novel content distribution models. This broad diversity continues to push the envelope for how audio and music can be experienced in the era of digital entertainment.
HOST A SHARED DEMO EXHIBITOR TABLE
Host a demo table during networking to meet investors; customers, and partners. Includes Wifi and electrical outlet Purchase on links above.
WHO SHOULD ATTEND OR PITCH
Startups in markets related to music, audio, hardware, or consumer services including: consumer electronics, enterprise, web development, chip design,venture capitalists, angels, small business owners, media and entertainment professionals, retail owners, entrepreneurs, mobile, Internet, digital media, startups, service providers, legal, financial services.
APPLY TO SPEAK ON PANEL: INVESTORS, STARTUPS OR TECH EXPERTS
There is no charge to speak. We are seeking investors, angels, VCs, strategic investors and successful entrepreneurs for a panel discussion. Send email with bio and areas of expertise to Speakers@Angellaunch.com.
____________________
Refund Policy: We do not issue refunds, but tickets may be used by others or used as credit for the amount you paid to a future event at our discretion.
MORE INFO: Zahava Stroud 310 621-6850 or Info@angellaunch.com

JOIN OUR FACEBOOK PAGE www.facebook.com/angellaunchevents
Follow us on Twitter.com/angellaunch