Description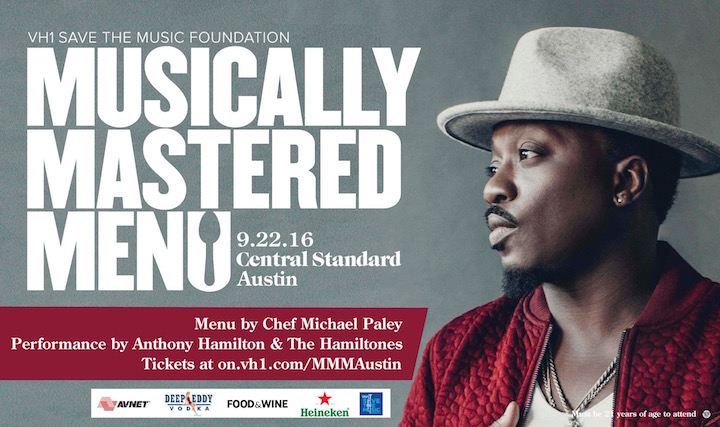 The Event:
The 2016 VH1 Save The Music's "Musically Mastered Menu" tour continues, bringing the world of food and music together. Each fundraising event features a multi-course menu from a celebrated local chef inspired the evening's performing artist.
On September 22, VH1 Save The Music will host it's 6th pop up dinner in Austin. With it's rich history in music and delicious cuisine, this vibrant city was an essential stop along our route. The evening will feature Michael Paley of Central Standard along with a musical guest, Anthony Hamilton and the Hamiltones.

The Cause:
All proceeds benefit VH1 Save The Music Foundation. Keep the music alive and buy your ticket today.
Want to get a feel for the event?
CHECK OUT previous Musically Mastered Menu: