Description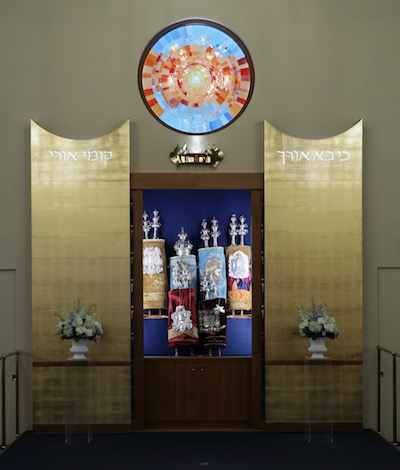 Join us for Musical Kabbalat Shabbat, regularly scheduled for the third Friday of every month. It's a joyful service in song with instrumental accompaniment.
This month's Musical Kabbalat Shabbat is an upbeat salute to summer, featuring guest musicians Zvi Klein on piano, Zisl Slepovitch on clarinet and Ben Antelis on percussion.
This is our last Musical Kabbalat Shabbat until October, and a great way to see our newly-renovated Main Sanctuary, with a spectacular new Ark (above).
Service is followed by a festive reception. Free and open to the public, but we request that you register here to ensure sufficient refreshments for all.
If you're looking for a synagogue for the High Holy Days (and beyond) please consider Or Olam. We are one of the few synagogues in Manhattan where all members and ticket holders are seated at one service, led by senior clergy. For a membership and ticket information click here. For a full schedule of High Holy Day services, click here.