Description
Musical Improv I: Sound-Play!
Six Week Class | 16 Students Maximum
Explore the surprisingly accessible and freeing power of music making. While playing with breath, rhythm, and vocalization you will learn that improvising music is really not so far away. Students develop a solid vocabulary of musical technique by playing with sound through a variety of fun exercises and games. Topics covered include: crafting rhythmic ideas, melodic singing, constructing musical form, incorporating dynamics, utilizing vocal ranges, understanding harmonic progressions, and deep listening. Whether you are an improvisor, musician, artist or simply craving tools to take your shower singing to a whole new level this class has something for everyone. *No prior musical experience is necessary.
Prerequisite: Improv I: Lets Play! or equivalent experience.
Instructor: Christopher Eickmann
Day/Time: Saturdays, from 12:00pm - 3:00pm
Dates: 1/7, 1/14, 1/21, 1/28, 2/4, 2/11
Location: Leela Improv Training Center, 901 Mission Street, Third Floor, San Francisco
***The class is located only one block from the Powell MUNI/BART station.***
Class Instructions: Meet inside the Chronicle Buidling at the 901 Mission entrance at 11:55am. There will be someone to greet you and direct you upstairs to the classroom.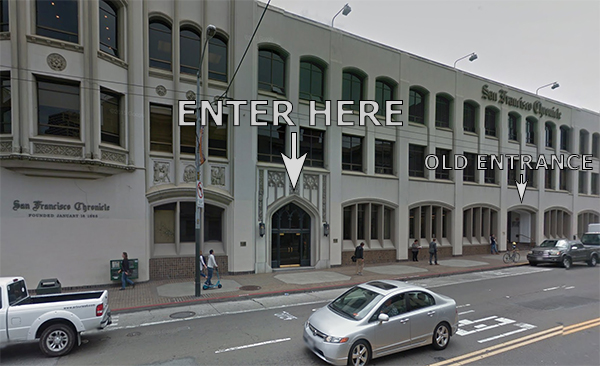 Instructor Bio:
Christopher Eickmann is the Co-Founder and Executive Producer of Leela where he has produced countless original improvisational theatre productions. His career in the entertainment industry spans over 25 years. Most recently the album that he produced, engineered, and performed on, In Love and Longing, was nominated for a 2015 Grammy® Award. He has worked on a number of Broadway, Off-Broadway, National Touring, and regional productions. Highlights include: Broadway: Encores! Great Musicals in Concert: On A Clear Day You Can See Forever (City Center), Off-Broadway: Beautiful Warrior (Vineyard Theatre), Surviving Grace (Union Street Theatre), This Thing of Darkness (Atlantic Theatre) Regional: Ringling Bros. and Barnum & Bailey Circus (Feld Entertainment), Beauty and the Beast and The Hunchback of Notre Dame (Walt Disney Entertainment), The Last Five Years (Ray of Light Theatre), New Voices Cabaret (Plush Room), Love Letters (Off-Market Theater), and Making A Killing (San Francisco Mime Troupe). Christopher owns and operates his music production company, Creative Scores, where he creates music for film, television, live events, and interactive media. He also produces music for record labels and independent artists. Christopher is a part-time faculty member at the Academy of Art University, Art Institute, and California Institute of Integral Studies where he teaches graduate and undergraduate courses in music and audio, including: Arranging, Entertainment Business, Music Composition & Scoring, Music Production, and Songwriting. He received his M.F.A. in Musical Theatre Writing from Tisch School of the Arts at New York University where he studied producing with Margo Lion (Broadway: Hair Spray, Caroline or Change, The Crucible, Angels in America) with additional studies at the Berklee College of Music. As a theatre major he began improvising in Theatre Strike Force at the University of Florida with many (now notable) improvisors (ex: Bill Arnett – Chicago Improv Studio/iO). In addition, he studied improvisation with Del Close, Mick Napier, and Michael Polluck at The Second City in Chicago. Christopher is a member of ASCAP, the Dramatist Guild, IATSE, NARAS (Grammys), and The SCL. He has performed as a percussionist and pianist in several symphony orchestras, pit orchestras, jazz bands, rock bands, marching bands, concert bands, wind ensembles, studio ensembles, and percussion ensembles for over 25 years. He has been improvising theatre since 1996 and music since 1981.