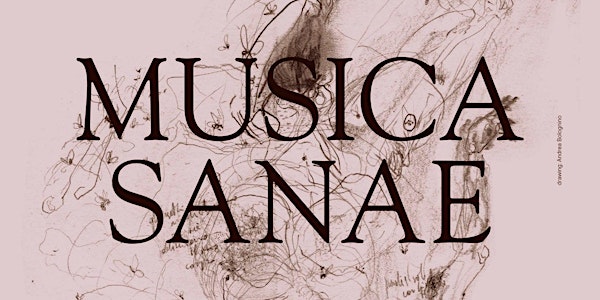 Musica Sanae Day 3
Musica Sanae with Ziúr, Rashad Becker, Yutaka Makino, Evelyn Bencicova and more. Located at the old heating house of a psychiatric hospital.
When and where
Location
Museum Kesselhaus Herzberge Herzbergstraße 79 10365 Berlin Germany
About this event
Musica Sanae Day 3 takes place at the project's main venue: the Museum Kesselhaus Herzberge, a unique building situated on the grounds of the historical and still functioning psychiatric hospital, Evangelisches Krankenhaus Königin Elisabeth Herzberge.
Day 3 features new music by Ziúr, the Berlin premiere of Rashad Becker's piece that incorporates texts from the Sozialistischen Patientenkollektif, a group experiment on spatial orientation and time perception by Yutaka Makino, visual work by Evelyn Bencicova, a new quadrophonic piece by Benjamin Flesser, film screenings curated by Rumpsti Pumsti (Musik), a light installation by Fredrik Olofsson, a tableau vivant by Barbara Kinga Majewska, Tony di Napoli and Michal Libera, plus a site-specific work by Barbara Kinga Majewska for solo voice.
Musica Sanae is a research-based art project dedicated to intersections of sound and medicine which hosts musicians, artists, performers, researchers and theorists who present their takes on how new ways of hearing produce and underlie our notions of hygiene, health, well-being, progress and sanity. Following iterations in Naples and Sokolowsko, this 3-day edition is the final in the series.