Music4Good: Jonah Matranga, Tzigane Society, & Courage to benefit BAWCC

Wednesday, August 21, 2013 from 7:30 PM to 11:00 PM (PDT)
Event Details
Party Corps Presents:
Music for Good
Featuring
Jonah Matranga, Tzigane Society, & Courage 
To benefit
Bay Area Women's and Children's Center (BAWCC) 
Shine a Light on the 'Loin!
3 Tenderloin-based organizations – Party Corps, 50 Mason Social House, &
Bay Area Women's and Children's Center (BAWCC) –
are coming together for an incredible night of concert and conversation with
Jonah Matranga, Tzigane Society, and Courage. 
Doors 7:30 pm
Show 8:00 pm 
Weds, August 21st, 7:30pm-11pm
50 Mason Social House: 50 Mason Street, San Francisco, CA 94102 
$10 presale | $15 at the door 
All proceeds from the event go directly to support Bay Area Women's and Children's Center (BAWCC)
ABOUT: 

 In the heart of San Francisco's Tenderloin neighborhood, Bay Area Women's and Children's Center (BAWCC) is a unique presence. BAWCC focuses entirely on the needs and issues of low-income families, children, and women in this multi-ethnic, inner-city neighborhood. BAWCC offers a variety of direct services that address immediate needs as well as long-term stability. BAWCC's long-term projects have resulted in buildings and playgrounds for children of all ages including: five new playgrounds, a new recreation center with an adjacent children's playground, and a new 400-student public elementary school. As the school's founding community partner, BAWCC provides many on-site programs including a state-of-the-art dental clinic (in partnership with UCSF's Pediatric Dentistry Division), the technology program, rooftop learning garden, library classes, after-school clubs, parenting classes, and a welcoming family room. For more information about BAWCC check out their award-winning video.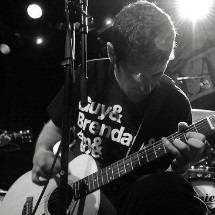 Jonah Matranga is a singer, songwriter, and guitarist who has released a variety of solo material under his own name and onelinedrawing, and has previously been part of the bands Far and New End Original and Gratitude. Jonah has collaborated with many bands over the years, including Deftones and Incubus. Facebook; Twitter; Listen; Read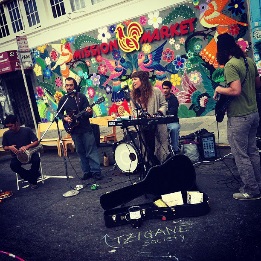 Tzigane Society "The band grab inspiration from world music styles, jazz, 60's beat, new age and indie pop. It's a successful attempt to bring something new to the table, and when they hit their stride, they're pretty special. "Your Voodoo" revives memories of Siouxsie's drum 'n' vocal Creatures records. "Humor" is electronic and beat-centric, but without resorting to dance clichés – instead think Ladyhawke but earthier. "Twenty-Six" brings it altogether - guitars, horns, world rhythms and a killer vocal."- Simon M Facebook; Listen; Read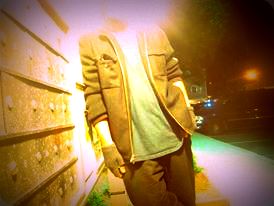 Courage combines acoustic guitar and soulful expressions and song of two gifted musicians. Facebook; Listen
Have questions about Music4Good: Jonah Matranga, Tzigane Society, & Courage to benefit BAWCC?
Contact Project AMPLIFI
Organizer
Project AMPLIFI's mission is to create platforms for music and art to inform, inspire and activate community.