Event Information
Refund policy
Contact the organizer to request a refund.
Eventbrite's fee is nonrefundable.
Five joyful and engaging online music classes for kids (7 and under)
About this event
Hi friends!
If you don't know me, I am a musician and music teacher based out of Berkeley, CA. I teach regular music classes in several Bay Area preschools and Pre-K/K classes, which are currently all closed of course. So - welcome to my first live online music class series. Please read all the details below!!
These music classes will be as interactive as possible considering they are online. I had originally wanted to do this through Zoom so I could see the kids, and kids could see each other, however, we were not able to get decent audio that was picking up both my voice and the guitar - so we have chosen to go through Facebook Live.
** Therefore you must have a Facebook account to join the class. Some people are using their friends' accounts which also works! (Just let us know).**
Classes will be roughly 45 minutes long. They are designed for kids in the 2yr -6yr range, but of course even babies will enjoy and older kids can participate as well.
The classes would best be shared with family members, and more fun when the kids can participate with a parent or even two parents, siblings, stuffed animals, you name it. (Stuffed animals are especially fun classmates!)
Having never done a live online series before, this is experimental (drastic times call for drastic measures)! I think it will work well if you can sing and dance along with your child. When I ask for ideas (animals, foods, colors, etc), I will pause and the kids can share their ideas with you. You can write their idea into the FB comments, and I will weave some of their answers into the songs. I will pretend to have a room full of kids in front of me, but you will be their surrogate teacher in some moments.
Please gather a basket of instruments if possible - can be anything - shakers, drums (even pots and pans/kitchen spoons will do!) Some of the songs are play-alongs.
Also - if possible, gather together some scarves the kids can dance around with. Again - anything you have will do, but best if lightweight.
Songs are educational, connective, sometimes silly and always fun! I will also include some stories, felt boards, and puppets.
*** Once signed up, you will receive an email with the code to join the Facebook group. You can go ahead and do that right away and I will approve you. You will also receive access to the class recordings, if you end up missing some.
*** If you have tech problems, email Tal Rachleff (my partner and admin/tech guy ;) at talrachleff@gmail.com
If you are unfamiliar with my music, check out my band for kids, Octopretzel (www.octopretzel.com). You can also find more of my music by searching for Melita or Melita & Isaac online. All music available on Spotify, Apple Music, etc.
For a full description of what I do as well as song samples and videos for kids, visit my website here: https://www.melitamusic.com/melitas-music/kids-music/
** About pricing: the listed prices are for either four classes (I'm updating this on Monday eve), three classes, two classes or one class. ** You can also choose the lesser ticket amounts if you are in a difficult financial situation right now. This is an honor system, and no one will be turned away for lack of funds.
***As a working artist and mother, this is an unusually financially challenging time for me as I have lost 100% of my income for the foreseeable future. And - I know that this may also be the case for some of you.
I hope this is a helpful offering. Thank you so much for your support!!
May we all stay healthy and calm in mind and body,
Melita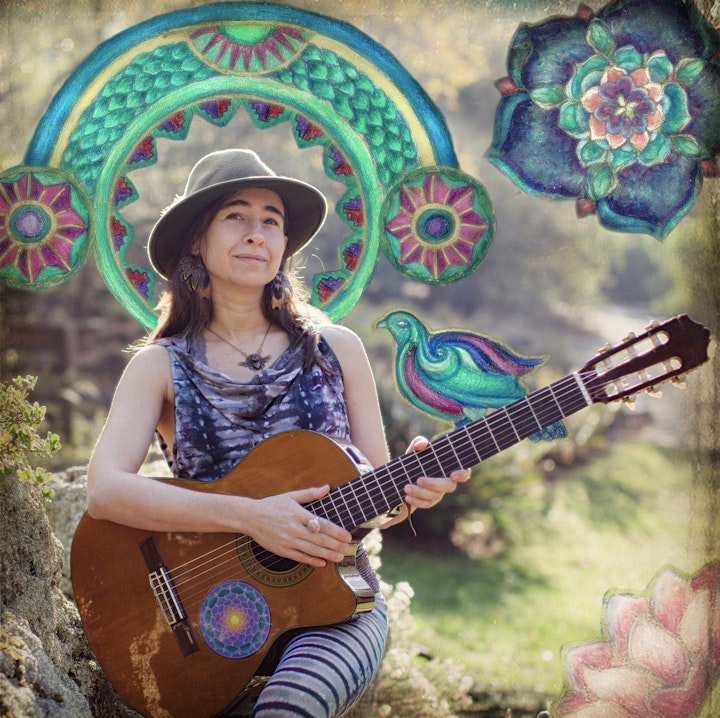 Date and time
Location
Refund policy
Contact the organizer to request a refund.
Eventbrite's fee is nonrefundable.
Organizer of Music with Melita! (Online Classes for Kids under Seven)