"Music University" 2012 // Fall Semester

Sunday, September 2, 2012 at 11:00 AM (EDT)
Event Details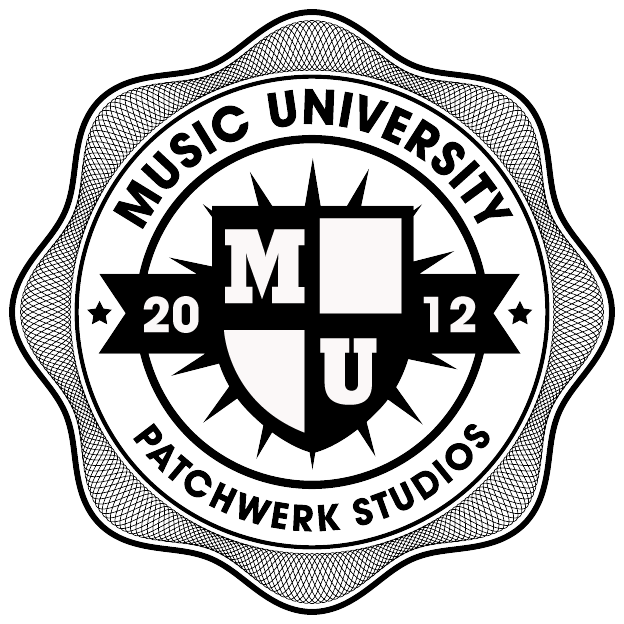 Music University 2012 // Fall Semester - September 2, 2012
Time: 11a - 6p
Campus: PatchWerk Recording Studios
Send all Press and Sponsorships Inquiries to Toya@patchwerk.com
About Music University...
---
For the past 6 years, the goal of Music University has been to offer those who aspire to work in the music business a chance to get up close and personal with some of today's top professionals. Held at our midtown facility in the format of several small classes, attendees get a rare opportunity to hear the honest truth about the ins-and-outs of the music business from the people that are driving it.  Over the years Music University has hosted an impressive set of panels, with panelists such as world renown producer - Bryan Michael Cox, DJ Don Cannon, DJ Nabs, Co-Owner of Grand Hustle Records - Jason Geter, award-winning producer - Drumma Boy, astute business man and A&R - Kawan "KP" Prather, world renown production group - J.U,S.T.I.C.E. League, Co-Owner of Disturbing Tha Peace Records - Chaka Zulu, artist and business man - David Banner, celebrity producer - Mannie Fresh, highly sought entertainment attorney - Monica Ewing, Erica Novich, legendary producer - Rico Wade, highly sought writing team - The Clutch, multi-award-winning producer - Polow Da Don, and more!
Class Schedule...
---
BUSINESS CLASS – "Making Money in the New Music Business"
This panel will be an introspective discussion of the various avenues that currently exist for making money in the music business. Three to four panelists will speak on topics such as deal structures, publishing, licensing, management, touring, and merchandising. 
MARKETING CLASS – "Digital Media & Marketing"
This panel will be an assessment of the digital landscape of today's music industry and strategies for tapping into its vast potential. Panelists will speak on topics such as branding, promotion, social networking, search engine optimization, online distribution, new media, online publicity, tips for cultivating an online audience, and more.
CREATORS CLASS – "In The Studio"
This panel will consist of an established artist, songwriter, producer, and engineer discussing the various aspects of music creation. Panelists will cover topics such as recording and mixing, lyric & melody, studio chemistry, studio etiquette, creation tips and advice, publishing splits, equipment, etc.
LISTENING LAB – "The Anatomy of a HIT"
This panel will be part discussion, part listening session. Panelists will talk briefly on the various elements of commercially successful records while listening to and offering their feedback on 1-minute music snippets from 15-20 students. 
2012 Panelists...
---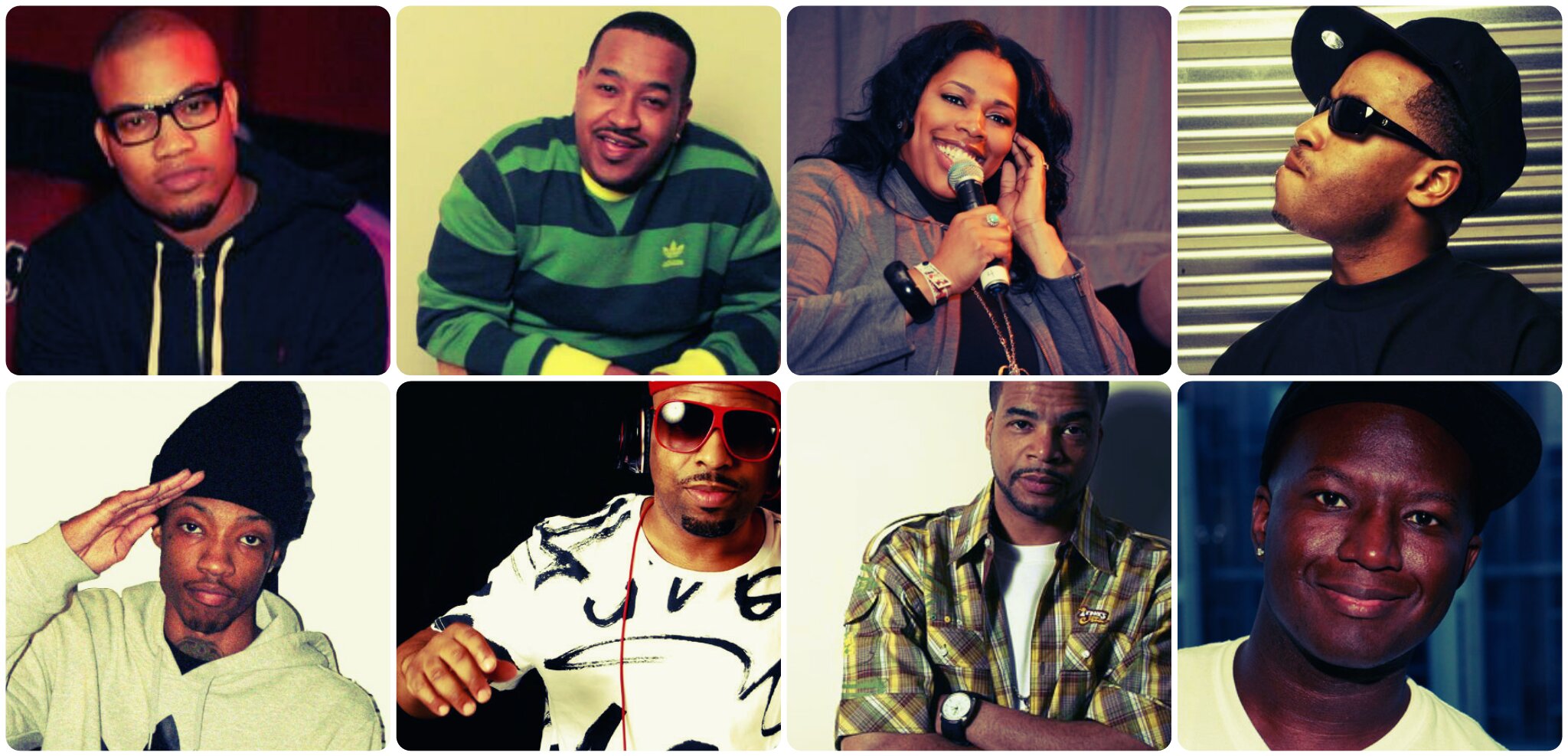 Kellye Britton - Client Manager, EnVision Business Managment Group // www.ebmginc.com
Rico Brooks - Manager // @brooksrico
Ray Daniels - Manager, R.A.Y.D.A.R. Entertainment  // @raydaniels @teamraydar
Tamiko Hope - Manager, Word Ink // @atlprprincess
Fatboi - Producer, Credits: Gucci Mane, Nicki Minaj, Trey Songs, Ludacris, 2 Chainz and more // @thefatboi
Nicci Gilbert - Brownstone , R&B Divas 2012 // @niccigilbert
DJ MLK - DJ, Grand Hustle // @djmlk
Dasha Ware - Music Marketing, Rising Star // @risingstardasha
Lana Perry - Partnership Director, A3C Hip Hop Festival + Founder of HS8 Agency // @a3clana
Maurice Garland - Journallist (Published In: XXL, VIBE, Creative Loafing, New York Times and more!) //  @maurice_garland
Sonny Digital - Producer, Credits: Kanye West, Wale, 2 Chainz, Rick Ross, and more // @sonnydigital
LT Moe - Producer, Credits: Trey Songs, Ludacris, Snoop Dogg, Bobby V, Chingy and more // @ltmoe
DJ Nabs - International DJ // @djnabsinlab
And More...
Important Dates...
---
Early Registration Deadline - June 17th
General Registration Deadline - August 24th
ONLY 60 SEATS AVAILABLE!! 
Tuition + Supplies...
---
*Registration for Music University 2012 Fall Semester Includes:
Registration for all four MU Fall Semester classes
Complimentary Lunch 
Submission to MU "Listening Lab" (first 10 registrants + 10 chosen randomly)
Note taking supplies
General Registration - $125 
Student Discount - 20% off General Registration (w/ student i.d.)
Group Discount - 15% Off 3 or more  
Financial Aid...
---
Now you can finance your registration to Music University 2012 Fall Semester and pay it back in installments. To apply for Patchwerk's Financing Plan you must spend at least $250 (3 or more General Registrations), and you will have up to 6 months to pay it back INTEREST FREE!!
Call Patchwerk Recording Studios at 404-874-9880 to apply.
Music University 2012 Scholarship Program...
---
Patchwerk Recording Studios will sponsor  ONE (1) student to attend Music University 2012 on a full-scholorship. 
How To Enter:
1. "Like" Patchwerk Recording Studios on Facebook AND Twitter
2. Post your answer to this question on our wall using the #GreatTakesWerk hashtag:
"What are you doing on the daily basis to be #GREAT as opposed to just "good-enough?" 
3. Email your answer to marketing@patchwerk.com 
When & Where

PatchWerk Recording Studios
1094 Hemphill Avenue
Atlanta, GA 30318


Sunday, September 2, 2012 at 11:00 AM (EDT)
Add to my calendar
Organizer
PatchWerk Recording Studios (www.patchwerk.com) is a world-class recording facility that has catered to the national entertainment industry since opening in 1995. The company, which is centrally located in the heart of Midtown Atlanta, has earned a reputation for its excellent sound quality and superb customer service. PatchWerk features Georgia's only SSL 48-channel Duality Console as well as Georgia's only SSL 9000 J Series Console. The larger of the two studio rooms, Studio 9000, features design by industry leader Russ Berger (RBDG). PatchWerk has continuously serviced the top record labels from around the world and has accomodated an endless array of world-renowned talent, including TLC, Beyonce Knowles, Outkast, Usher, Ludacris, the Neptunes, Rodney Darkchild Jerkins and Bow Wow.