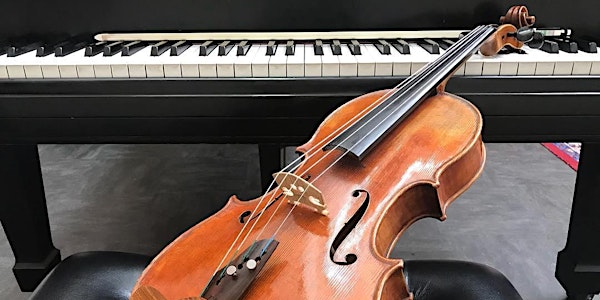 Music That Binds Us
When and where
Location
Lincoln Hall 1620 Southwest Park Avenue Rm 75 Portland, OR 97201
Description
In today's trying times, we are surrounded by the harsh realities of our environment: the global turmoil that foreshadows threat around each corner, the isolating net of technology that shields us from genuine human interaction, and the endless drone of negativity that forces us into a trance of apathetic impassiveness, so as not to become too invested in emotions, compassion, dreams, or aspirations.
But what if we could capture the very essence of what is human connection—revel in it, embrace it, and allow our bruised and weary souls to be revived by it?
This concert will bring you moving audio recorded stories of everyday people with beautifully composed music commissioned with each story in mind to create a powerful and thought-provoking exhibit of the human experience. This program, full of everything it means to be human—love, loss, sadness, triumph, tribulations—will premiere at Portland State University on May 18th at 1:30PM with a free reception to follow.
In a fast-paced world so full of distance and disconnect, let us bring people together, united, as humans. We are all one race—the human race—and we are all on this journey together. There is no reason why we can't look up from our cellphones, set aside our biases, and recognize each other for what we truly are: just souls bound together in this beautiful show we call life.