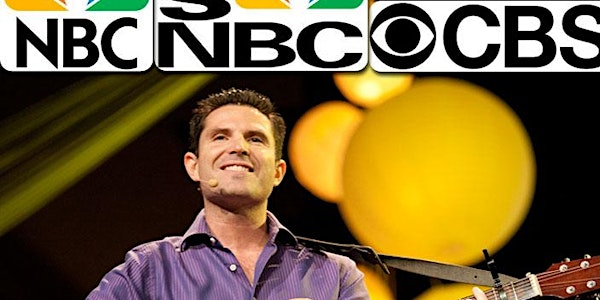 Music Prosperity Academy: Workshop for Musicians to make $1000 or more per...
Event Information
Location
Unity of Tucson
3617 North Camino Blanco
Tucson, AZ 85718
Description
In this workshop with Tiamo De Vettori, LA Singer-Songwriter of the year & San Diego Songwriter of the year, will teach you the ins and outs of the 6 figure music business.

Has it gotten to the point where:
You have a burning passion for music, but you're sick of the uphill struggle and you've even thought about quietly walking away from it?
You've been hungry to get a new album out there, but you don't have the money, the resources, or the time to make it happen so your music continues being invisible to the world?
You're tired of your uninspiring day job, balancing it with your music, and you've concluded that your music will never make as much or more than your day job does?
You're convinced that the only people who can make good money with music are college professors, rock stars, or artists who get their music is placed in film or TV?

Deep down, you're tired (or even jealous) of hearing about other music artists who are making it who are way less talented than you are?
"Honestly, I used to experience ALL of these, but I went from…Playing in front of tiny crowds at coffee shops, bars, and clubs and sometimes even PAYING to play to…"
Performing in front of audiences of up to 15,000 people!
Making more income with my music in ONE month than an entire year at my old corporate job!
Growing my fan base from a couple hundred to thousands!
Prospering with my music full-time!
"But Before I Was Doing That For a Living, I Was Doing THIS...
That "Liger" in the picture was ME, back when…
I was a broke musician gigging on the weekends, working 3 part-time jobs (including being a mascot for $8 per hour), and feeling more lost than ever. I yearned to get my music out there, but the sad thing is…
I was literally hiding behind a liger suit. So my question to YOU is…
You no longer had to compromise yourself for your music dream?
You no longer felt unfulfilled, small, jealous, drained, exhausted, resentful, embarrassed, or even shameful about not making with your music?
You no longer had to hustle, grind, and force your way through the music business while going broke in the process and having nothing to show for it?
A step-by-step formula out there that was totally new and you could flow freely toward your music dream while making much more than your day job?
THEN YOU COULD FINALLY...
Share your music with the world in a BIG way!
Make the kind of income that you're TRULY worth!
Have hundreds and even thousands of fans in the seats without doing a thing to get them there!
Shine your light in a way that you've never felt before!

Do what you love for a living, share your gift, and LIVE your brilliance!
Tiamo performing in front of 15,000 people
ALL of this without needing an agent, manager, or label! I walked away from my management and it's the best decision I ever made with my music! I want the same freedom & empowerment for you.
I could mentor you, in-person, over the course of 3 days and share all the ways that this can work for you and your music!
I'm inviting you to join me in TUCSON, ARIZONA for a 3 day live training intensive May 25-27, 2017. During these transformational 3 days, you will…
Get personal coaching and mentoring from me about your music business and how to launch you NOW!
Learn my "Sold Out Crowd Formula" that will get you on stages where you ONLY perform in front of sold out crowds!
Discover how to grow your fan base more in 1 month than you have your entire music career…all without using social media! No fan base? No problem. I'll tell you how to drive fans to you without feeling like you're recruiting them!
Generate a waiting list of clients and fans who will pay you thousands for your music. Hard to believe? Not anymore! I'll share tons of my real life examples and how this can become real in YOUR life!
Find out the 3 steps to perform on the biggest and highest paying stages that 6-FIGURE musicians don't want you to know about!
Break into secret markets that have mega budgets set aside for your music if you only knew where to find them. Hint: Just a couple of these gigs can generate a full year's income. I'll show you how!
Discover the exact method I used to get booked in-front of 15,000 people as an indie artist while getting paid more per song than I used to make per month at my old corporate job!
Duplicate my "Quality vs Quantity" formula for gigging and how to become a thriving career musician without having to "pay your dues" and tour if you don't want to!
Date and time
Location
Unity of Tucson
3617 North Camino Blanco
Tucson, AZ 85718