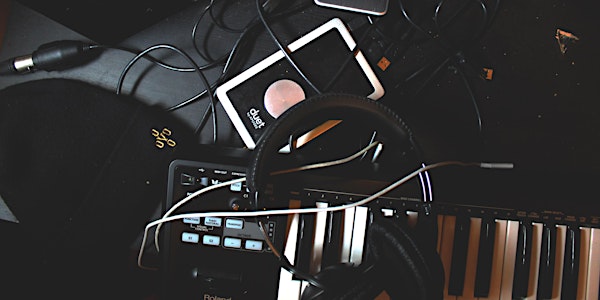 Music Production And Making Beats
Build fundamental skills producing, and learn to make beats, edit, arrange and write killer songs!
Date and time
Starts on Monday, June 12 · 2:30pm PDT
Refund Policy
Contact the organizer to request a refund.
Eventbrite's fee is nonrefundable.
About this event
Producing music is a skill just like playing music. From writing and arranging to understanding orchestration, songwriting and software nuances, the ability to produce music and make killer beats are right at your fingertips with all the powerful digital tools available to you.
This class focuses on several key components of production software, including using a dashboard, controls, and file management, exploring instrument sounds, patches, and choosing combinations, inputting musical data, layering, loop, creating song form and format, mixing, and delivering the final product! Then dive into several important topics like orchestration, theme and development, harmony, recording live instruments/voice, MIDI, editing sound files, arranging, using click tracks, and even external hardware options (microphones, audio interfaces, etc.)
By the end of the class, you'll learn the basics of production so that you can re-produce your favorite parts of your favorite songs, write your own beats and understand some concepts about sound design.
Topics covered include: Recording, song-writing, beat-making, editing, sound designing, mixing, audio engineering, sound effects, digital audio workstations, MIDI instruments, recording MIDI, publishing/sharing songs, composing, audio file management, microphone techniques, multi-track recording, DJing, creating loops and more.
This class is perfect for: This class is perfect for students who want to learn how to write and produce songs. Our focus in this class is creating simple songs, making simple beats and writing using production software, so if you're a lover of pop and electronic music, you'll have a great time. This class will build fundamental skills to help with composing and songwriting. It will also cover the basics of how to record, edit and mix audio and understand the basics of audio engineering and sound effects. Students must be old enough to have basic computer operating skills.  While not necessary, attendees will find it helpful to know the very basics of music notation, songwriting elements like pitch, rhythm and understanding of verse/chorus, and have some familiarity with bass lines and chords. This class is also great if you want to learn how to record, edit and mix audio and understand the basics of audio engineering and sound effects. Students must be old enough to have basic computer operating skills and a strong interest in learning songwriting is critical.
After this class, you will be able to: Master the basics of production to record, edit, and mix audio, Cover the basics of recording, editing, and audio engineering, Cover or write beats or loops by using software instruments and drum tools or by recording live instruments and/or voices, Learn how to use MIDI instruments, Explore how to work with the different sounds and create something unique, Share their songs with family, friends and the world!
Skills required: (scale from 1-low to 5-high)
Basic Computer Skills = 3
Piano = 1
Rhythmic note values = 2
Song form = 1
About the organizer
Our live, online group classes are a great way for the casual learner to have fun and learn new skills, or the serious musician to expand their learning and repertoire. We explore fun subject matter, exciting themes and topics, and entertain along the way. We'll cover contemporary hits and old favorites, and inspire the creative musician within us all.
In addition to ticket purchases, consider adding on the summary video for practice, and a package of "Study Sessions" with a private teacher for quick help throughout the week. Open your mind and your ears and get ready to have a ball!