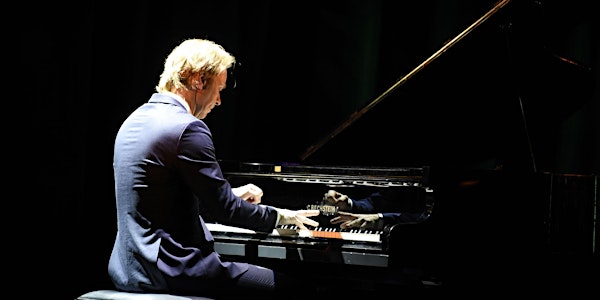 Music on Park Avenue with Per Tengstrand with Opus 21: Chopin's First Concerto
When and where
Location
Scandinavia House 58 Park Avenue New York, NY 10016
Description
This season, Swedish pianist Per Tengstrand returns to Scandinavia House for the Music on Park Avenue concert series with a special presentation of famous piano concerti performed with musicians from Princeton chamber music group Opus 21.
This evening, Tengstrand and Opus 21 musicians Hana Mundiya and Michelle Yoon (violin), Nathan Rim (viola), and Leland Ko (cello) present Frédéric Chopin's first concerto, "Piano Concerto in E Minor, Op. 11." They will also perform the prelude from "Cello Suite in G Major" by Johann Sebastian Bach, and "Violin Sonata in G Minor" by Claude Debussy.
The Music on Park Avenue concert series is supported in part by a generous grant from The Barbro Osher Pro Suecia Foundation and in part by the Lynn Carter Fund of the ASF.
---
ABOUT PER TENGSTRAND
Per Tengstrand has firmly established himself as one of today's most exciting pianists. He has been described by The Washington Post as "technically resplendent, powerful, intuitively secure," and by The New York Times as "a superb Swedish pianist" whose recital "was rewarding, both for its unusual programming and for his eloquent, technically polished performances."
Tengstrand is the subject of the acclaimed Swedish documentary The Soloist, directed by Magnus Gertten and Stefan Berg (Sweden, 2003), which was featured at the International Festival of Cinema and Technology in New York. In 2005 he was decorated by King Carl XVI Gustaf of Sweden with the "Litteris et Artibus" Medal for outstanding service to the arts.
---
TICKET INFORMATION
Once you purchase your ticket(s), you will receive an order confirmation email from Eventbrite on behalf of Scandinavia House. Your e-tickets will be attached to your order confirmation email. Make sure to print them out and bring them to the event. Or go green and download the Eventbrite app on your smart phone!
IMPORTANT: If you do not see your confirmation in your inbox, make sure to check your junk/spam folder. If you still do not see your order confirmation, click here to access the Eventbrite help center. If you are having any other ticketing-related issues with your order, click here to contact Eventbrite.