Description
Join us for MUSIC MONDAYS where we explore ensemble playing in large and small groups. We work with esteemed local Mentors in a wide range of eclectic repertoire including contemporary Cuban, jazz, classical and more!


---
On MONDAY, JUNE 18:
Clarinet Master Class featuring Jerry Simas
Clarinetist and bass clarinetist with the San Francisco Symphony, professor at SF Conservatory of Music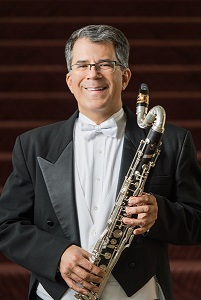 Monday, June 18, 2018 - 7 pm
Open to CLARINET PLAYERS of all ages, all abilities, and all levels of experience.
Join us for a clarinet master class with SF Symphony Mentor Jerry Simas
Everyone bring your clarinet! A MINI-WORKSHOP will precede the master class, with warm-up and skills session for all.

Registration fee: $25
---
We are now accepting proposals for the three Master Class performers. Can be either soloists or ensembles.
Advance registration required:
Cost:
$50 for a soloist (with or without accompaniment - if you need a pianist you must provide one)

$100 for a group (can be all clarinets or mixed instrumentation such as woodwind ensemble or piano trio)
TO APPLY TO PERFORM IN THE MASTER CLASS: please send your proposal with repertoire to: info@amateurmusic.org. Deadline for proposals is May 4 and we will confirm all performers by May 11. If you are not accepted as a performer, of course you may still attend the class as an observer!

---

NO ONE is turned away for lack of funds. Please contact us (info@amateurmusic.org) to apply for a scholarship or waiver of the registration fee.
MUSIC MONDAYS is a partnership of the Amateur Music Network, the Northern California Chamber Music Academy, and Drew School.