Description
Join us for MUSIC MONDAYS where we explore ensemble playing in large and small groups. We work with esteemed local Mentors in a wide range of eclectic repertoire including contemporary Cuban, jazz, classical and more! Music will be available in advance for download upon registration.
on MONDAY, SEPT. 25:
IN CELEBRATION OF THE CELLO
featuring
Bay Area cello legend IRENE SHARP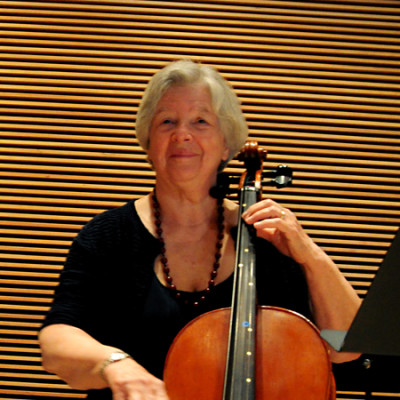 Monday, SEPTEMBER 25, 2017 - 6:30-8pm
Come have fun playing in an all-cello orchestra led by internationally-acclaimed teacher Irene Sharp.
All ages, all levels welcome.
Admission is FREE but your donation is requested to help support the program. Suggested donation: $20/adults, $10/students-seniors. No one turned away for lack of funds!
MUSIC MONDAYS is a partnership of the Amateur Music Network, the Northern California Chamber Music Academy, and Drew School