Description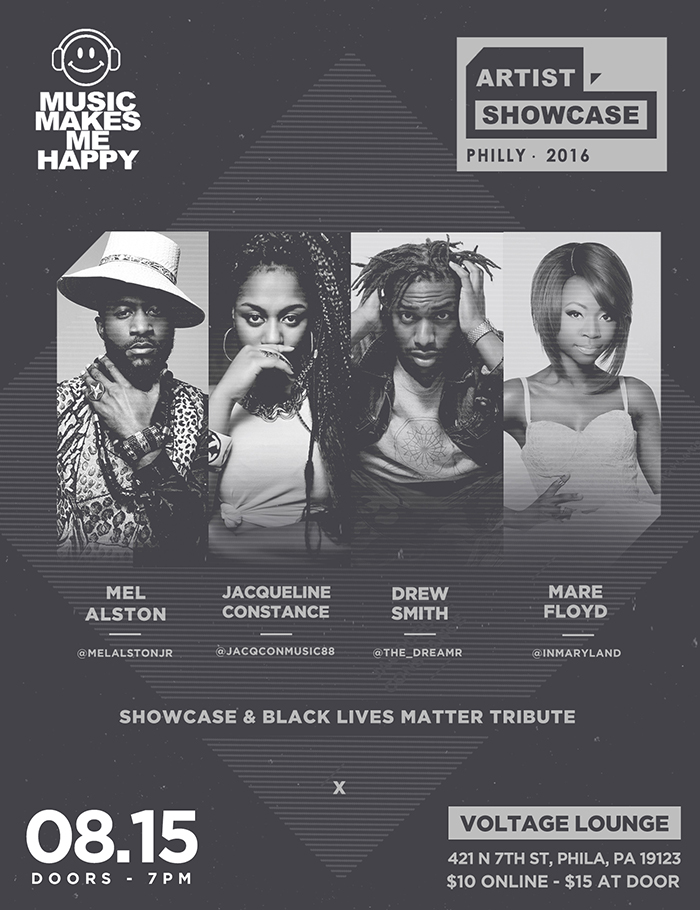 Music Makes Me Happy continues it's series of Artist Showcases featuring local talent inspring social change in Philly, Atlanta, and Los Angeles!
Join us in PHILADELPHIA on August 15th at Voltage Lounge!

This interactive showcase will feature Philly's own, Mel Alston, Jacqueline Constance, Drew Smith, and Mare Floyd.

The show will also feauture a #BlackLivesMatter tribute.
Hosted by Joshua Nelson! Food x Bar available.

A portion of the showcase proceeds will be benefit BLM Philly organization and outreach efforts.

RSVP NOW.
​"The civil rights movement without music is like a bird without wings." — US Rep John Lewis​

---------------
Music Makes Me Happy is a community of 15k artists inpsiring social change and civic engagement. Learn more at www.musichappiness.org