Music, Made in Taiwan
When and where
Location
Santos Party House (Downstairs) 96 Lafayette Street New York, NY 10013
Description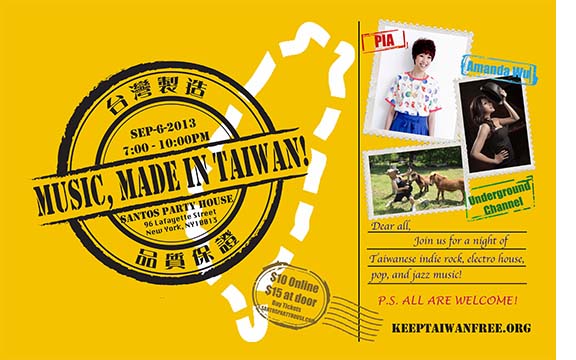 TGIF! We will be celebrating Taiwan Week with talented musicians and fans from all over the world on this special night! Showcasing Mandarin, Taiwanese, and English speaking Indie Rock, Pop, and Electro House artists. No matters where you are from, come and enjoy the taste of Taiwanese music in various genres with us!
Special Short Screening: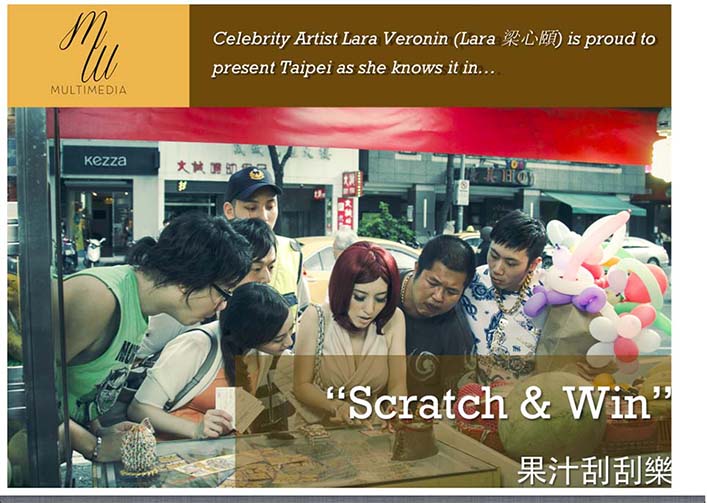 Celebrity singer and artist LARA's latest short film "Scratch and Win" will be screened during the concert with her greeting to NY fans! It will be the U.S. premiere of the short film, from the series of Taipei As We Know It (TAWKI)!


Check out our promo video
Artists/ Musicians/ Bands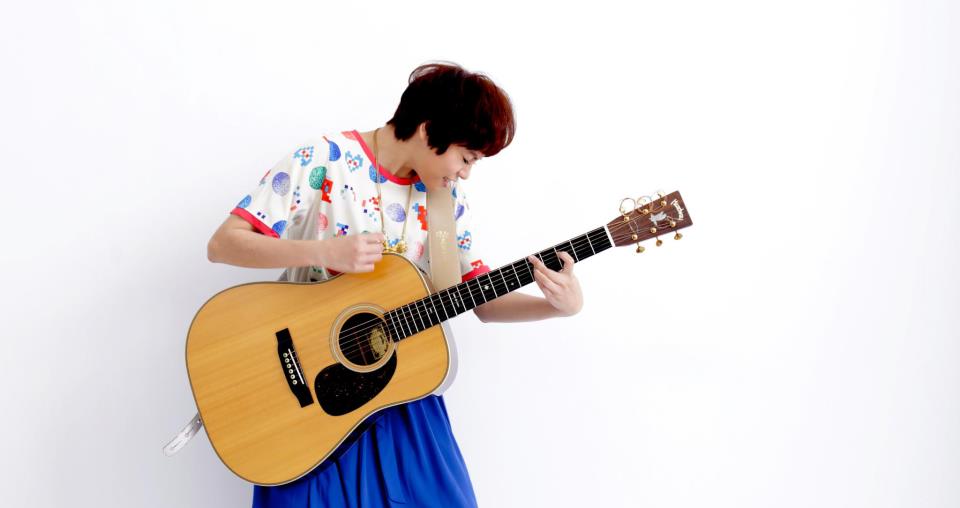 https://www.facebook.com/piastudio
Pia's music can be found easily in Taiwanese indie ballads. Her music includes mocking on the modern romance lightly and enjoying the taste of every little thing in life. Being honest and straightforward to her audience is her greatest weapon. She can be both ordinary and crazy on different occasion. She gently portrays the sourness, sweetness, bitterness, and spice of life through her music. She has carried her guitar and performed in several places like streets, live houses, schools, national and international music festival, and weddings. When talking about music, she sincerely said, "I would like to use music and an honest heart to change this world. This is the only reason that I make music."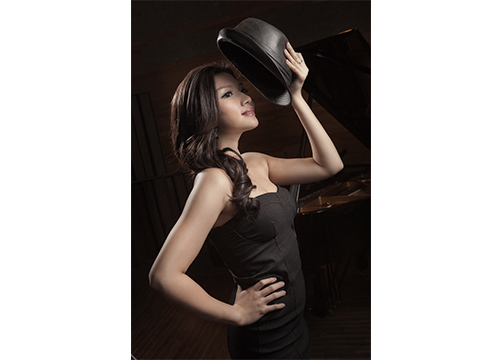 Amanda Wu is a multi-faceted pianist, vocalist and composer who has an extensive background in both classical music and jazz. Her various musical styles include interpreting and composing pieces of jazz, classical, electronica and a hybrid of aforementioned elements. In 2010, She produced and released her Jazz debut album, "Jazz without Timezones". She has also played with NSO for the concerts of George Fenton, Andrea Bocelli and Joe Hisaishi. She also performs electronica music at various popular night clubs in Taipei. Amanda Wu has, without question, created a very unique musical charisma and presence.
3. The Underground Channel
A New York based classic rock band with energy booster twists. "We are a bunch suckers just love playing music," stated by The Underground Channel.
For more info please visit:
https://www.facebook.com/events/1408848912662773