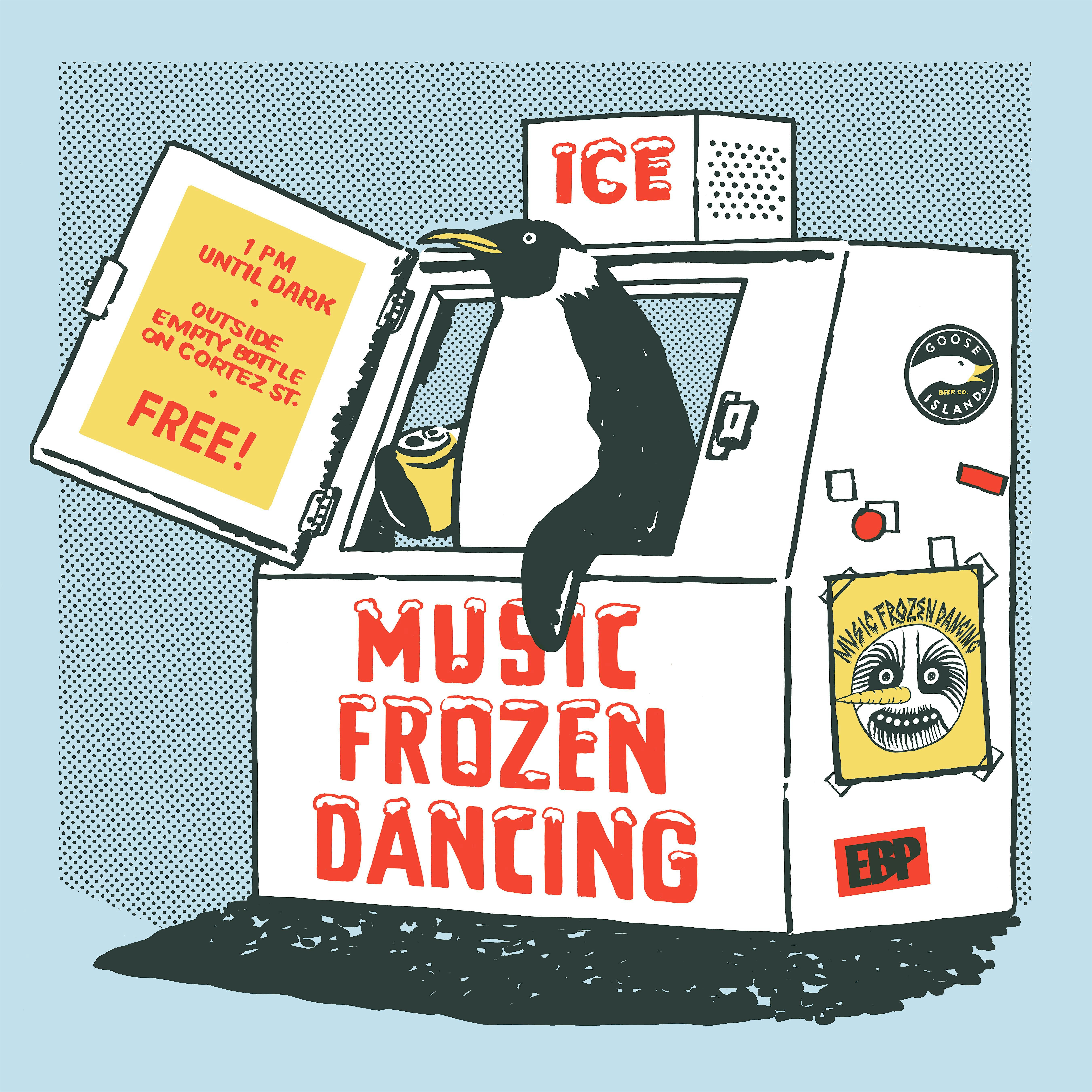 About this Event
1PM // FREE // 21+
Music Frozen Dancing 2020 with...
----------
Goose Island Beer Co. & Empty Bottle present MUSIC FROZEN DANCING, our annual winter block party with some of the best artists around that are also brave enough to play outside in the frozen Chicago streets. Oh yes: We're taking it to the streets (the corner of Western & Cortez, to be exact) once again, hearty humans of Chicago.
This year, we're heatin' things up with sets from Sub Pop scorchers HOT SNAKES, smutty sludge punks PISSED JEANS, post-industrialist bruisers HIDE, synth-powered groove machines CRASH COURSE IN SCIENCE, art-punk dahhhlings THE HECKS, and brash 'n ballsy quad HITTER.
Gates will open at 1PM and it costs you $ZERO DOLLAR$ to get in. Donations to benefit the Chicago Coalition for the Homeless will be graciously accepted. The event is all ages, so bring the kids and scar them for life. Catchya on the slopes, snow bunny hunnies!
Performers
Date and Time
Location