Music for Good - Green for All, Sellassie, Do DAT, Khafre Jay, Hot Pocket

Wednesday, June 26, 2013 from 5:30 PM to 9:30 PM (PDT)
Event Details
Party Corps Presents:
Music for Good 
Featuring
Green for All,
Sellasie, Do D.A.T., Khafre Jay, & Hot Pocket
Come celebrate Black Music Month and
join us for an incredible night of concert and conversation with
Green for All, Sellasie, Do D.A.T., Khafre Jay, and Hot Pocket.
Doors 5:30 pm 
Music 5:45 pm
$5 presale | $10 at the door
All proceeds from the event go directly to support Green for All.
ABOUT: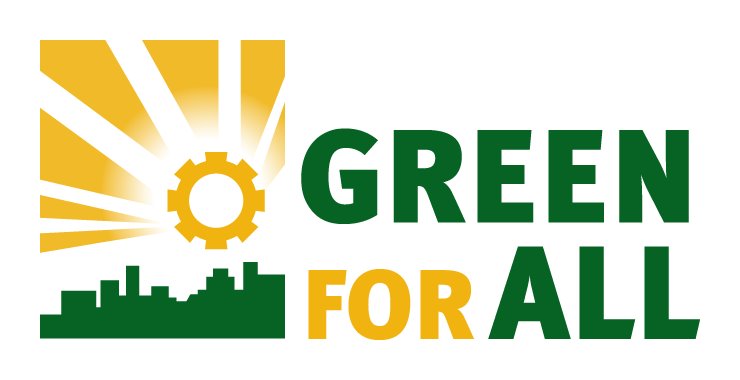 Green for All is dedicated to improving the lives of all Americans through a clean energy economy.  They work in collaboration with businesses, government, labor, and grassroots communities to increase quality jobs and opportunities in the green industry – all while holding the most vulnerable people at the center of their agenda.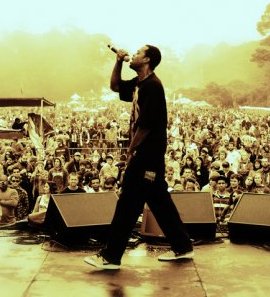 Sellasie - Among Sellassie's many projects is a rap contest in different U.S. cities (including New York, Chicago, Atlanta, Los Angeles and Honolulu) where up-and-coming rappers compete before judges and each other for a $2,000 prize. Co-producer of the contest, Sellassie features people who, like him, are doing what he calls "progressive rap music." You won't hear songs that denigrate women or talk about killing people in revenge. You will hear songs about racism, poverty, economic disparity, pop culture and other subjects that are on people's minds.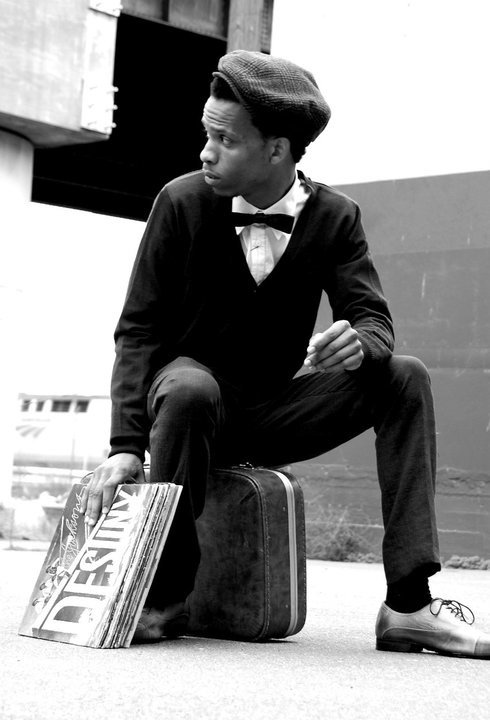 Do D.A.T. Davin A. Thompson, professionally known as Do D.A.T., is an emcee, arts educator and event host, born and raised in Oakland, CA. Do D.A.T. is recognized as a prominent emcee in the community, hosting local fundraisers, award ceremonies for disabled youth, poetry slams, and hip-hop events. He has lead creative writing & social justice workshops for almost every major high school in the Oakland / San Francisco Bay Area, and has been a featured speaker at several conferences and events across the nation, including the Earn Your Stripes Cipher and the Bay Area Emcee Olympics. Do D.A.T. also spent several years as an educator at The Bay Area Video Coalition (B.A.V.C.), where he mentored and groomed the next generation of hip-hop artists. Consistently pushing his musical boundaries, Do D.A.T. incorporates various genres of music into his creations.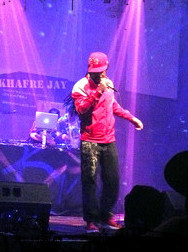 Khafre Jay In Khafre Jay's mind, hip-hop and politics are synonymous – there could not be one without the other. He has an appreciation for nature, knowledge and symbolism. Khafre sings just as well as he raps and D-Wiz's intelligent beats make you feel like you're literally getting smarter. If there were such a thing as conscious hip hop this would be it. Having performed in over 38 states and sharing stages with the likes of Method Man, Hieroglyphics and Casual, Khafre is all action. Khafre has always worked with troubled youth, a group whom he indentifies. He helped save a kid who tried to jump from a second story window. He wants kids to have a positive outlet or, as he says, "Something they can skate with."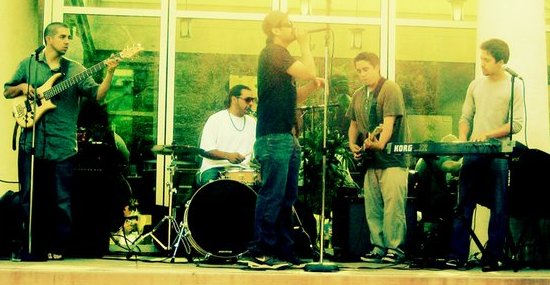 Hot Pocket is the rhythm section for Bayonics. Hot Pocket performs as a quintet or quartet and has a large diverse repertoire of classic tunes spanning across genres including Hip Hop, Funk, Reggae, Soul, Rock, Dance, and Latin.
Have questions about Music for Good - Green for All, Sellassie, Do DAT, Khafre Jay, Hot Pocket?
Contact Project AMPLIFI
Organizer
Project AMPLIFI's mission is to create platforms for music and art to inform, inspire and activate community.