About this Event
Music for Enophiles
We are Music For Enophiles, a NYC based band solely dedicated to playing the music of Brian Eno, specifically songs from his solo pop recordings from 1974-1977. Eno himself only did a handful of live performances of this repertoire before moving on to other things. As these songs really take on a whole other dimension when they are performed live , we wanted to give people a chance to experience this! Organized by founding Blue Man Group musical collaborator Larry Heinemann, Music For Enophiles have been performing in NYC since early 2014.
Check out their Facebook, Instagram, Twitter, and Soundcloud!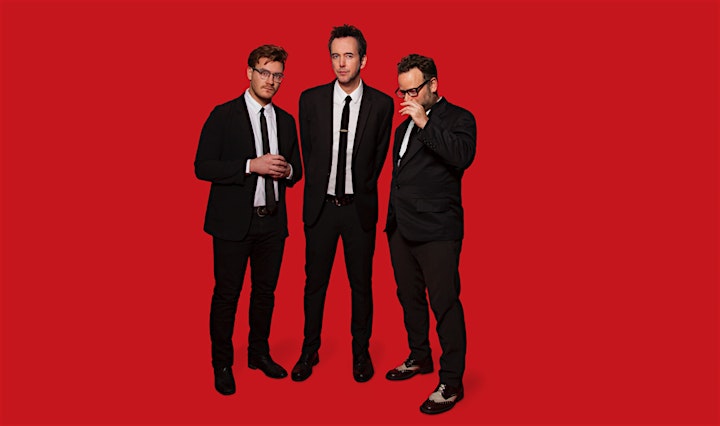 The Cameramen
"The Cameramen are an NYC based surf rock band originally formed in 2016. Guitarist Chris Dyas and drummer Todd Perlmutter met bassist Lorenzo Wolff at an audition for a children's TV show. The show never got off the ground but they hit it off and shortly after formed a band. Early Cameramen shows were made up mostly of traditional surf rock covers but they quickly began writing original material and released their first album ""Welcome To Sunken City"" in 2018. Currently they are recording a new as of yet untitled LP.
Performers
Date and Time
Location
Refund Policy