Music City Songwriters Festival
Join us October 22nd, 2022 as we block off a piece of Polk Street in order to celebrate live music, songwriters, and the local community!
When and where
Location
Polk Street 1224a Polk St San Francsico, CA 94109
About this event
The First Annual Music City Songwriters Festival aims to strengthen the ecosystem of live music in San Francisco while adding vibrancy to the Lower Polk Neighborhood through MUSIC & COMMUNITY!
The event will host three different live music performance locations on Polk Street, with multiple artists throughout the day, leaving you swimming in luscious sounds while you connect with the local community members in the street and at their vendor booths. It'll be an amazing moment of music, community, and connection for the Lower Polk Neighborhood and we hope you'll make it out to be a part of it!
Local food and drink vendors will be onsite and available for purchase. You must be 21+ to purchase alcohol.
Free & Open to the public of all ages!
This is a smoke-free event.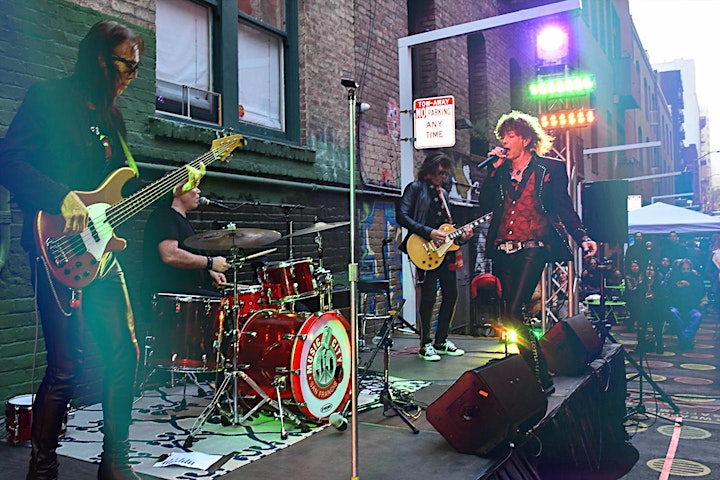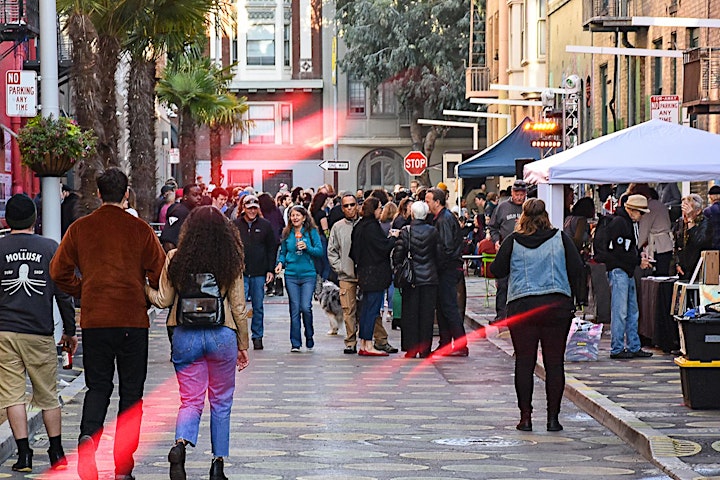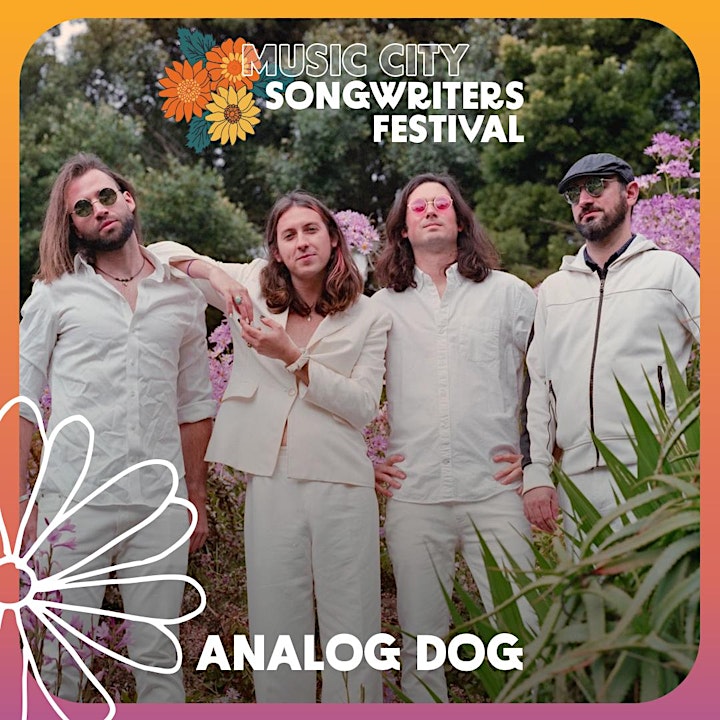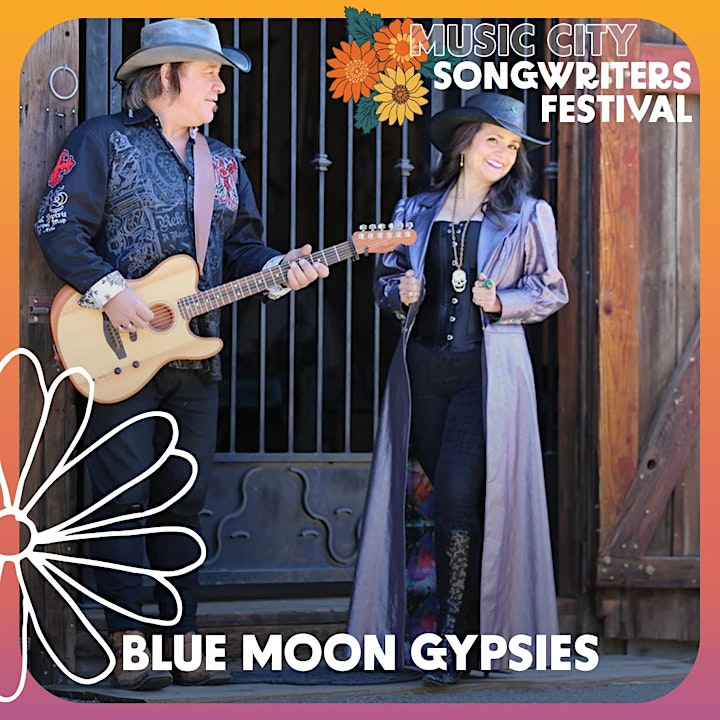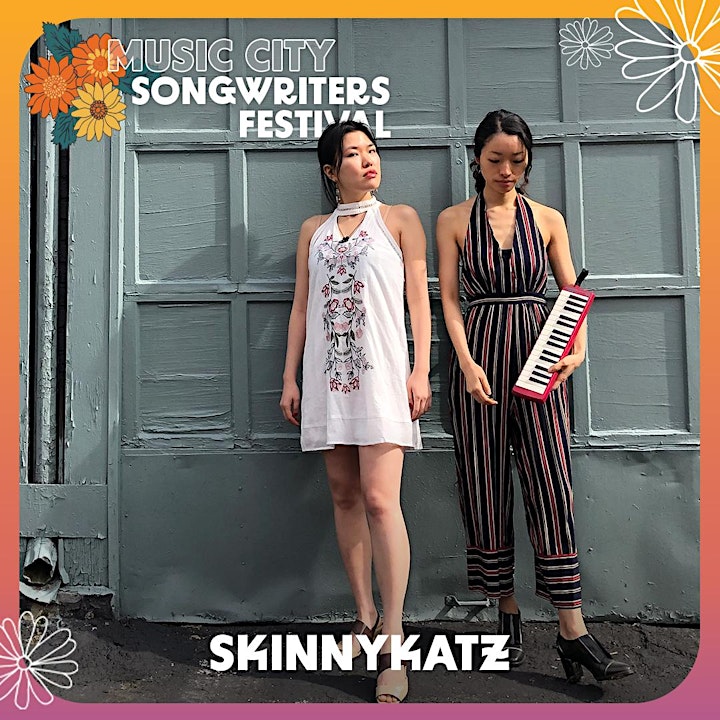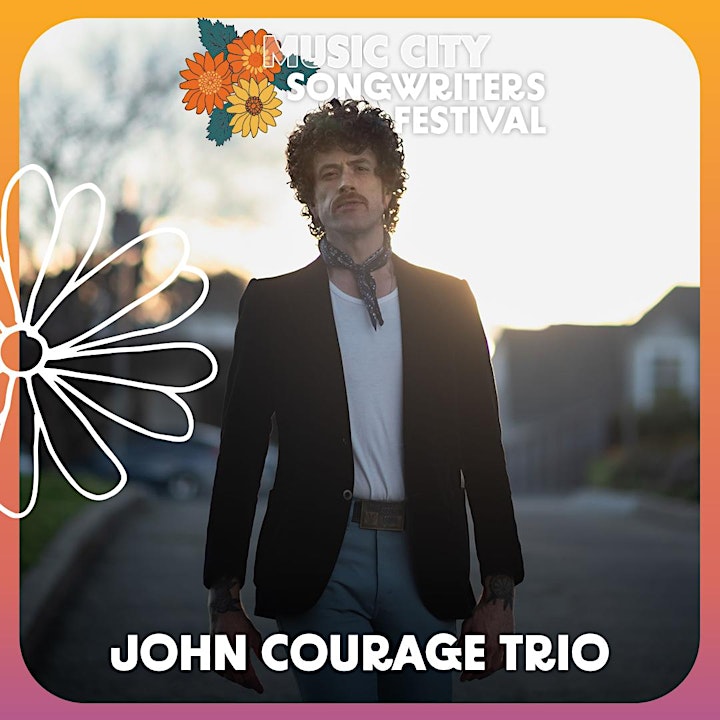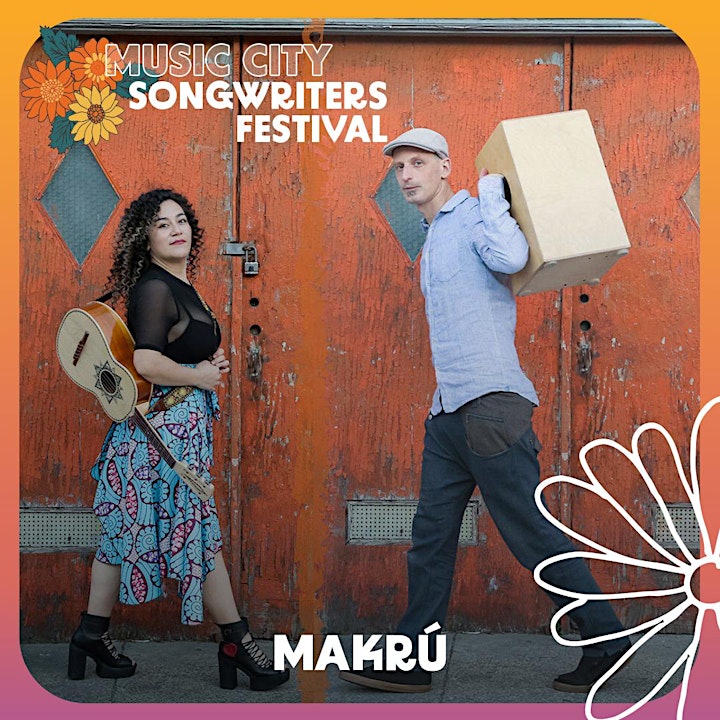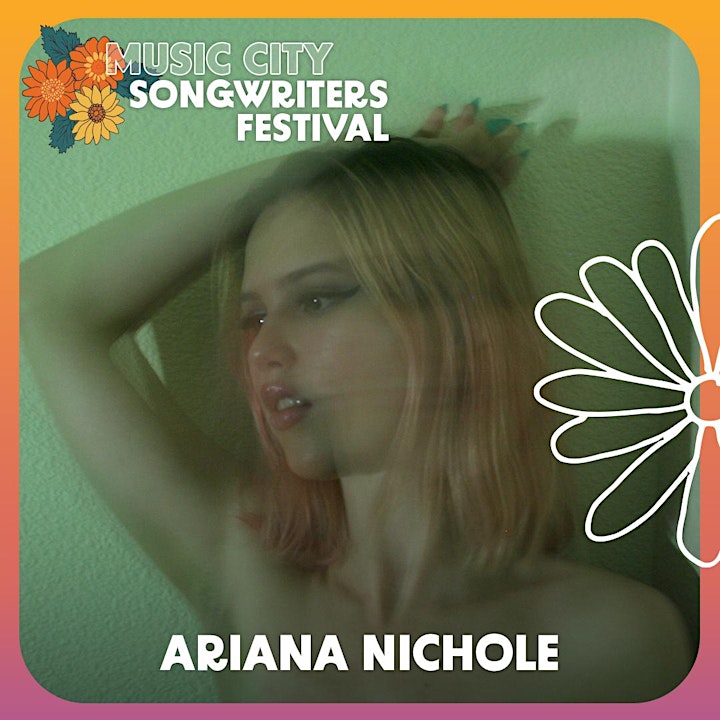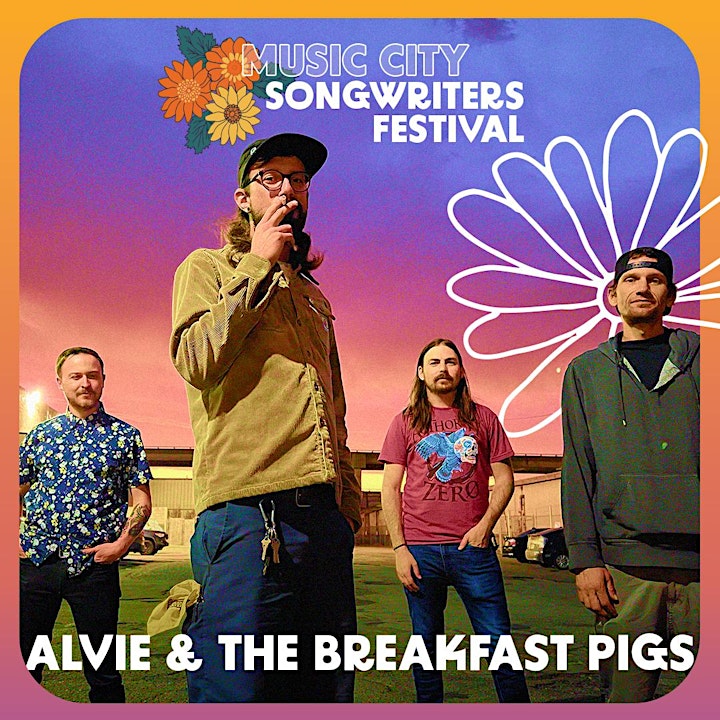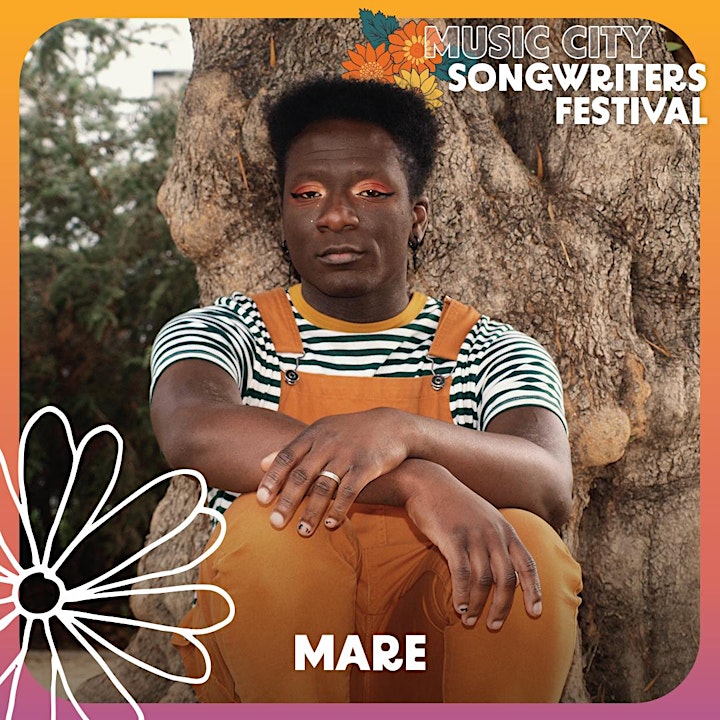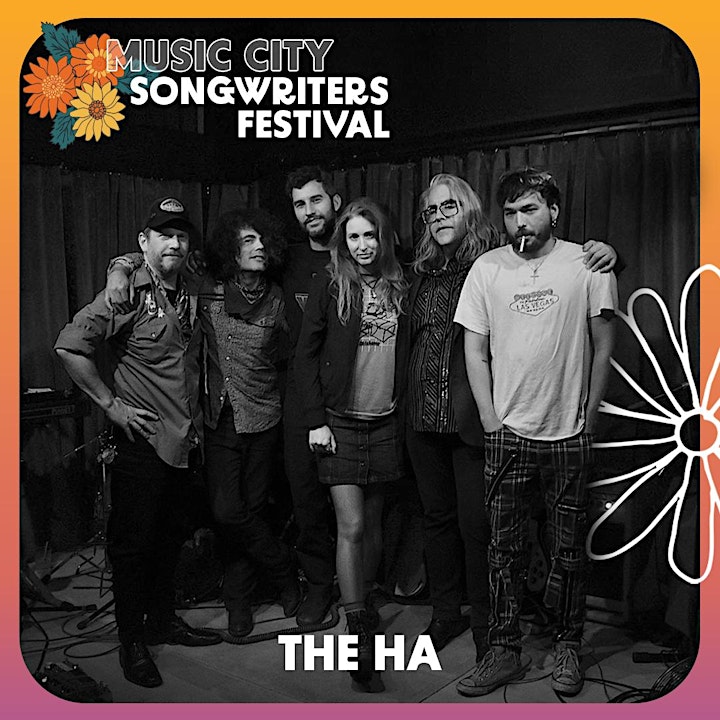 "In 2015, I created Pop Ups Unlimited food service to explore the San Francisco food scene, neighborhood by neighborhood, person to person. We have spent the past four years providing fabulous food and themed experiences that bring joy to our patrons and specialize in using top quality ingredients at excellent price points."
Festival Menu:
Raw Oysters on the Half Shell
Fish and Chips
Teriyaki Chicken Skewers
Fried Chicken Sandwich and Fries
Burger and Fries
Veggie burger and fries
Tacos (Meat and Veggie)

"For over 17 years, Grass Roots has established and maintained strong relationships with the newest and oldest brands in the business. We strive to curate a consistent and dependable menu so you can feel comfort knowing we carry the products you want and need. We also strive to work with cannabis companies that have been affected by the war on drugs and to help support local bay area companies."

"Welcome to Mayes Oyster House, Cocktails, Snacks, Beer and Wine, Nightlife and Dancing in Polk Gulch. A true San Francisco original, Mayes continues the 150 year old tradition of serving fresh seafood and of course, Oysters on the half shell provided by Pop Ups Unlimited. Brunches served Saturday and Sundays by Friends with Benedict's Pop Up."

"Circuit Bending Fool is a local art project that uses second hand electronics, toys and instruments to create new and unusual sound pieces. The growing collection of one of a kind instruments can been seen and heard on YouTube and Instagram. As part of the Music City Songwriters Festival, we will be there showing a curated collection of circuit bent instruments, giving demonstrations, answering your questions and making some beautiful noise!"

"Pyramind is San Francisco's leading institute for music and audio production education and studio services. Our training programs provide an immersive learning experience that accelerate the careers of music producers, sound designers, composers, audio engineers, and recording artists. We are a unique blend of production, higher education and community.
Our studio team serve the audio needs of today's corporate, gaming and interactive technology leaders. Our clients have included: HTC Vive, Microsoft Studios, Ubisoft, Blizzard, Zynga, Double Fine, Nvidia, Samsung, HP and many more."

"A neighborhood association, made up of both residents and merchants, in the Polk corridor community. We meet to discuss neighborhood issues and then follow up on those discussions with action. Our principal issues are crime, cleanliness, beautification, and strengthening of our community."

"The Lower Polk Community Benefit District is a 501(c)3 not-for-profit that works to improve the lives of ALL people in our Lower Polk community. We do this by keeping our neighborhood clean, by performing street outreach, by doing beautification projects, and by providing other much-needed services."
"Our animal show offers a unique experience to enjoy and learn about our planet's endangered and exotic reptiles. We donate a percentage of our proceeds to help save the tropical rainforests. Here at Lizard Lady Reptiles, we are animal lovers who want to share the beauty and history of these reptiles. We provide a unique segment targeted at endangered rainforest reptiles, which we have been told is the best part of the show!
Gladys Crampton has been handling reptiles for as long as she can remember. and has officially been in the pet industry since 1976. She owns a bay area pet store and therefore has tons of experience owning, caring for, selling reptiles, pets, supplies, and pet foods. Gladys enjoys doing presentations as a Lizard Lady to educate and promote the conservation of reptiles and proper care of reptiles to their human owners."

"A Castro Street mainstay since 1997, Hot Cookie offers a wide variety of unique cookies and treats with a racy, playful twist! Three things make Hot Cookie what it is: our cookies, our community, and most importantly, our customers! Hot Cookie is a place where everyone is welcomed and everyone can feel fun, flirty, and sexy! Thus our motto… "Where our Cookies are as HOT as our Customers. Now in our 25th year, Hot Cookie has a second location on Polk Street just steps away from the Songwriters Festival and also offers local and national delivery - so anyone can get a taste of Hot Cookie!"

"My name's Tommy Breeze and I run an art & apparel company based in Fairfax, California. My design approach starts with my favorite local landscapes, with a focus on detail and simplicity.
At our workshop we mainly customize hats, sewing patches onto them using post-bed sewing machines. We love collaborating with bands and festivals, creating apparel that connects people to their favorite memories in the outdoors, and taking part in the manufacturing process."