Description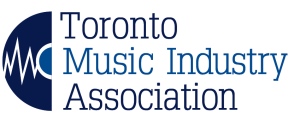 Presents:

Music Blogs: A Conversation with Today's Digital Tastemakers
**Note: If the workshop is full, be SURE to add yourself to the waitlist, as more tickets will be released closer to the event.**
In today's world, coverage on music blogs are crutial to an artists' career success. The digital platform allows for posts to be shared instantly with music fans around the world, creating an opportunity for enormous exposure with the right coverage.
With new blogs popping up daily, there's enough digital real estate for everyone. But how do you catch the attention of the folks behind the keys? What are they looking for? And what if they HATE your music?
For this discussion, we've assembled some local music bloggers to discuss their role in the music industry. Discussions on the how and the why of blogging, how to capture their attention as an artist, what irritates them beyond belief, and more.

Music bloggers, this is for you, too. We'll be asking our panelists how they grew (or are growing) their audience, their thoughts on the future of music blogs, and whether it's possible to make a living exclusively from blogging.
We've also invited one of the industry's top publicists to offer some insight into how music blogs can fit into an overall media strategy.
Panelists will include:
Frank Yang, Chromewaves
Chris Budd, Indie Music Filter
Nada Alic, Friends With Both Arms
Catherine Lacbay, Buying Shots for Bands
Ken Beattie, Killbeat Music
Derek Wilson, Bravestation (artist)

Space is limited, so register above to reserve your spot.
************
About the Toronto Music Industry Association:

The TMIA is a new, membership-based, non-profit organization aimed at providing ongoing and accessible education, information, resources and support for the Toronto Music Industry. The organization is still in pre-launch and not open to memberships as of yet. To keep up to date on our launch plans and to get on the guest list for our launch party, visit: http://www.torontomusicindustry.com
Organizer of Music Blogs: A Conversation with Today's Digital Tastemakers
The Toronto Music Industry Association is a new, member-based, not-for-profit organization that aims to provide ongoing and accessible education, information, professional development and resources to members of the Toronto music industry.