Location
First Congregational Church
1166 Boston Post Road
Westbrook, CT 06498
Westbrook UCC presents a Music Benefit for Ukraine on Sat. June 18 at 4 p.m. Z. Vandermeer soprano, C. Berezowskyj violin, A. Conway piano.
About this event
Westbrook UCC presents a Music Benefit Concert for Ukraine on Saturday June 18 at 4 p.m. A program of classical 18th and 19th century music will be performed by Coloratura Soprano Zoe Vandermeer, Pianist Allan Conway, and Violinist Christa Berezowskyj. Selections include music by Handel, Saint Saens, Debussy and Noskowski, including his 'Chansonette D'Ukraine'.
Suggested donation is $25 and donations of any amount are accepted. All funds will be donated through the https://www.ucc.org/global-h-o-p-e/ukraine-emergency-appeal/
The in-person concert will also be live-streamed. https://www.facebook.com/WestbrookCongregationalChurchCt/
Due to the rise in covid cases in CT, live audience members are encouraged to wear a mask.
For more information, contact Westbrook UCC at (860) 399-9367, office@westcongchurch.org.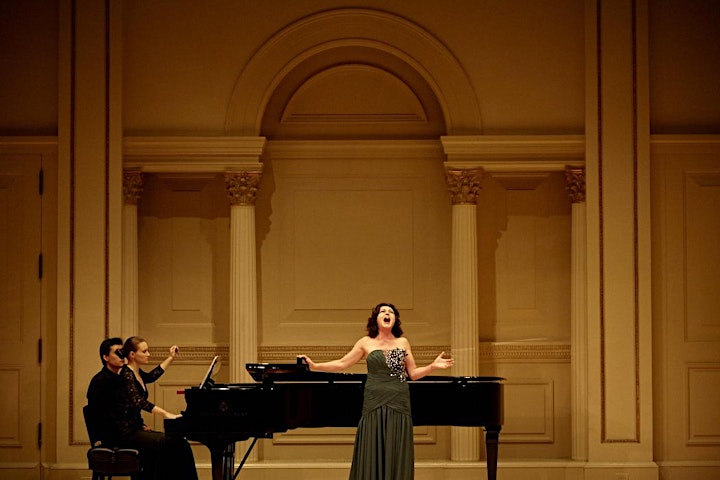 ZOE VANDERMEER is a coloratura soprano specializing in Baroque, Bel Canto, and Contemporary Repertoire. Reviewed as 'an artist of genius...remarkable dramatic skills', in Spain's Diari de Balears and as a 'fine soprano soloist' in the Oakland Tribune, Ms. Vandemeer's Carnegie Hall debut took place in 2014 when she won First Place in the B. Alexander International Vocal Competition. She has performed internationally, including as a singing harpist at the Rio International Harp Festival, International Festival de Deia, Glasgow International Early Music Festival, American Swedish Historical Museum, American Harp Society, Somerset Harp Festival, Gotham Early Music NYC, Academy of Art Museum San Francisco, Pollok House National Trust Scotland, Nairn Little Theatre Scotland, and elsewhere. Ms. Vandermeer won the Bronze medal in singing and classical music in January 2022 from Global Music Awards, and was a Semi-Finalist in the Premiere Opera Foundation International Vocal Competition in December 2021. Named to the Roster of the CT Commission on Culture and Tourism in 2011, she has been a recipient of the Hartt School Faculty Development Fund, Dame Joan Sutherland Fund, CT Office of the Arts Grant, MTNA Foundation Grant, Musicians Foundation, and the Burkhardt Scholarship Fund. She has recorded for Koch International and has been a featured guest on numerous radio stations in the US and Scotland. A prize-winning graduate of the Royal Conservatoire of Scotland, she is looking forward to her Masters in Research degree (online) studies with the University of Birmingham United Kingdom. Ms. Vandermeer is the Music Director at Westbrook UCC, and she teaches voice, harp, and piano online.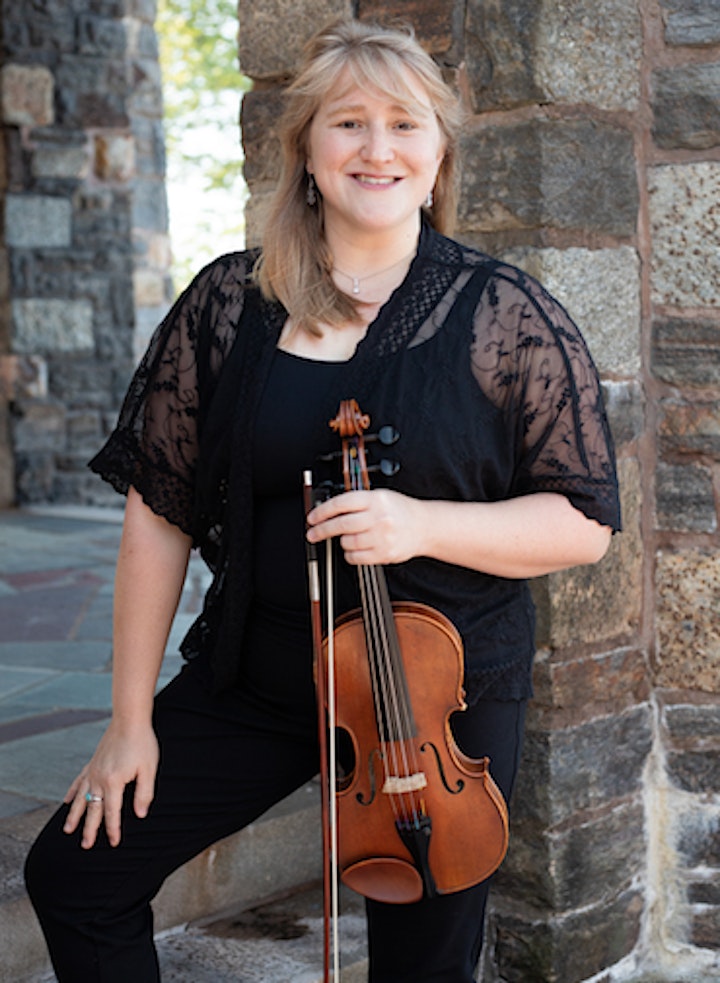 CHRISTA BEREZOWSKYJ is a violinist and teacher based in Central Connecticut. She holds a Bachelor of Music Education degree from Susquehanna University in Pennsylvania, where she studied the violin with Dr. Jennifer Sacher Wiley. She teaches violin and piano at her home studio in Tolland, as well as at e Rectory School, an international academy in Pomfret. Christa also holds a Performer's Certificate in Violin from the University of Connecticut, where she studied with Julie Rosenfeld. She enjoys varied performance collaborations in solo, chamber, and orchestral settings. Recent chamber music performances of note include Purcell's Dido and Aeneas and the world premiere of Douglas Buchanan's Bessie and Ma with Uconn Opera eater. As a soloist, Christa and her father, pianist Allan Conway, recently performed Beethoven's complete works for violin and piano in the Beethoven on the Green concert series in Tolland, CT. She has had the great opportunity to perform in master classes with the Tokyo String Quartet, Brooklyn Rider, Nadja Salerno-Sonnenberg, Anne-Marie McDermott, and Gil Shaham. Christa is a principal violinist with Harmonia, a new string ensemble with the Greater Middletown Chorale, and with Andante Strings, an ensemble enhancing local special gatherings with beautiful string music.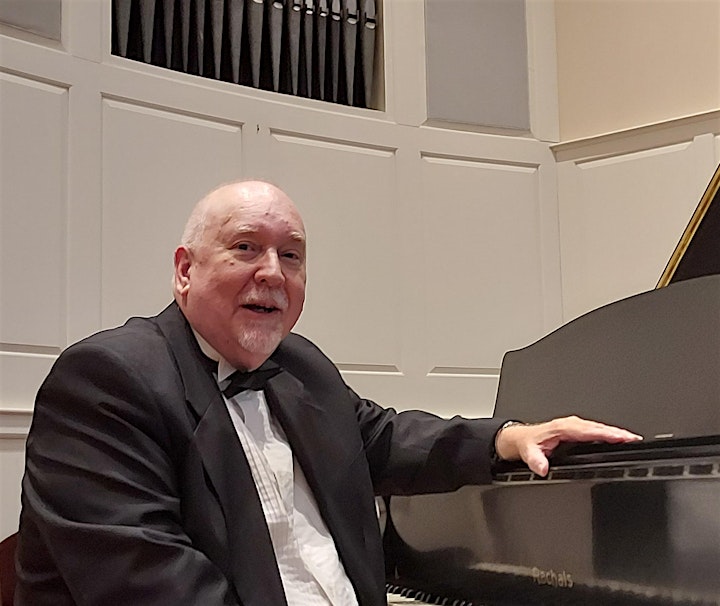 ALLAN CONWAY is in constant demand as a pianist, organist and accompanist, with extensive experience in the choral, vocal, operatic and instrumental literature. His commanding technical facility at the keyboard, ease and familiarity with a wide array of repertoire, sensitive interpretations, and keen sense of musical collaboration inform his many and varied performances.
For nearly 30 years, Mr Conway was Principal Pianist for the Music Department at the University of Connecticut at Storrs. He was accompanist for the Concert Choir, Principal Pianist for UCONN Opera Theater and active in the Voice Area as well.
Mr Conway has accompanied many choral festivals and performances, including the Durufle Requiem at Carnegie Hall in 1997. Some of the ensembles he has performed with include the Greater Middletown Chorale, New England Chamber Choir, Hartford Chorale and CONCORA. He was also a pianist and coach for the Franco-American Vocal Academy in Perigueux, France.
Mr Conway received his Bachelor of Music Degree in Piano Performance from the Hartt School of Music, where he studied with Raymond Hanson. An active solo recitalist, Mr Conway performed the 32 Piano Sonatas of Beethoven over a period of seven weeks in the summer of 2016 and continues to present concerts dedicated to the music of Beethoven every summer at his church in Tolland.
Active in the liturgical field also, Mr Conway has served numerous churches from an early age. Presently, he is Minister of Music at the United Congregational Church of Tolland, CT, and has served as Organist and Choir Director at the Emanuel Synagogue in West Hartford, CT, since 1977.