Outdoor music concert series
About this event
The Music at 4500 Summer Concert Series is held on the second Saturday and each month will feature 2 Baltimore bands playing their own original music. This is an outdoor event and fundraiser.
July 10
featuring galactic art rock bands:
August 14
featuring new-wave & surf/spy music:
September 11th
relax at the 4500 "beach" and enjoy the surf rock:
Update:
Thanks to our sponsors, Fire & Rice and Zeke's, the concert series is FREE! However, reserve your tickets in advance!
You can reserve your own socially distanced front row "pod" for $50 (fits up to 6 people). Donations are still appreciated!
Bring your own chairs.
Doors open at 5:45pm
Music starts 6:00-8:30pm
Location: 4500 Harford Road, Baltimore 21214
Fire & Rice restaurant will be on site to take your orders so you can save on delivery fees; Zeke's will be grilling; and a bar will be there.
All Eventbrite ticket holders are automatically entered in a raffle! Prizes include $25 gift certificates to local businesses such as Emma's Tea Spot, Indu Wellness, and Aaduri Healing Arts.
Past:
June 12: Xaala Mainama & community drum circle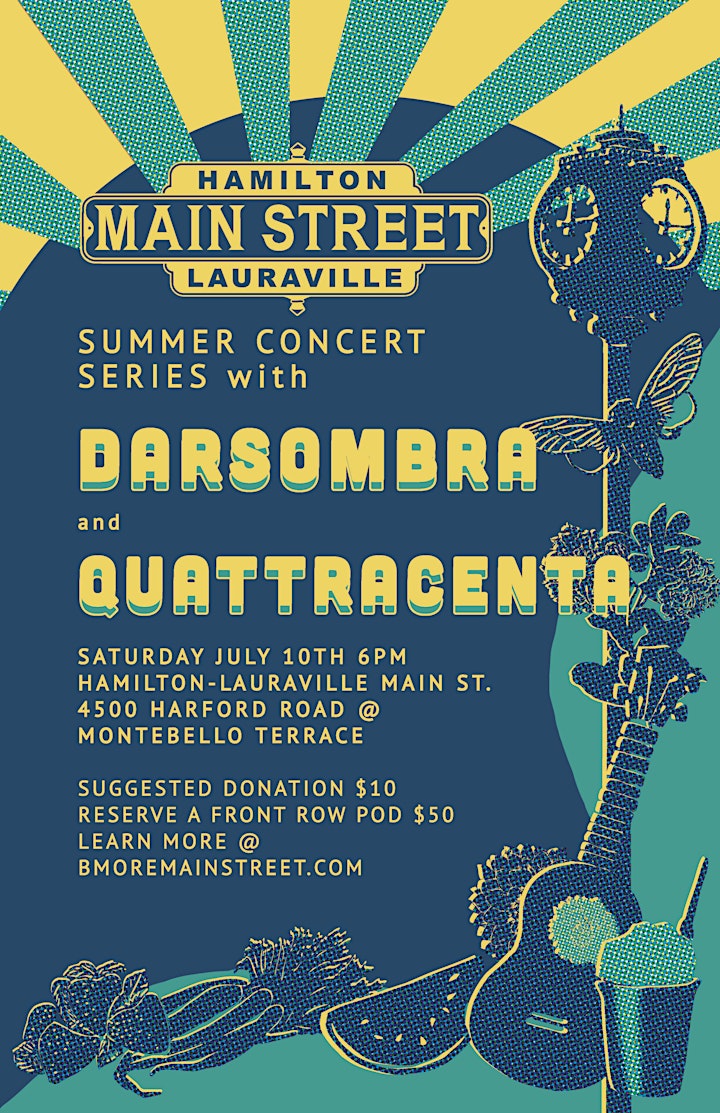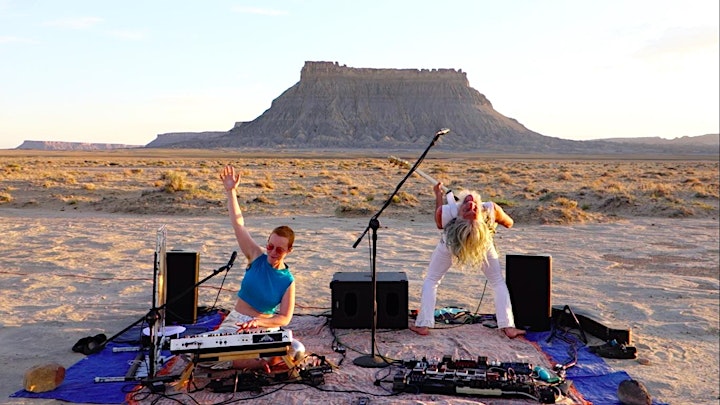 July 10: https://darsombra.bandcamp.com/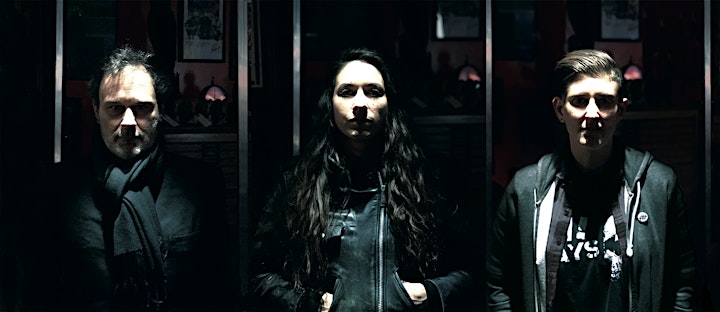 July 10: https://quattracenta.bandcamp.com/
August 14: https://pluralsband.bandcamp.com/
August 14: https://thebalilamas.bandcamp.com/
September 11: https://flyingfaders.bandcamp.com/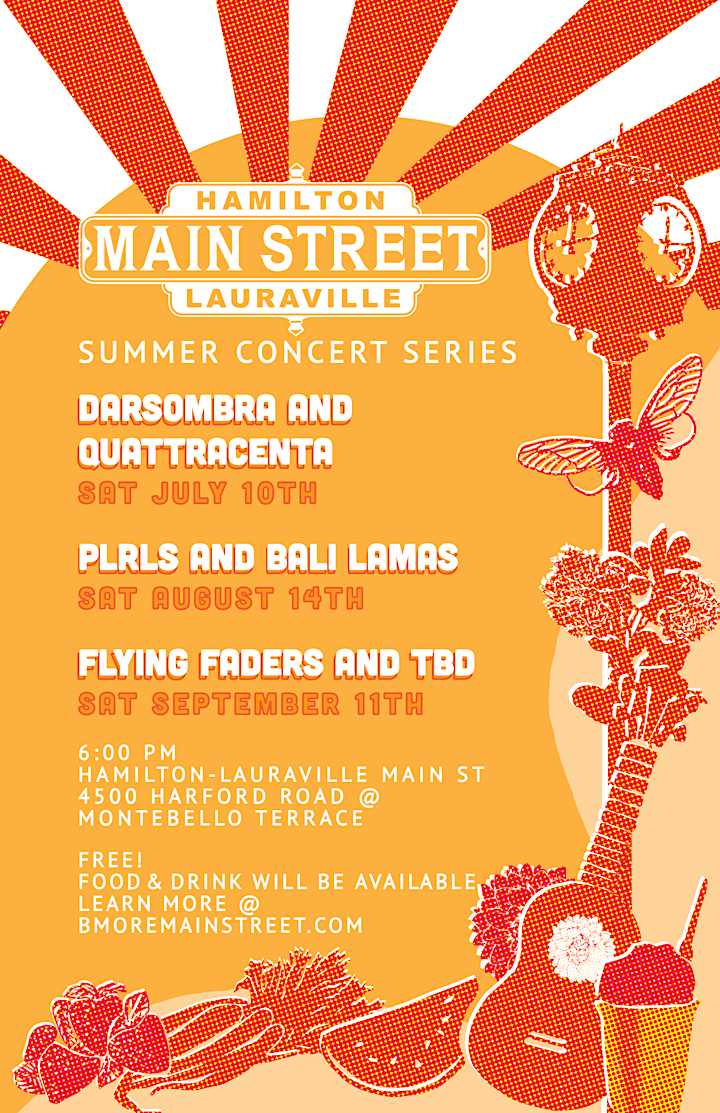 Organizer of Music at 4500 concert series 2021
Hamilton Lauraville Main Street (HLMS) is a diverse community of businesses & residents joining together to create a thriving Harford Road commercial district in Northeast Baltimore City. Surrounded by neighborhoods of stately homes, large trees, pretty cottages, and colorful gardens, the Hamilton-Lauraville Main Street district retains its small-town charm while offering a desirable array of restaurants, taverns, galleries, small shops, and cultural spots. Hamilton-Lauraville is truly a DIY place, where local residents own small businesses, ranging from book stores to restaurants and handmade jewelry stores to bakeries and vegan donuts. HLMS hosts over 40 events each year, ranging from First Fridays, street festivals, farmers markets, and the annual Downhill Derby.
Hamilton-Lauraville Healthy Neighborhood is a program under HLMS. The neighborhoods in Healthy Neighborhoods include Arcadia, Beverly Hills, Hamilton Hills, Lauraville, Morgan Park, Moravia-Walther and Waltherson. By targeting the strongest, most marketable areas of a neighborhood to become the "postcard blocks" the residents can set high standards for the neighborhood as a whole and re-define the neighborhood's image in terms of its best assets. Healthy Neighborhoods provide grants for block improvement projects, capital improvements, and special renovation loans for homeowners.