Music and Alzheimer's disease: New Insights

Wednesday, 19 February 2020 from 12:00 PM to 1:00 PM (EST)
Event Details
Note: This webinar takes place at 12:00 pm EST.  To check what time it takes place in your time zone, click here.
Presenter: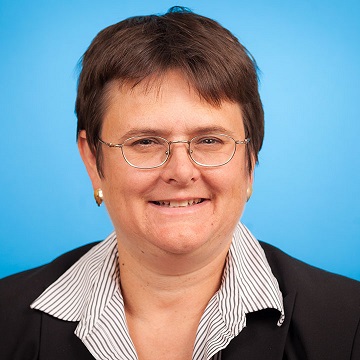 Dr. Corinne Fischer
Dr. Fischer is a staff psychiatrist with the Mental Health Service at St. Michael's Hospital and director of Geriatric Psychiatry at St. Michael's Hospital. She is an associate scientist and co-director of Neurodegenerative Research, Division of Neuroscience Research, at the Keenan Research Centre for Biomedical Research, the Li Ka Shing Knowledge Institute, St. Michael's Hospital, Toronto, Canada. She has an academic appointment as Associate Professor at the University of Toronto in the Division of Geriatric Psychiatry and is an associate member of the Institute of Medical Science where she supervises graduate students, research fellows, residents and medical students.
Dr. Fischer was recently appointed an associate editor of the Journal of Alzheimer's disease and elected academic co-chair of the Neuropsychiatric Symptom Professional Interest Area ISTAART, in addition to being a member of several national/international organizations including CAGP, AAGP, IPA and ISTAART.
Dr. Fischer's main clinical and research focus centres around neuropsychiatric symptoms in Alzheimer's disease and their clinical, imaging and pathological correlates. She also has an interest in understanding the mechanisms of cognitive reserve, specifically as it relates to music and bilingualism. She directs the St. Michael's Hospital Memory Clinic and is a member of the Toronto Dementia Research Alliance as well as the Behavioural Neurology Section at the University of Toronto. She is a principal investigator for a number of peer-reviewed and industry sponsored grants, including a multi-centred study of photobiomodulation therapy in moderate to severe Alzheimer's disease. She is also a site PI for several large multi-centred grants funded by Brain Canada, the Ontario Brain Institute and the Weston Foundation. She has over 70 peer reviewed publications.
Summary 
This webinar will provide an overview of our understanding of the effect of music on the Alzheimer brain. Specifically, we will review the existing literature focusing on the cognitive effects of passive music exposure, with a particular focus on familiar music.

In addition, we will present data from a recent study involving St. Michael's Hospital and the Faculty of Music at the University of Toronto that demonstrates the benefits of passive familiar music exposure on cognitive performance and brain connectivity in Alzheimer's disease.
This integrated KTE webinar event is brought to you by brainXchange in partnership with the Alzheimer Society of Canada and the Canadian Consortium on Neurodegeneration in Aging (CCNA).

We ask that you only register for this event if you are certain you can attend, we also encourage participants joining from the same location or organization to share a computer, as we have limited space. Thank you. 
This event takes place at 12:00 pm EST.  To check your time zone, please click here.
Question? Email: Jillian McConnell jillian@brainxchange.ca
Please note:   
By registering for this event, you will be added to the brainXchange newsletter list, where you will be emailed bi-monthly newsletters and information on upcoming events. You may unsubscribe at any time.
This event will be recorded. By choosing to participate in the event, you consent to the recording. Recordings will be made available on the brainXchange website and on Vimeo.

When & Where
Online Event



Wednesday, 19 February 2020 from 12:00 PM to 1:00 PM (EST)
Add to my calendar
Organizer
The brainXchange is a network of people dedicated to improving quality of life and supports for persons with or at risk of having brain-health needs related to dementia, mental health and neurological conditions related to aging or have experienced brain health changes earlier in life that are now more complex with aging.