Mushroom Magic with Amanita Muscaria: A Course for Anxiety & Panic
Event Information
Refund policy
Contact the organizer to request a refund.
Eventbrite's fee is nonrefundable.
Explore the magic and healing potential of Amanita Muscaria mushrooms for anxiety and panic in this brand new 3-week course!
About this event
Did you know people have safely and legally used Amanita Muscaria as medicine for thousands of years? 🍄 Anxiety disorders are the most common mental health problems in the world, affecting over 280 million adults each year. There is a solution to help. Explore the magic and healing potential of this mysterious mushroom in this brand new female-led 3-week course guided by expert Amanita Dreamer, in partnership with San Francisco Psychedelic Society!
Starting on July 12th, we invite you to join us for Mushroom Magic: Amanita Muscaria for Anxiety and Panic.
Join our 3 live classes on Mondays at 5:30 PM Pacific that bring these lessons to life, as we learn the sacred mushroom essentials and advance practices to ensure broad understanding and safe use of this ancient medicine. All classes will be recorded and immediately archived in the online event page for your viewing if you cannot attend a class live.
3 Community integration ceremonies (CommuniTEA) will occur Fridays at 4pm Pacific time and will not be recorded, in between each class to process the course materials, ask questions, and build connections with a supportive group of peers who are on a similar journey. This is a sober meeting. Bring your most sacred herbal tea and join us on zoom. All of the event info including course content and access links are located on the online event page (only available to ticket-holders).
🍄Week 1: Welcome to Amanita Muscaria For Anxiety and Panic
You will learn about the mystical history while understanding the science of Amanita Muscaria mushroom while debunking misconceptions
🍄 Week 2: Meet the Magical Mushroom
Learn how to use the mushroom safely, potential benefits, uses and applications for anxiety and panic, and understand the specific microdosing protocols
🍄 Week 3: Mystical Culture and Stewardship In Practice
In this session you will discover Amanita Muscaria in art, celebration, iconography leading into our stewardship and responsibility with this sacred mushroom
At the end of each live class will be a Q&A. Our aim is to help people understand the mushroom, as there are common misconceptions around it being dangerous, and how it can help you to connect deeper to yourself. This workshop will also cover how Amanita Muscaria is helping people recover from anxiety, panic disorders, depression, suicidal ideation, withdrawal from anti-anxiety medication and so much more!
What's included:
🍄 Weekly Live Classes: Monday evenings at 5:30-7:30 PM Pacific on Zoom: July 12th, 19th, & 26th.
🍄 Community Integration Ceremonies: Friday evenings 4-5:30 PM Pacific on Zoom: July 16th, 23rd, and 30th. Come prepared with your most sacred herbal tea and intentional mindset. This is a sober meeting.
🍄 An Online Community Forum: private community forum to make connections with your classmates, ask questions, and seek guidance.
🍄 Speaker: who is a top expert in the field of Amanita Muscaria and has dedicated her life to this subject will be facilitating the course.
🍄 Personal Stories: from the facilitator from best practices to creating your own ceremony and guidance on integration.
🍄 Comprehensive Presentation Deck: for personal reference throughout and after the class that includes all the essential info that we cover in class
🍄 Lifetime Access: to course materials and recordings of each live class
🍄 Suggested Resources: on Amanita Muscaria, safe practices, legal sources, integration, and thorough education about insights on your own journeys.
This in-depth course will take place over three supportive, community oriented class sessions. This is a precursor to an in-depth course coming up next in which we will guide you through a personalized microdosing cohort on how to microdose and integrate Amanita Muscaria safely.
Come to each class with all of your newcomer inexperience - this is a place to learn. Our intention is that this course will empower you with new information and confidence.
For questions and scholarship inquiries for veterans, low income and disabled individuals, please email us at connect@psychedelicsocietysf.org.
About the facilitators:
Amanita Dreamer is a former high school science teacher who brought her background to solving her problem of panic attacks and anxiety when she was coming off benzodiazapenes and experiencing horrible side effects. When she found the Amanita Muscaria mushroom and the bad information on the internet she was determined to help others by creating a channel to help teach correct information and create a safe space for a community of others who have lost their tribe. You can visit her at https://www.amanitadreamer.net/
San Francisco Psychedelic Society is a bay area 501(c)(3) non-profit organization that is an evolutionary healing community, empowering global psychedelic culture, through accessible education, integration and connection. We emphasize honoring indigenous lineages, advocating for addiction recovery and mental health, and the destigmatization of all drugs. Visit us at http://psychedelicsocietysf.org/
Come discover the secrets of this truly magical mushroom by signing up! 🍄
⚠️ Reminder ⚠️ Important ticketing announcement:
PLEASE CHECK YOUR CONFIRMATION EMAIL FROM EVENTBRITE WHEN YOU PURCHASE A TICKET. CONFIRMATION IS SENT TO THE EMAIL YOU USED TO PURCHASE THIS TICKET. LOOK FOR ANOTHER EMAIL ON July 9th and 11th FROM THE PSYCHEDELIC SOCIETY WITH DETAILS INCLUDING ZOOM LINK WITH ALL OF THE INFORMATION FOR THE COURSE. ADDITIONALLY ALL COURSE MATERIALS WILL BE MADE AVAILABLE THROUGH THE EVENTBRITE ONLINE EVENT PAGE. You will receive a Zoom registration link upon purchasing a ticket. Once you receive a registration link, please register on zoom to complete the sign up. All live sessions will be recorded and emailed to registered attendees. Educational resources provided. No refunds on tickets.
Disclaimer: We are not providing health advice or recommendations that they use this sacred mushroom. Facilitators can not provide psychiatric diagnosis, treatment, psychotherapy, psychedelic substances, or medical advice. Ingesting psychedelic compounds is never completely safe. Adverse effects can occur of ingesting psychedelic drugs, which can include PTSD, or seizure. These medicines are not safe for all consumers. We are providing the harm reduction information to seekers who are interested in safely working with it.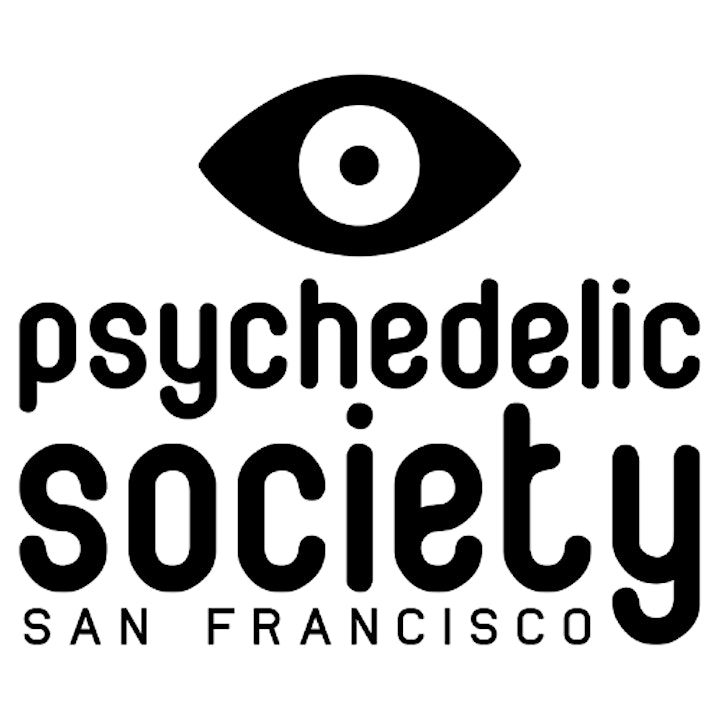 Date and time
Location
Refund policy
Contact the organizer to request a refund.
Eventbrite's fee is nonrefundable.
Organizer of Mushroom Magic with Amanita Muscaria: A Course for Anxiety & Panic