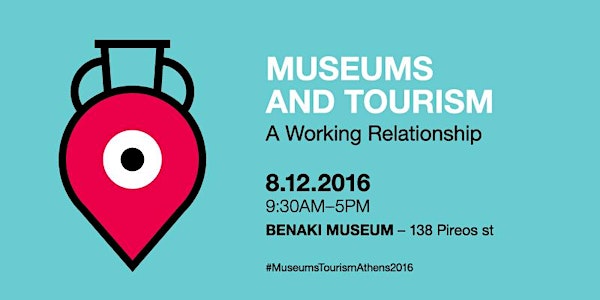 Museums and Tourism: A Working Relationship - Conference
When and where
Location
Benaki Museum 138 Pireos 118 54 Athens Greece
Description
At the sixth installment of the Museum Conference, museum and cultural professionals from Greece, the U.S. and the UK will examine how museums and cultural institutions can strengthen their role as destinations and be part of sustainable cultural development; how they can improve relationships and form stronger partnerships with municipalities, tourism associations and other stakeholders to expand their visitors; what type of technologies are available to develop a content-driven approach in their marketing strategy; what types of fundraising and development they can pursue based on the tourism model; how international partnerships and touring exhibitions can attract more audiences and also build the country's tourism brand; and how investing in culture and museums can have a strong economic impact for countries where tourism is one of the top industries.
The conference is under the auspices of the Municipality of Athens and is organized with the support of the City of Athens Convention & Visitors Bureau (ACVB)
There will be simultaneous interpretation into Greek and English. Entry is free, on a first come-first served basis. Pre-registration is required (click Register on the top right corner to register for the conference)
This year, following the keynote presentations by the international experts, there will be three break-off workshops open only to culture and tourism professionals:
1. Creating Networks among Arts and Tourism Institutions
2. Audience: Understanding the Uninterested
3. Targeting Niche Tourist Groups – Elderly, Disabled, Visually Impaired
Working language for the workshops is English and no translation will be provided
If you would like to register for one of the workshops, please click here.
The programme is available here