Museum Open House with Jacinto Ramos, Jr., Trustee - District 1, FWISD
Description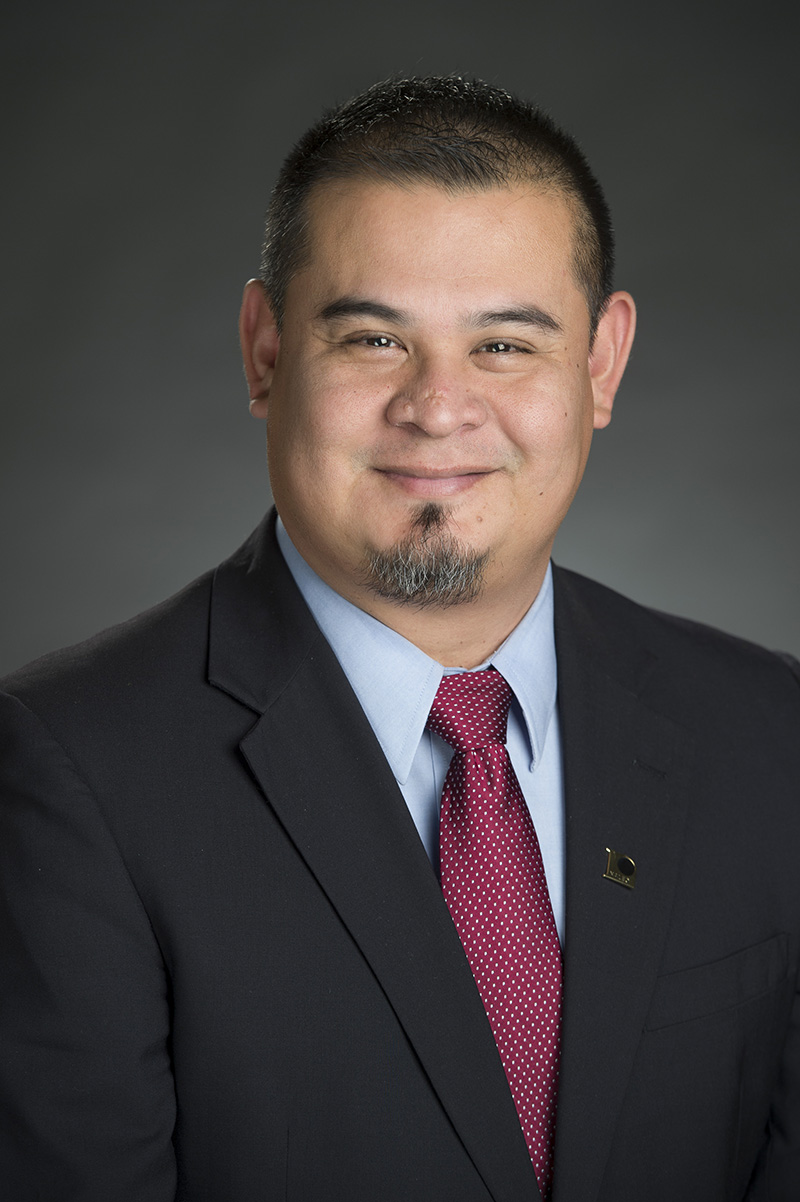 You are cordially invited to attend an Open House and Meet and Greet
with Jacinto 'Cinto' Ramos, Jr.
Monday, November 12, 2018
5:30 to 7:30PM
National Multicultural Western Heritage Museum
2029 N Main Street, Fort Worth, TX 76164
Free Admission with RSVP
Free Parking
Visit the newly relocated National Multicultural Western Heritage Museum for an Open House and Meet and Greet with the evening's Honorary Host, Jacinto 'Cinto' Ramos, Jr., Trustee - District 1, Fort Worth Independent School District, on Monday, November 12th from 5:30 PM to 7:30 PM., at the museum's new location, 2029 N Main St, Fort Worth, TX 76164, in the Historic Stockyard and Exchange District.
Jacinto A. Ramos, Jr. is a community leader who works with youth on issues involving multiculturalism, community pride, and building a strong cultural identity. The son of Immigrant parents from Mexico, Jacinto has worn many hats; from serving as a Youth Specialist for the Boys & Girls Club of Greater Fort Worth's Comin' Up Gang Intervention Program to his current position as Community Service Restitution Supervisor at Tarrant County Juvenile Services. He is a certified CBMCS multicultural trainer for Tarrant County Mental Health Connection, a certified Probation Officer in the state of Texas, and dedicated Co-Director for the Multicultural Alliance's Camp CommUNITY.
Jacinto was elected to serve on the Fort Worth Independent School District's School Board of Trustees on June 15, 2013. On May 26, 2015, he became the youngest FWISD School Board President and the first Latino FWISD School Board President from the North Side of Fort Worth. He is a member of Mexican-American School Board Members Association (MASBA), Council of Urban Boards of Education (CUBE), Council of the Great City Schools, National Association of Latino Elected and Appointed Officials (NALEO), Fellow of the Center for Reform of School Systems (CRSS) and sits on Fort Worth community boards including Tarrant County's Back To School Roundup.
Jacinto has received many awards such as the Superior Achievement Award by the National Organization of Hispanics in Criminal Justice, the 2010 Mike Moncrief Believing in Youth Award from Santa Fe Youth Services, and the Visionary Edict Award from Magdaleno Leadership Institute. He was also inducted into the Tarrant County Fatherhood Coalition Fathers' Hall of Fame in 2010. Jacinto was born and raised in the North Side of Fort Worth, Texas where he resides today with his wife and three sons.
FWISD District 1 Represented Schools:
M.G. Ellis Primary, Diamond Hill Elementary, Dolores Huerta Elementary, Manuel Jara Elementary, Rufino Mendoza Elementary, H.V. Helbing Elementary, M.L. Kirkpatrick Elementary, Charles Nash Elementary, Sam Rosen Elementary, W.J. Turner Elementary, Washington Heights Elementary, J.P. Elder Middle, Kirkpatrick Middle, Meacham Middle, Diamond Hill-Jarvis High School, Marine Creek Collegiate High School, North Side High School, Texas Academy of Biomedical Science, Metro Opportunity.
National Multicultural Western Heritage Museum:
The museum houses pieces of memorabilia, artifacts and historical documents celebrating men and women of all ethnic backgrounds who worked to settle the Old West as well as offering traveling exhibits, educational workshops, volunteer opportunities and family-friendly activities throughout the year. The National Multicultural Western Heritage Museum has been committed to its vision of giving recognition to the outstanding pioneers who played a role in settling the early American western frontier since its founding in 2001 by Jim and Gloria Austin. The museum's Hall of Fame also acknowledges individuals that have contributed to the western culture and tradition who still play a part in keeping this important piece of American History alive.
This event is free and open to the public with RSVP ticket from Eventbrite.com; email gaustin@cowboysofcolor.org, or by calling the museum (817) 534-8801. Refreshments and free parking will be provided. For more information about National Multicultural Western Heritage Museum visit www.cowboysofcolor.org .