Location
V&A Wedgwood Collection
Wedgwood Drive
Barlaston
ST12 9ER
United Kingdom
Extraction of the Earth's mineral resources is banned. All new products must be made from existing material. Where does this leave ceramics?
About this event
This was the brief set to students on the MA Ceramics course at Staffordshire University by Bud Moore, co-founder of Ceneic, a London based agency for the promotion of Biodesign, Biotechnology and the Circular Economy.
Bud challenged the students to consider sustainability and circularity within the ceramic industry to reduce the environmental impact of not only their personal practice but the processes of the wider industry. The students looked at lowering firing temperatures, single firing materials, using recycled food waste to incorporate into clay or glaze, and even growing our own kiln using mycelium as a medium and have made some incredible findings.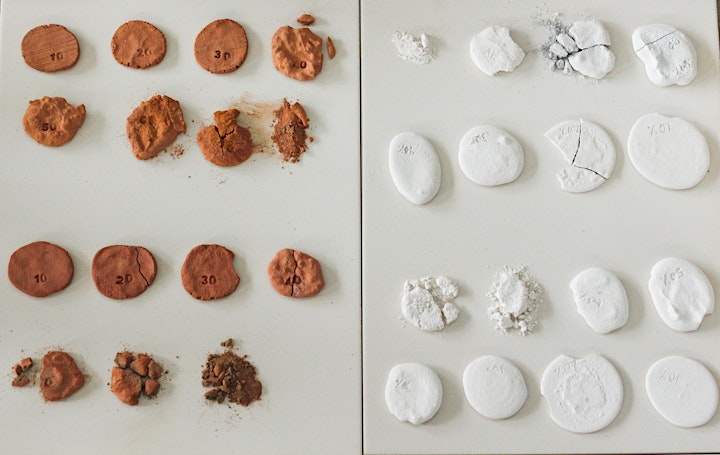 Join us on the evening of Thursday 9 June to discover their successes and the failures which have helped them along the way.
Doors open at 6pm to explore the new display and the wider galleries of the V&A Wedgwood Collection, including another display 'Earth and Ware: Wedgwood and Nature.' Ask questions of the students involved in the project, hear them speak about their experiences and feel inspired by their findings.
There will also be an opportunity to shop local at Josiah & Co, where Staffordshire-based makers sell their artisanal wares.