Description
Learn How to Engage New Audiences with an Exclusive Audience Engagement Workshop!
Are you looking to engage new audiences with your museum? There's one investment that can massively increase attendance while investing in your professional development: storytelling! When you tell great stories, you create a memorable experience and start a powerful viral loop as visitors share their experiences with friends and family.
Museum Hack has helped many museums, like the Canadian Museum of Nature and the Heart of the Civil War Heritage Area, develop the confidence and skills to tell fascinating stories about their institutions from a place of personal connection and passion. Now, we're bringing our signature Audience Engagement Workshop to New York City!

Join us on March 5, 2017, for a special Audience Engagement Workshop at the Metropolitan Museum of Art in New York City. You'll join museums professionals from around the world as we spark innovative and creative thinking about how to attract and engage audiences of all ages. Read on to learn more about this one-day opportunity to learn our signature methods for audience engagement.

Please note that this Workshop is specifically for museum staff, who work with audiences in museums and historic sites. Students in museum studies or related fields are also welcome to join. To discuss our services for other museum departments, or to discuss holding a workshop for 4 or more of your staff, please contact us directly.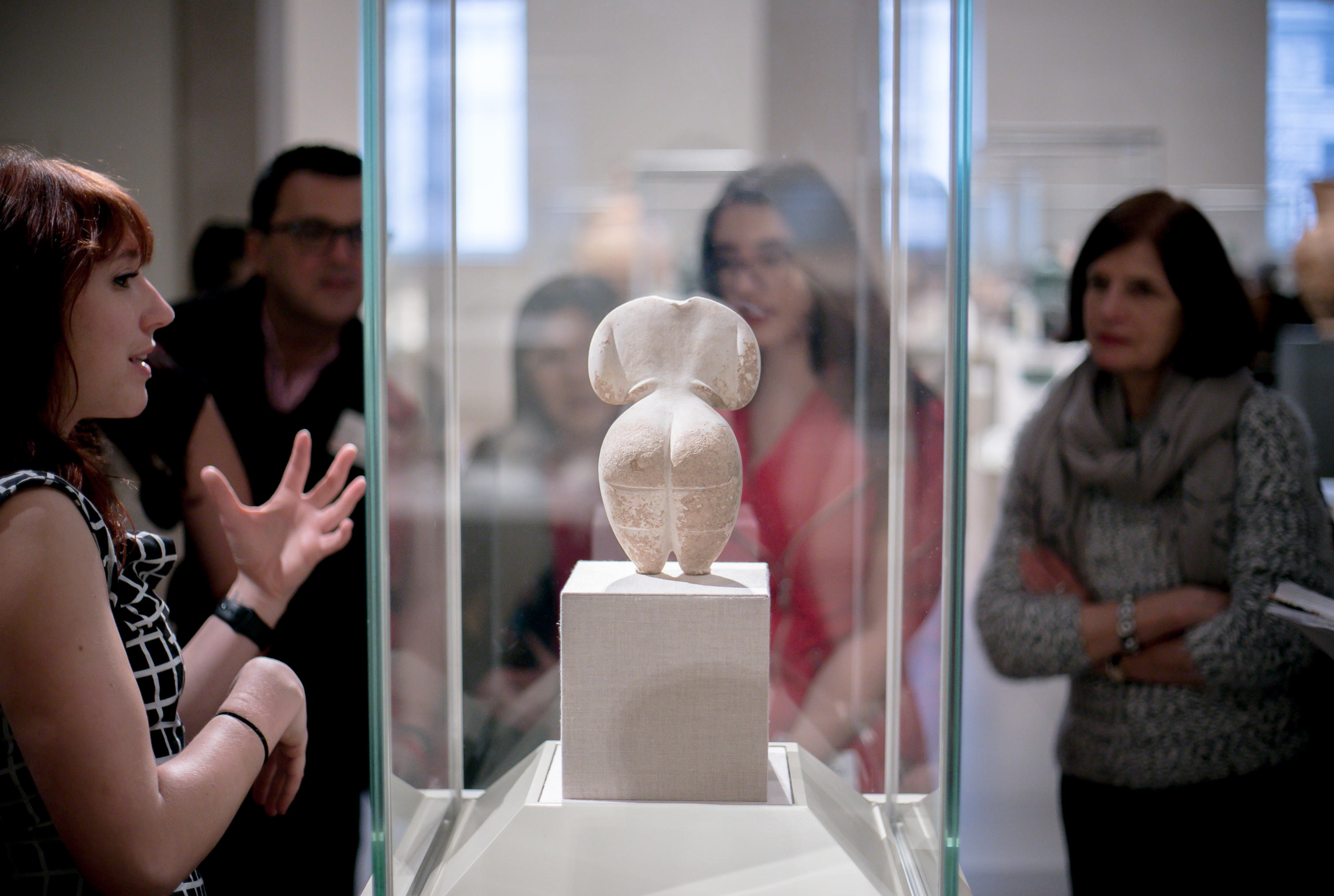 Workshop Deliverables
Based on our week-long training program, this 4.5-hour professional development workshop offers a framework by which you can begin to incorporate our techniques into your museum spaces to bring in new audiences and re-engage with existing ones. We'll approach the Metropolitan Museum of Art from a narrative perspective and dig for the non-traditional, and truly human, elements of spaces and objects in order to tell fascinating, passion-based stories and create stronger connections between your audiences and institution. You will learn and practice:
Proven approaches to executing a passion-based storytelling format for creating engaging interactions with objects, exhibitions, and spaces.

Creation of tour structure that acknowledges pacing and elements that ensure a dynamic experience that appeals to all visitors.

Interactive and inquiry-based games and activities that utilize technology and the expertise of your audience to re-energize visitors in exhibition spaces.


Schedule
Museum Hackers are gregarious, dynamic, and engaging storytellers who bring their own personality, style, experience, and excitement to every museum adventure. We'll begin the workshop with an introduction to who we are and what we do in museums. We will demonstrate and model techniques to quickly read and engage audiences so as to immediately earn trust, credibility, and buy-in from your visitors.
Next, you'll learn How to Hack. While Museum Hack tours are driven by passion, we have developed techniques that create dynamic experiences for our visitors. In this section, we will demonstrate and practice creating engaging tours. This will include:
Hack Tour Structure - How to use interaction and participation at varied levels of intensity to encourage audience participation in the creaton and meaning of their museum experience.

5 Elements of a Hack - our five-step technique for creating a successful "hack" of an exhibit, space, or object. We'll walk through these elements with you, demonstrate the technique on a piece in the Met's collection, and give participants the chance to experiment constructing narratives about their favorite things in nearby galleries.
After demonstrating successful object hacks, we'll move on to Activities in the Museum. Many of today's visitors want a more participatory experience, where they feel invested in the stories and spaces of the museum. We've developed a series of engaging activities that help visitors look closer, make personal connections with objects, and have a lot of fun in exhibition spaces. This section will include:
How to encourage visitors to verbalize their feelings in an open and non-threatening environment.

Techniques that encourage visitors to safely explore the museum kinesthetically, enabling them to participate in fun missions, connect with objects on display, and discuss the stories behind the objects and the museum.

Technology-based games and activities that keep visitors engaged and learning, and given them the tools to continue exploring and making connections long after the tour is over.
We'll finish the workshop with celebratory coffee or beer/wine in the American Wing, with time for Q&A with our facilitators.
Policies
Cost per participant includes all museum admissions and entrance fees as well as celebratory coffee or beer/wine in the American Wing. Participants are responsible for all other related costs, including travel, lodging, and meals not provided by Museum Hack.

Registration is limited to fifteen participants per workshop. Tickets are available on a first-come first-serve basis only, up to 7 days prior to the scheduled event dates.
Scholarships are not available. For suggested assistance in paying for our Workshops, see our blog post on grants available for museum professional development.
Schedule: Please note that the Workshop runs from Sunday at 12 noon to 5 pm. As a participant, you will be expected to attend the entirety of the Workshop in order to complete the training. A finalized schedule will be sent to participants a month before the Workshop, detailing locations for meet-ups, important contacts, and a full timeline of activities. Please plan your travel accordingly.
Cancellations: Any request by a registered participant must be received in writing via email to Tiffany Rhoades, Audience Development Assistant. A request for cancellation (and refund) will be accepted up to fourteen days in advance of the event. Requests made during the two weeks prior to the event will be contingent upon finding a substitute participant to attend. Participants are encouraged to find a substitute from their own institution. Written notification of a substitution will be accepted by email up to the day before the event. All approved refunds will be made through the Eventbrite ticketing platform.
If Museum Hack cancels the Workshop, all registrants will receive a full refund of fees paid no later than five business days following the scheduled date of the event.
All refunds will only be made using the original form of payment. We cannot view, and do not require, your credit card number (that information is encrypted & protected) to perform a refund transaction. Never put any credit card information in an email.
Want a Customized Workshop at Your Museum?
For questions on providing a customized professional development workshop for your museum's staff, please contact us.