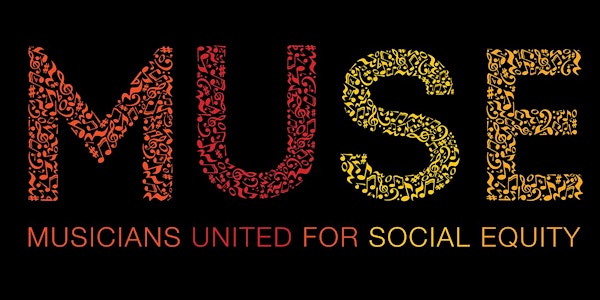 MUSE May Member Mixer
Directory Members, join us on Sunday, May 23rd @ 3:00pm EST / 12:00pm PST as we come together to celebrate the MUSE community!
Date and time
Starts on Sunday, May 23, 2021 · 12pm PDT
About this event
Join us as we come together to celebrate the MUSE community - that's YOU! We'll be able to listen and talk about YOUR art and the exciting new endeavors we're all engaged in. Come learn more about the talented artists who make up the directory alongside you. A special guest will join us at the top of the evening as part of MUSE's commitment to helping broaden members' professional network. We hope to see you there as we look forward together with hopes for a diverse art and opportunity filled 2021. YOU are MUSE
During this Mixer we will discuss working with choreographers!
Note: This event is only for MUSE directory members.
About the organizer
Since its founding in 2006 as ASTEP (Artists Striving to End Poverty), Arts Ignite has empowered young people to expand their creative capacity, sense of community, and courage. Arts Ignite teaches young people to think like artists, developing skills that will serve them throughout their lives.
To learn more, visit artsignite.org