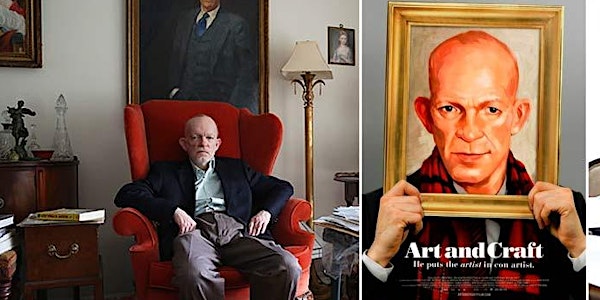 Muscarelle Explorations: Art & Craft Film Discussion
MUSCARELLE EXPLORATIONS | Fact, Fiction, Fables and Forgeries | Jennifer Grausman, Sam Cullman, and Colette Loll, speakers
About this event
Art and Craft Film Discussion
Join us for a virtual discussion and Q&A with Art and Craft documentary film directors and producers Jennifer Grausman and Sam Cullman moderated by art fraud specialist Colette Loll. The 2014 documentary follows the unique story of art forger Mark Landis and provides a window into how and why he created fraudulent works of art meant to deceive museums across the country.
After screening the film, please submit your questions for the panel to museum@wm.edu no later than 12:00 PM on November 12 to be part of the discussion. Participants will also have an opportunity to ask questions live as time permits.
Art and Craft film screening October 30 – November 12 | Sign-up here.