Event Information
Location
Slowdown - Main Room
729 North14 Street
Omaha, NE 68102
About this Event
Doors at 7:00pm
Main Room
$12.50 Advance/$15 Day of Show
All ages show. Check entry requirements at http://theslowdown.com/All-Ages
About Muscadine Bloodline
There's a new force making major waves in country music, Muscadine Bloodline. Proud natives of Mobile Alabama, Gary Stanton and Charlie Muncaster started Muscadine Bloodline in early 2016. From the first time they took stage, Nashville started talking... so now, with two Billboard charting critically acclaimed EP's under their belt, it's no surprise the rest of the music world is quickly catching on. The duo's reputation for high-energy live experiences has resulted in a schedule full of shows spanning from coast to coast. Charlie's contemporary vocals complimented by Gary's harmonies and masterful guitar licks make MB a powerfully refreshing mix of talent, passion and unfiltered authenticity. Infamously undaunted by the big stage, their sound intertwines the brash irreverence of early southern rockers with the seductive quality of 90s country love songs. Captivating hooks heard in songs like "Movin' On" and the aggressively anthemic "WD-40" stand as a testament to MB's wide ranging music-making capability. Every song and every show is a moving experience but at the same time, unmistakably Muscadine Bloodline.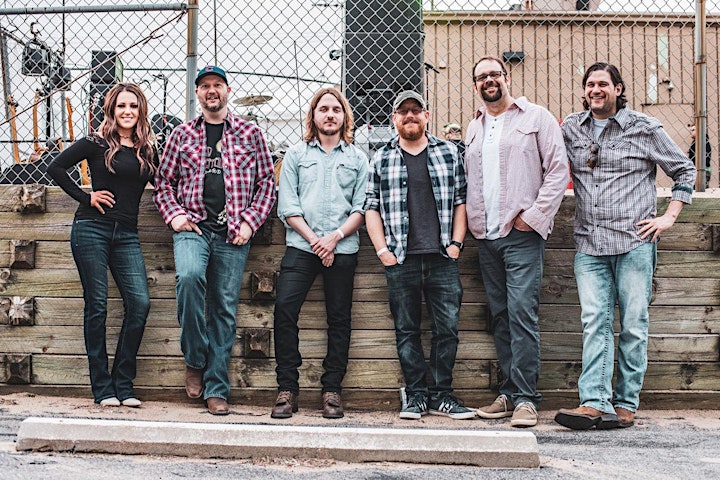 About Pony Creek
Pony Creek, a musical collaboration between Ryan Osbahr and Billie Frost, was formed in the spring of 2016. Hailing from the Omaha/Council Bluffs metro, the name "Pony Creek" is derived from a small creek by the same name that runs between the duo's homes.
In May of 2016, along with a full band consisting of Eric Nelson (guitar), Travis Goddard (guitar, banjo, mandolin), George Cooper (bass), and Tim Blair (drums), Pony Creek released their debut album "Easy Way Out" to critical acclaim in the Midwest. The album was nominated for "Album of the Year" by the Omaha Entertainment and Arts Awards and Pony Creek was nominated for "Best Country" artist by the same institution in 2016 and 2017. For the past two summers, Pony Creek have become regulars in the Okoboji, Iowa music scene, consistently performing in front of sold out crowds.
Playing a variety of folk, blues, Americana, country and rock, Pony Creek has quickly made a name for themselves as one of the region's hottest new acts. Whether playing Spencer, Iowa's Wheels Up festival for RAGBRAI 2017, Manning Main Street RAGBRAI 2018 festival, or rocking the crowd for southwest Iowa's Tri City BBQ Fest in Denison, Pony Creek delivers family friendly entertainment that connects with all ages. Opening for national artists such as Jeremy McComb (Nashville), "The Voice" alumni Curtis Grimes (Texas), Jason Eady (Jackson, MS), Jon Langston (Nashville), and Tucker Beathard (Nashville), the band continues to gain popularity in the Midwest region.
On September 18, 2018, Pony Creek will release its follow up album entitled "Pott County", a 15 track country/rock album that draws influences from Dwight Yoakam to Kacey Musgraves. "Pott County" is a mash-up of storytelling that includes small town life, heartbreak, happiness, love, family, addiction, revenge, and more. It was recorded in Omaha, Nebraska at ARC Studios and mastered by Lurssen Mastering, a world-renowned multi-Grammy Award winning mastering studio. Pony Creek's music can be found on AMI Jukeboxes nationwide.
Performers
Date and Time
Location
Slowdown - Main Room
729 North14 Street
Omaha, NE 68102
Refund Policy