Description
Join us for the U.S. Supreme Court Preview: October Term 2017 with Sarah Campbell, Special Assistant to the TN Attorney General, on Thursday, September 28, at Puckett's Restaurant in Murfreesboro.
Host Committee
Jimmy Turner
Evan Cope
Scott Kimberly
Tym Blanchard
Wayne Irvin
Chad White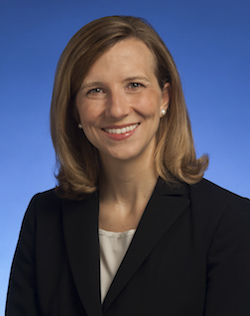 Sarah Campbell is Special Assistant to the Solicitor General and the Attorney General for the State of Tennessee. In that role, she briefs and argues appeals in the Tennessee Court of Appeals, the Tennessee Supreme Court, and the U.S. Court of Appeals for the Sixth Circuit. Before moving to Nashville to join the Attorney General's office, Sarah was an associate at Williams & Connolly LLP in Washington, DC, and a law clerk for Justice Alito on the U.S. Supreme Court and Judge William H. Pryor Jr. on the U.S. Court of Appeals for the Eleventh Circuit. Sarah received her undergraduate degree from the University of Tennessee, Master of Public Policy from Duke University, and JD from the Duke University School of Law. She is a native of Rogersville, Tennessee.
The fee for this course is $15 (plus a $1.82 convenience fee) and includes lunch.
CLE credit will be available.
Register for this course by September 25, 2017.
Also, tickets are now on sale for the Tennessee Federalist Society Dinner on December 15, 2017 with Justice Holly Kirby. Click here for more information and to purchase your tickets.