Description
Please plan to arrive between 6:15-6:45 PM to ensure that you are onboard before 7:00 PM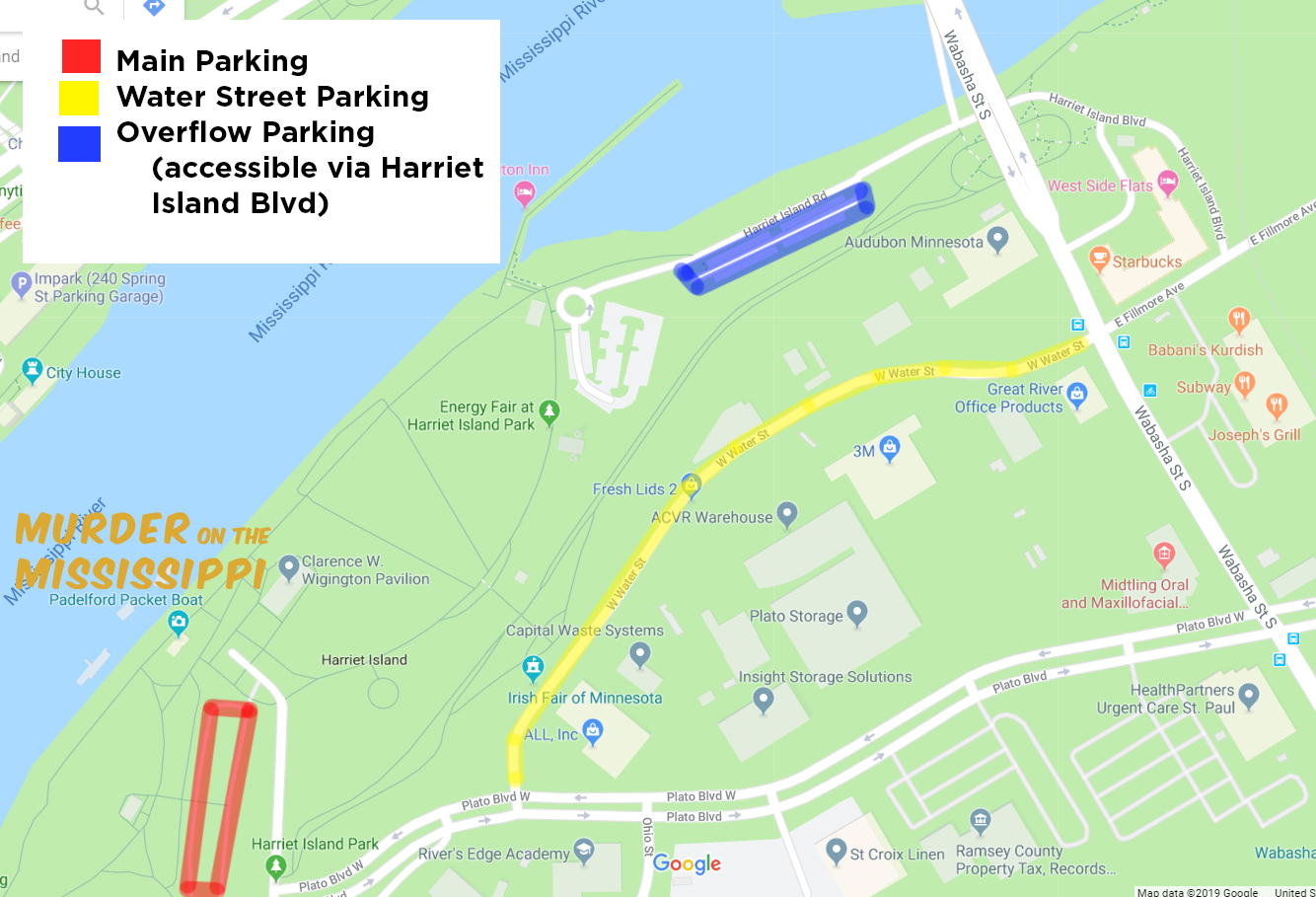 ---
Part social event, part theater production, and all aboard the Jonathan Padelford! Mississippi Park Connection and the Mississippi National River and Recreation Area in collaboration with Fearless Comedy Productions, brings an immersive murder mystery theatrical experience to life, Murder on the Mississippi. Cruise down the Mississippi River while enjoying a beverage, taking in gorgeous scenery, and helping to solve a murder mystery on this unique riverboat experience. You are encouraged to come dressed up in 1850s style!
It's 1856 and traffic on the Mississippi River has reached an all-time high. Competition from the rail industry is increasing every year. Immigrants are moving north to the Minnesota Territory and the young towns of Minneapolis and Saint Paul. Board the Jonathan Padleford riverboat as it travels up the river from St. Louis and help stop a crime before it happens. Experience the diversity of the population that called the Mississippi river home during the mid 1800's and figure out who the killer is to save someone from murder!
Learn more about member ticket pricing and how you can support the National Park Service here.
If you have questions about this event, please contact Mississippi Park Connection at info@parkconnection.org and/or 651-291-8164.
Special thanks to the City of St. Paul's Cultural STAR program for supporting Murder on the Mississippi.