Murder Mystery Theater Party

Multiple Dates
Event Details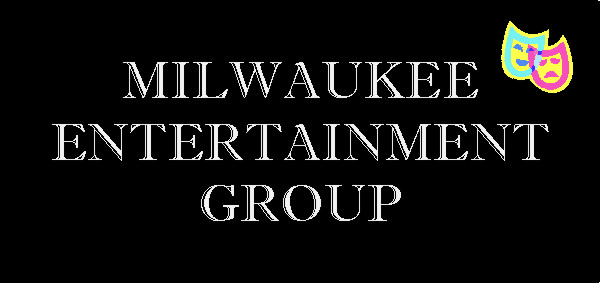 The Murder-Mystery Play "SPEAK EASY OF MURDER" from Milwaukee Entertainment Group is back in Milwaukee for more fun performances!
Enjoy a repast from our hors d'ouvre buffet along with a variety of
wine, beer and soft drinks in a intimate & former speak easy!
June 28th - Thursday - at 6:30 pm
June 29th - Friday - at 6:30 pm
June 30th - Saturday - at 6:30 pm
July 6th & 7th - evening shows at 6:30 pm
RESERVE YOUR SEATS NOW
ON THIS EVENTRITE PAGE
OR BY PHONING ... 414-388-9104
Please phone for our Senior & Student Discount Tickets
available at all Friday night & Sunday Matinee performances.
AFTER THE MURDER MYSTERY
YOU CAN JOIN OUR SPECIAL "AFTER PARTY"
ENJOY DESERT, DRINKS, AND PARTY WITH THE CAST
> These optional "after party" tickets $15 per person <
(these party tickets can be purchased at the door - or after the performance)
MOBSTERS AND GUN MOLLS IGNITE MYSTERY
AT MILWAUKEE'S HISTORIC BRUMDER MANSION
Local history buffs know that the imposing four-story brick home at 3046 West Wisconsin Avenue, known as the Brumder Mansion, was once owned by a mobster named Sam Pick. Pick, who had connections with the notorious Al Capone, is said to have used the Brumder Mansion as a private "speakeasy" during the Roaring 20s where he served up bathtub gin, beautiful women and hosted high-stakes gambling. Today, the Brumder Mansion has been beautifully renovated into an elegant bed and breakfast.

MurderMysteries.com hosts a series of "Murder at the Mansion" mystery dinners at the Brumder Mansion. The exciting interactive murder mystery event, entitled, "Speak Easy of Murder", premiered at the Brumder Mansion in March 2011.

Mystery fans will enjoy a lively theatrical experience amid the Victorian splendor of the mansion as they are challenged to solve a puzzling murder. "This play has something for everyone," explains Tom and Julie. "Anyone who loves a thrilling 'whodunnit' will have their chance to solve our mystery but history fans will also enjoy stepping back in time to Milwaukee in the late 1920s. The plot of our play builds in lots of local history, period costumes for the actors and even costumes for the audience to wear, plus more than a few twists and turns to keep everyone guessing until the final climax when the solution to the mystery will be revealed."




Written by Jane Cooper
Directed by Maretes Hein * Costumes by Ginny Jenkins




OUR CAST

Elizabeth Shipe ... HOSTESS
Jonathan Porter ... TONY
Amanda J. Hull ... AMBER
Kelly Defort ... MOTHER GUNTHER
Tom Jenkins ... DETECTIVE RUBENS
J.Thomas Mandl ... DANNY




Tickets for the Play, Drinks, Buffet are just $35 per person.
>>> Reserve your seat online or via the phone 414-388-9104 <<<

DOORS OPEN AT 6:30 PM

Enjoy a repast from our hors d'oeuvre buffet
along with a variety of wine, beer & soft drinks!

 THE MURDER MYSTERY DINNER PLAY STARTS AT 7 PM
 

For additional info, group parties, phone ... 414-388-9104


More Info...

http://BrumderMansion.com/milwaukee-murder-mystery.htm




 

 

 

 

For additional info, group parties, phone ...

Tom Marks at 414-388-9104

Tom@MilwaukeeEntertainmentGroup.com

 

More Info...

http://BrumderMansion.com/milwaukee-murder-mystery.htm
Murder Mystery Theater Party