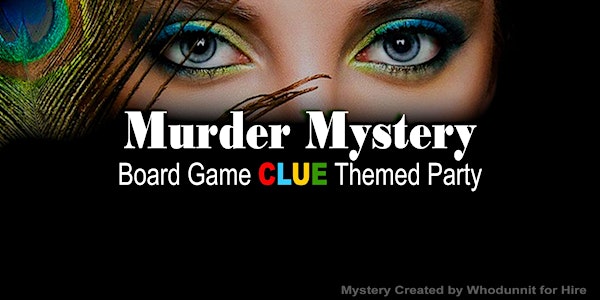 Murder Mystery Party - Columbia MD
Murder Mystery Party - Columbia MD
When and where
Location
DoubleTree by Hilton Hotel Columbia 5485 Twin Knolls Road Columbia, MD 21045
About this event
CLUE - Murder Mystery Party
Was it the Colonel in the Kitchen with the Candlestick? Or the Professor in the Parlor with the Lead Pipe? Join Whodunnit for Hire at the Doubletree by Hilton in Columbia for the murder mystery party based on the popular 1940s board game. But watch out! This is so much fun you might die laughing.

Cocktail Attire
In keeping with our theme ladies are asked to wear black, white, blue or red as Ms. White, Ms. Peacock or Ms. Scarlet and gentlemen are asked to dress in mustard/yellow, green or plum/purple as Colonel Mustard, Mr. Green or Professor Plum. If a mask mandate is in effect on the night of the murder mystery party, you will be required to wear one for admittance.
Date
Saturday, December 17, 2022
Admission
Your admission includes a three course dinner with entree options, tax, gratuity and mystery game. Parking is free at the hotel. This exclusive event will be for a small gathering of guests. We've limited the attendance to a maximum of 32 people.


Specialty drinks will be available for purchase at the cash bar (please arrive by 7pm if you intend to purchase drinks).
Ms. Peacock's Blue Hawaiian
Mr. Green's Appletini
Ms. Scarlet's Sangria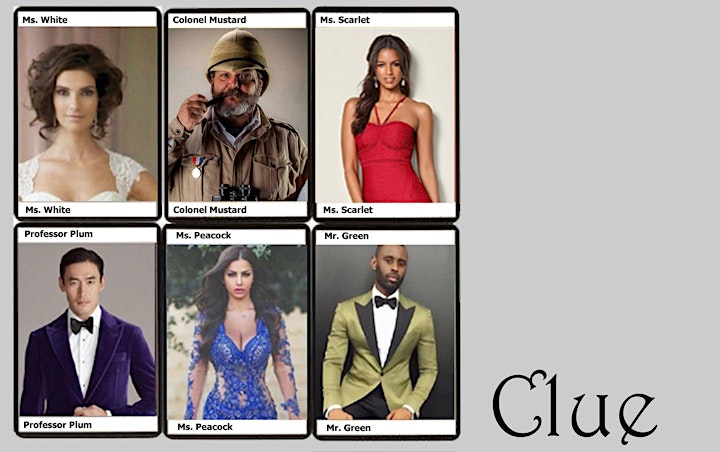 FAQ
I've seen "Clue" in Columbia at the Doubletree. Do you have other locations/dates/themes? Yes! Check out the murder mystery party options at https://whodunnit-for-hire.eventbrite.com.
I would like to sit with my friend. Could we make separate reservations? Yes! Make a reservation with the same "party name" and you will be seated together. You'll choose a "party name" during check out.
Are there exceptions to the "no refunds policy"? No. Should any emergency prevent you from attending (i.e. COVID) please give your seat to a friend. Plan accordingly.
What if there is a storm? If the restaurant is open, the event will go as planned and there will be no refunds for no-shows. Only if the state of Maryland forces the restaurant to close will the event be cancelled.
I would like to book more than eight people. Is there a discount? If you pay by a single check in the mail for eight or more seats you will avoid Eventbrite transaction and credit card fees. Contact me before mailing the check, Wendy Olenik, at murdermysterycompany@gmail.com or text 410-549-2722.
Is this good for a birthday party? Yes. And come early and hang out in the lobby beforehand. The lobby at this hotel is lovely.
Is this good for team building? Yes. Or you could set up an alternate date for a private event.
Can I get a hotel room? Call the hotel for room reservations at 410-997-1060.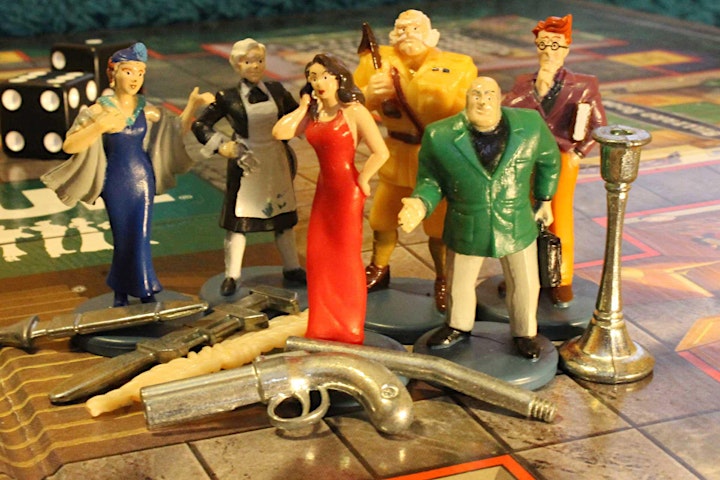 Team Building Event
Would you like to turn this murder mystery party into a team building event for your company? You choose the date, time and place. Reach me (Wendy) at murdermysterycompany@gmail.com or text to 410-549-2722. I'm happy to make that happen for you.