This 4-course Private Chef dinner with lively story line is hosted at our Manayunk studio slash Murder Mystery beach resort.
About this event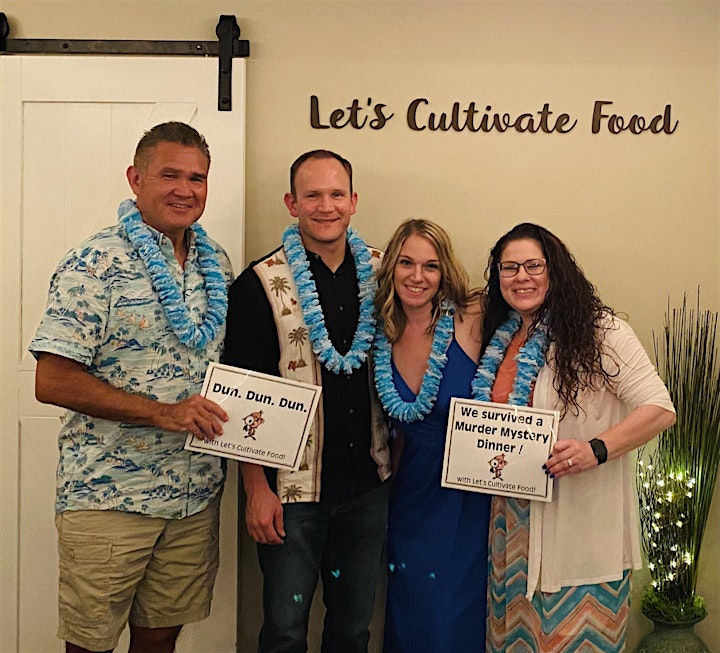 🔍 Get ready.. we are 'dying' to see you for a night of great fun with an interactive chef curated dinner! For now.. you are ALL suspects… in what we believe…. has been a muurder! (dun dun dun)
This 4-course Private Chef dinner with lively story line is currently limited to 6-8 guests at our Manayunk studio slash Murder Mystery beach resort.
We also offer a little extra with a complimentary glass of wine & a beach themed cocktail. We want you to enjoy and relax.. You're on vacation at our resort, after all.. While being investigated for an atrocity that was committed by someone dining with us.
🕵️‍♂️ MENU:
1. Heirloom & sun dried tomato salad w. cucumbers, sunflower seeds & feta cheese in a citrus balsamic reduction vinaigrette
2. Crostini w. soft herbed cheese, our lemon infused fig preserves & honey crushed pistachios
3. Sweet chili glazed salmon and a Firecracker shrimp skewer w. sweet pineapple & lime wedges
4. Kahlua infused fudgy brownie w. espresso frosting & garnishes
DRINKS: Glass of Wine & (a Tropical mixed drink)Mango lemonade cocktail
We will also provide bottled waters and our Seasonal Infused Teas.
NOTE: (this dinner has dairy, gluten, pistachios, shrimp & salmon/ we cannot substitute, sorry)
DRESS CODE: Have fun & dress up if you wish as if you're attending a dinner at a beach resort.
Let's Cultivate Food – providing unusually tasteful events for over 10 years!
Great food, Amazing experiences, safely.
Please note this event is also posted on other sites as well as seen in our social media networks – so, this event may fill up at any time based on cross-marketing channels. (This event will run 2.5 – 3hrs). Very limited seating due to social distancing/masks required. Ages 21+ for this event.
🔥 About LCF: Let's Cultivate Food is a premier food services company established in 2009.  Our primary focus is Cooking Classes, Private Chef Dinners, and large and small catered events. Let's Cultivate Food is grateful to be one of the highest rated, most awarded, and most known cooking class, catering, and private chef companies in the county - grown in Philly. Our events and offerings tend to sell out quickly. Check out our website or google search for us for more information - let's cultivate food.
For more information and for additional classes we are offering
Click here (to go to LetsCultivateFood's website)
FAQs:
Due to limited event sizes: Two tickets must be purchased. Single tickets will be refunded.
Covid-19 Compliant?
Yes, we are surely Covid-19 compliant. We've always focused on hand washing, wearing gloves when needed, and making hand sanitizer available at all of our classes since day 1. Today, we'll add additional measures including 50% smaller class size for safety, comfort, and peace of mind. We ask that you wear a CDC approved mask and upon arrival – you will be asked to wash your hands. Please reach out to us if you have any questions before booking.
What are my parking options for the event?
We offer access to FREE off street parking in the back. Come in through the back DECK where you'll see hanging string lights and the 2 tiki torches.
DOORS OPEN: 10 minutes prior to class start.
What can I bring into the event?
Drinks are made for the class. No outside beverages for this event, please.
What is the refund policy (updated 3/11/2020)?
Due to the limited nature & type of event, there are no refunds or reschedules permitted.  As always, you can offer your tickets to someone else if you cannot attend.
How can I contact the organizer with any questions?
LetsCultivateFood.com with any questions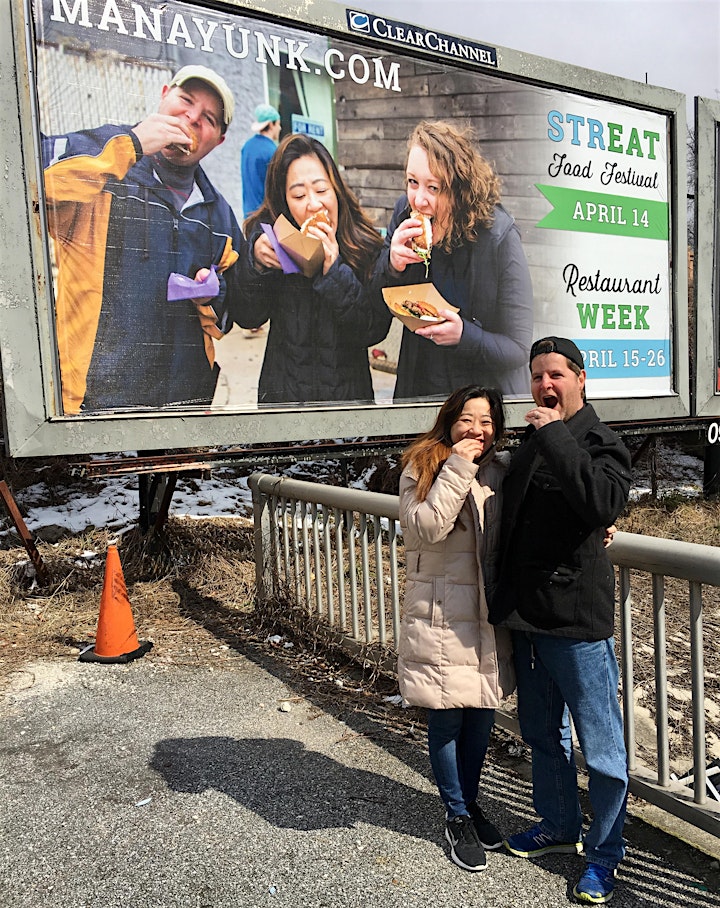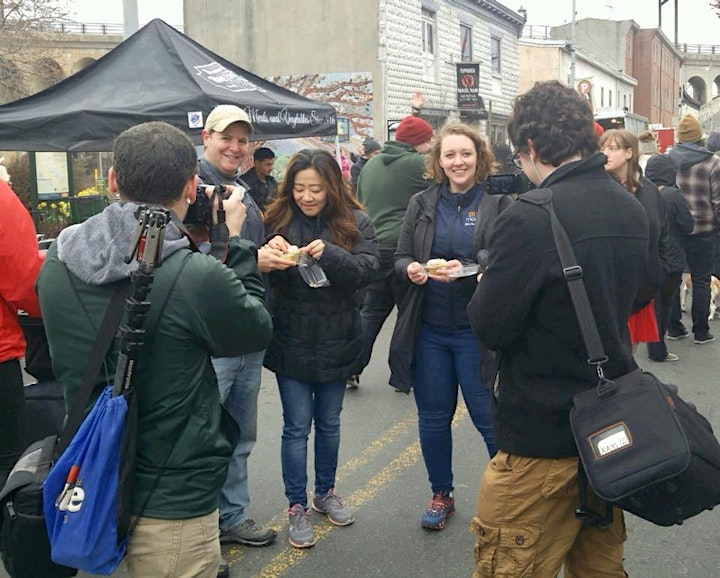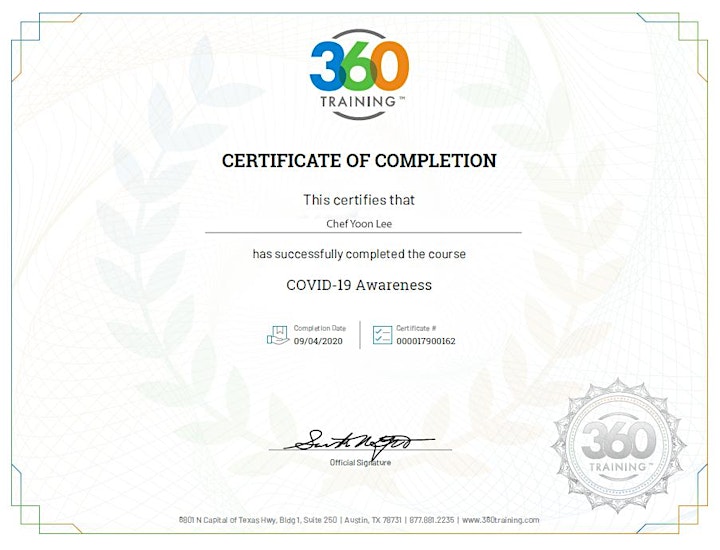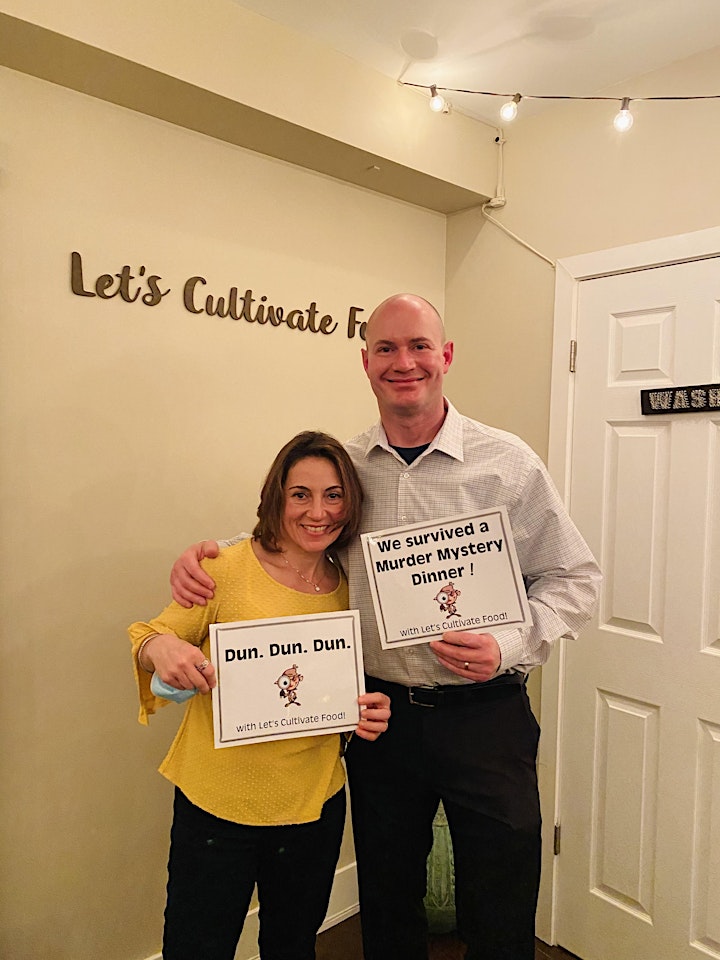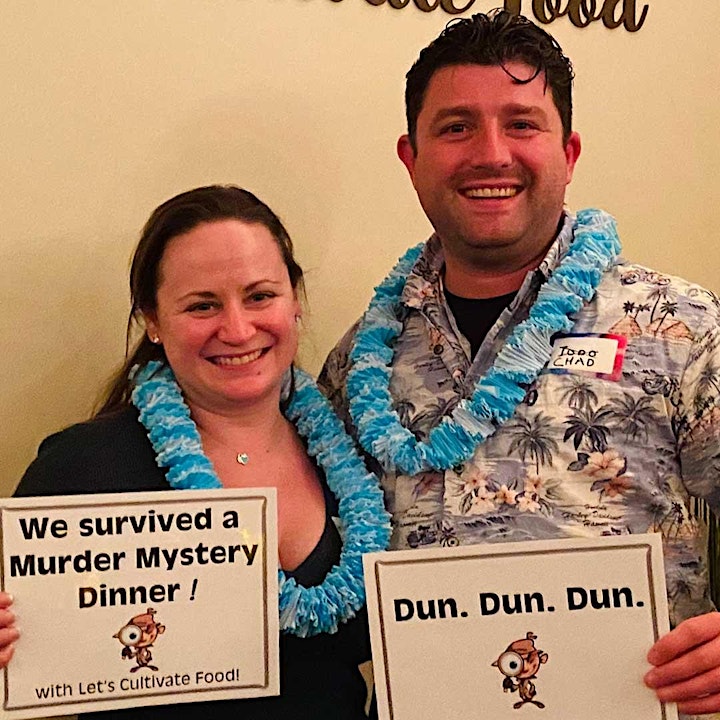 Organizer of Murder Mystery Dinner | 4-course Private Chef dinner w. Wine + Cocktail
Let's Cultivate Food began when Chef Yoon Lee together with a Sous Chef were looking for a change of scenery, so..
being specialists in flavor combination, healthy eating, and keeping up with what's fresh and in-style, they began helping other restaurants with menu repair.  And then, "It was about 5 years ago, when an appreciative restaurant owner who we just helped had asked if we could 'go to his house and show his family these new and updated recipes' which we did", said Chef Lee.  From there sparked Let's Cultivate Food.  We've taught hundreds of classes and fed thousands. It's been a blast!