Murder, Mutualism, and Medicine- A CREW Trust Strolling Science Seminar

Saturday, March 18, 2017 from 9:00 AM to 12:00 PM (EDT)
Event Details
Murder, Mutualism, and Medicine: Secrets of Plant Natural Products in the Swamp
led by Dr. Maureen Bonness March 18th at 9am
Join the CREW Trust for a stroll along the CREW trails, where Maureen will use local plants to discuss the topic of plant natural products – a plant "language" generally inaudible to humans, yet with profound effects on interactions between plants and their swamp co-inhabitants. The primary focus is the role of plant natural products in swamp ecology, with an undertone of how people use these chemicals, sometimes nefariously.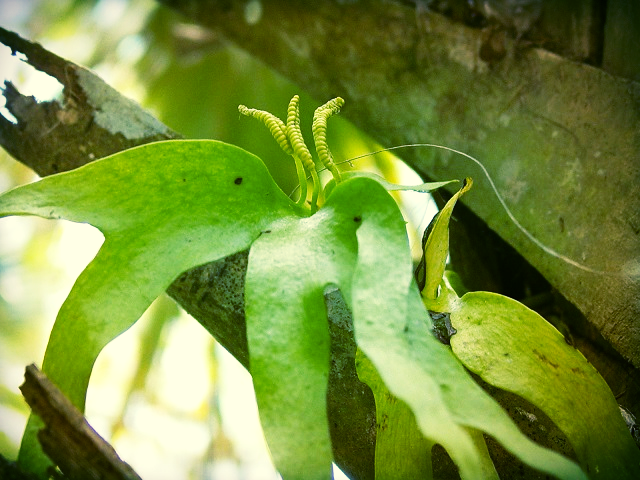 "Natural Products" is a term used throughout science to refer to those chemicals produced by organisms that are associated with secondary metabolism.  This excludes primary metabolites, such as sugar, starch, cellulose, DNA, RNA, amino acids, etc.  Plant natural products include colorants, toxins, scents, antimicrobial/antifungal/anti-insect compounds, etc. … and a lot of compounds that humans appreciate (caffeine, chocolate flavor, herbs, medicines, ……)
Maureen is an environmental consultant in southwest Florida, as well as the do-it-yourself manager for a private 200-acre preserve.  She has a Ph.D. in botany, which has more relevance when monitoring Everglades restoration projects or researching cypress knees, than when chainsawing melaleuca trees. "Economic botany" is a lifelong interest.
Come hike and learn with us. Registration is required.
This is part of the CREW Strolling Science Seminar series, an annual series of scholarly walking seminars designed specifically for adults to gain in-depth knowledge about the science of CREW. Become a CREW Member and get a discount on your ticket TODAY. Non-members may join CREW and become eligible to take advantage of the member discount for all workshops by going to http://www.crewtrust.org/become-a-member/ or by calling 239-657-2253.
---
FAQs
 Is there an age limit for the event?
This event is for adults only.
What are the parking/facilities  like at the trails?
There is a rocky parking lot at the trailhead. There is one portable restroom at the trailhead.
What are the trails like?
The trails are mostly grassy/sandy ground level trails with some boardwalk structures over wet areas. Expect seasonally wet/muddy places on the trails during the rainy season (July - November). 
Is my registration/ticket transferrable?
Yes. You may give your spot to someone else. Be sure to change the information on your registration page or call us at 239-657-2253.
Can I update my registration information?
Yes, you may update your registration information up to 24 hours before the event.
Do I have to bring a printed ticket to the event?
No. We do not issue print tickets. Simply check in with the event leader at the time of the event.
When & Where

Bird Rookery Swamp
1295 Shady Hollow Boulevard West
Naples, FL 34120


Saturday, March 18, 2017 from 9:00 AM to 12:00 PM (EDT)
Add to my calendar
Organizer
The CREW Land & Water Trust was established in 1989 as a nonprofit organization to coordinate the land acquisition, land management, and public use of the 60,000-acre Corkscrew Regional Ecosystem Watershed. We work closely with our partners, the South Florida Water Management District and the Florida Fish and Wildlife Conservation Commission to ensure the protection of the watershed. This watershed, the largest intact watershed in south Florida, straddles Lee and Collier Counties and provides aquifer recharge, natural flood protection, water purification, preservation of wildlife habitat, and public recreation.  CREW's majestic 5,000-acre marsh is the headwaters for the entire watershed.