Join Waters Edge Winery & DJ's Mystery Parties for a night you won't forget! An interactive murder mystery where YOU are the players.
About this event
Your ticket gets you a fully guided experience you won't soon forget plus a glass of wine and snacks....additional wine and great food will be available all night long. Grab your friends, partners, colleagues, heck even grab your plumber and get ready to have a blast as you dress up for your character and meet new and interesting people! Make sure to bring your investigative skills as well!
The plot is as follows:
For weeks, people have been pouring into the small western town of Deadwood for the biggest poker tournament this side of the Mississippi. From outlaws to marshals to saloon girls, the vast array of visitors and residents of Deadwood have made this small western frontier town THE place to be.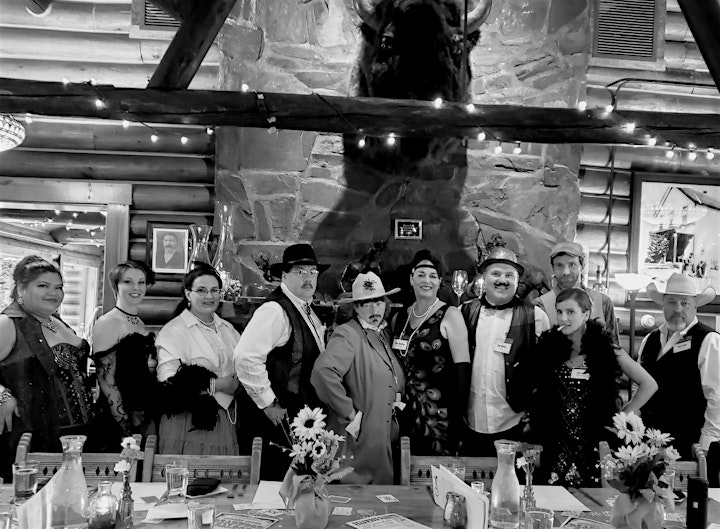 Organizer of Murder at the Deadwood Saloon
DJ will help you to create the atmosphere and games that work with your group. She has been in the event business for more than 15 years and anxious to help you gather with a purpose. Host a mystery party and be a guest while she and her mystery expert team helps you sit back and enjoy the evening.